Station 63's BBQ big splash in return
By Jake Davies - West Carleton Online
CONSTANCE BAY – The long-missed Constance Bay volunteer firefighter barbecue and car wash returned from COVID-19 last weekend (Sept. 17) and it was a literal splash.
The event hasn't been held since 2019 and the popular barbecue's return, held at Ottawa Fire Services (OFS) Station 63 in Constance Bay, was very popular as Constance Bay's bravest mingled with families, kids, parents, community leaders, politicians and most of the candidates in the upcoming municipal election for Ward 5.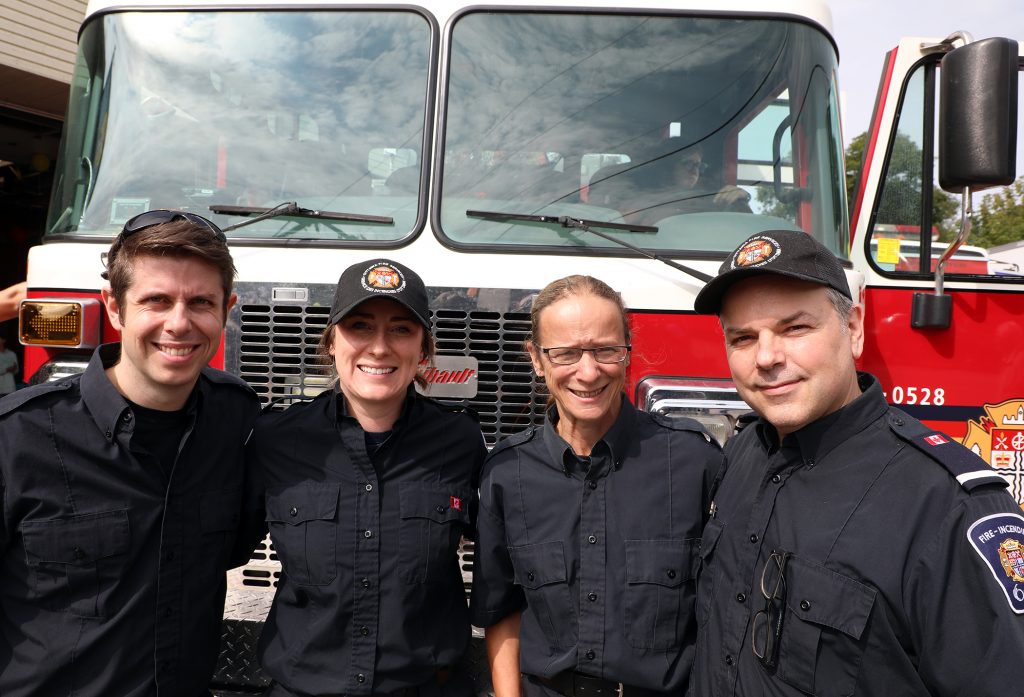 The return of the barbecue also meant the return of a long-time Station 63 tradition – the dunking of the rookies. And this year that meant three years' worth of 'em.
"That's a 63 tradition," barbecue organizer and volunteer firefighter Alyssa Greenings told West Carleton Online Saturday just after one rookie firefighter was unceremoniously dumped in to one of the portable tanks rural firefighters use to store water during a fire. "So, Station 63 tradition is that all the new recruits we have, typically it's just for the year, but we've had three new classes of recruits coming through, so that's kind of their initiation and their welcome to our station."
Alyssa is a four-year veteran of Station 63. Thanks to COVID-19, the last time Station 63 was able to host the barbecue and car wash, she was getting dunked. Now she's the lead organizer of the event.
"It's been great to have it back," Alyssa said. "We've been waiting for an opportunity to get out in to the community again and have everyone back in to the station, just seeing the people we are trying to serve. So, we've been more than excited to get this going. We've had great numbers right from 11 a.m. and people are still coming through. Were hoping right until 3 p.m. there's a big crowd."
Not only is the barbecue a chance to meet the community, it is also being used as a fundraiser for West Carleton Disaster Relief (WCDR).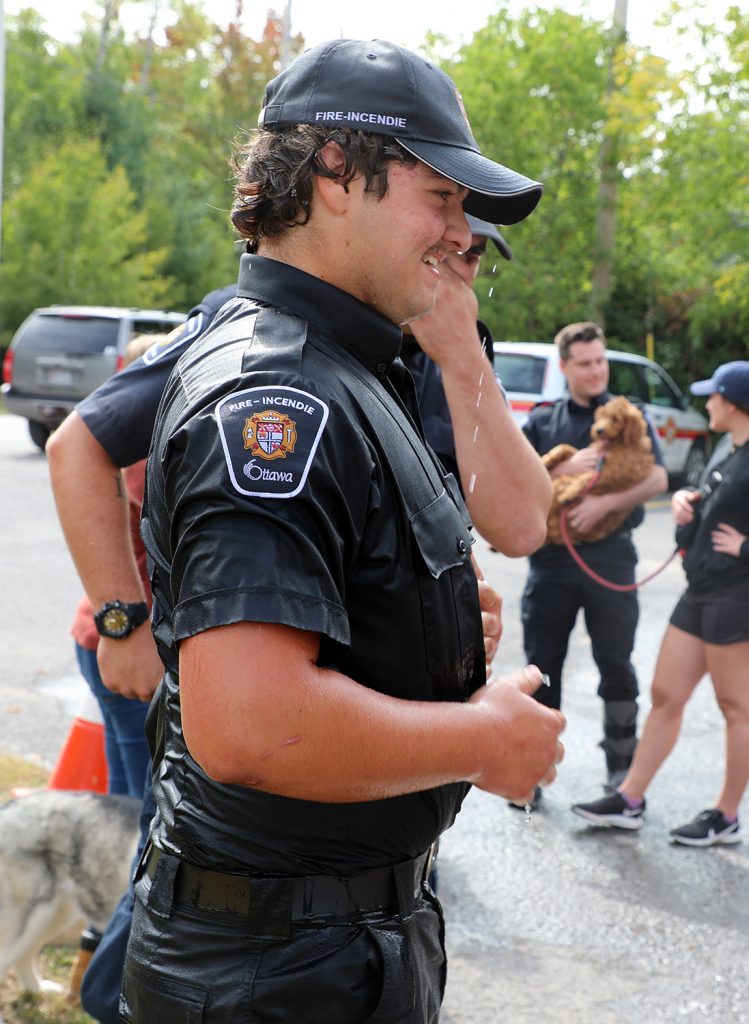 Constance Bay's Dylan Swire is one of those rookies who was dunked. We spoke briefly with the sopping wet Swire shortly after he was able to crawl out of the tank. He says he has enjoyed his time as a volunteer firefighter after starting just last May.
"I love it," Swire said. "It's amazing."
Alyssa is also part of something rarely seen in a fire hall. Alyssa is part of one of two married couples who all work in the same fire hall.
Alyssa's husband Brandon Greenings is a four-year member, and the couple joins Wade and Vicky Wallace as the pair of couples working as volunteer firefighters all at the same hall.
Wade has eight years under his belt and is a lieutenant, and his wife Vicky is a rookie, who after her turn on the barbecue, would be thrown in the dunk tank. Not by her husband though.
"It's pretty rare," Wade said of the two couples working out of the same hall. "It's actually pretty good. I was on first and Vicky saw it first-hand for seven years. We understand this world. We can talk about the same things."