Second WC vaccination clinic unlikely
By Jake Davies - West Carleton Online
WEST CARLETON – Coun. Eli El-Chantiry is saying a second, city-operated COVID-19 vaccination clinic in Ward 5 is unlikely.
Over the April 1 weekend, Ottawa Public Health (OPH) held a pop-up clinic at the West Carleton Community Complex providing 450 COVID-19 vaccinations to local residents.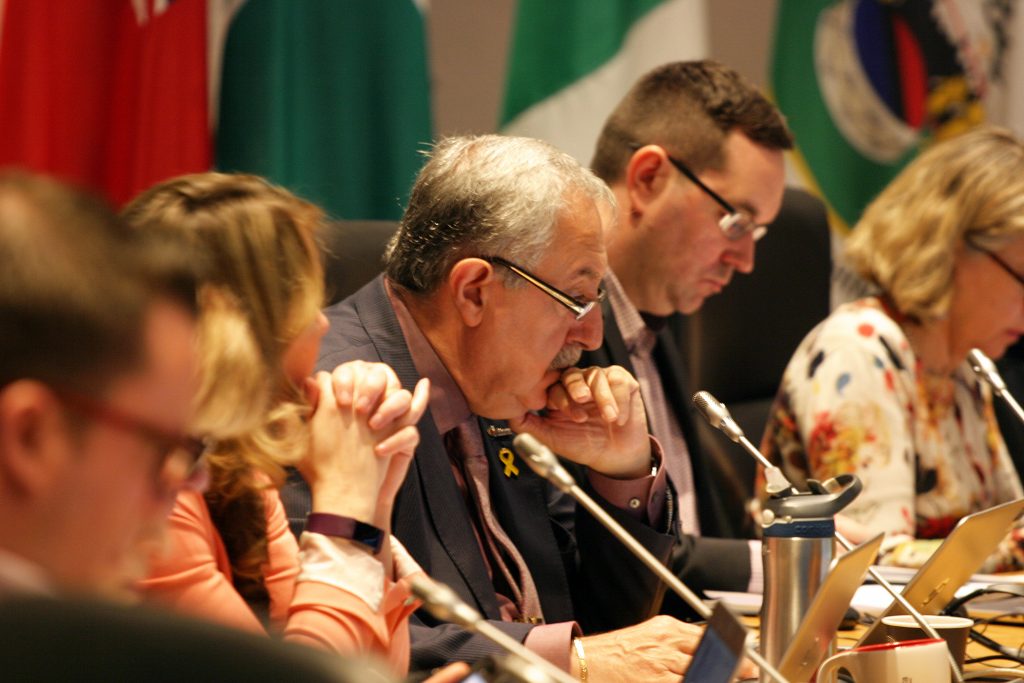 At the time, El-Chantiry said he spoke to OPH chief medical officer of health Dr. Vera Etches and Protective Services general manager Anthony Di Monte about future West Carleton clinics.
"Dr. Etches is confident there will be another," El-Chantiry said.
Since that time, OPH and the city have changed their COVID-19 vaccination planning.
"I worked with city staff this week in trying to secure a second COVID-19 vaccination pop-up clinic at the West Carleton Community Complex, which would have been used to provide the second vaccination doses to the Ward 5 residents aged 70 and older that received their first dose at the pop-up clinic on April 1, 2 and 3," El-Chantiry released in a statement Friday (June 4). "This afternoon (June 4), the general manager of Emergency and Protective Services advised there are no additional rural pop-up clinic locations planned at this time."
General manager Anthony Di Monte told El-Chantiry it was related to a supply and demand issue.
"Previous rural pop ups in the spring took place in the context of very low vaccine supply, which resulted in fewer points of access," Di Monte said. "We've come a long way since then. Additional community clinics across Ottawa have been stood up and are available for booking online through the provincial booking system and call centre, subject to availability."
Alternatively, more than 100 pharmacies across Ottawa, including 18 rural pharmacies, and select primary care providers are administering COVID-19 vaccines.
"Participating pharmacy locations are available on Ontario.ca," Di Monte said. "Most pharmacies book appointments ahead of time and some allow walk-ins. Residents should check with their local pharmacy or primary care provider directly for more information."
On Friday, the provincial government announced starting today (June 7) at 8 a.m., second dose COVID-19 vaccine bookings can be made for adults aged 70 and older. Residents age 70 and up can book their second vaccine appointment by visiting Ontario.ca/BookVaccine or by calling the provincial vaccine booking line at 1-833-943-3900 between 8 a.m. and 8 p.m., seven days a week. Click this link for more information: https://ottawa.ca/en/news/second-dose-appointment-options-are-available-adults-70-plus-and-more.
The participating pharmacies in West Carleton-March that are providing vaccines include: