Rural Root Theatre Company unveils season schedule
By Jake Davies - West Carleton Online
WEST CARLETON – It's going to be a season of great entertainment as the Rural Roots Theatre Company reveals their fall-winter-spring schedule of performances.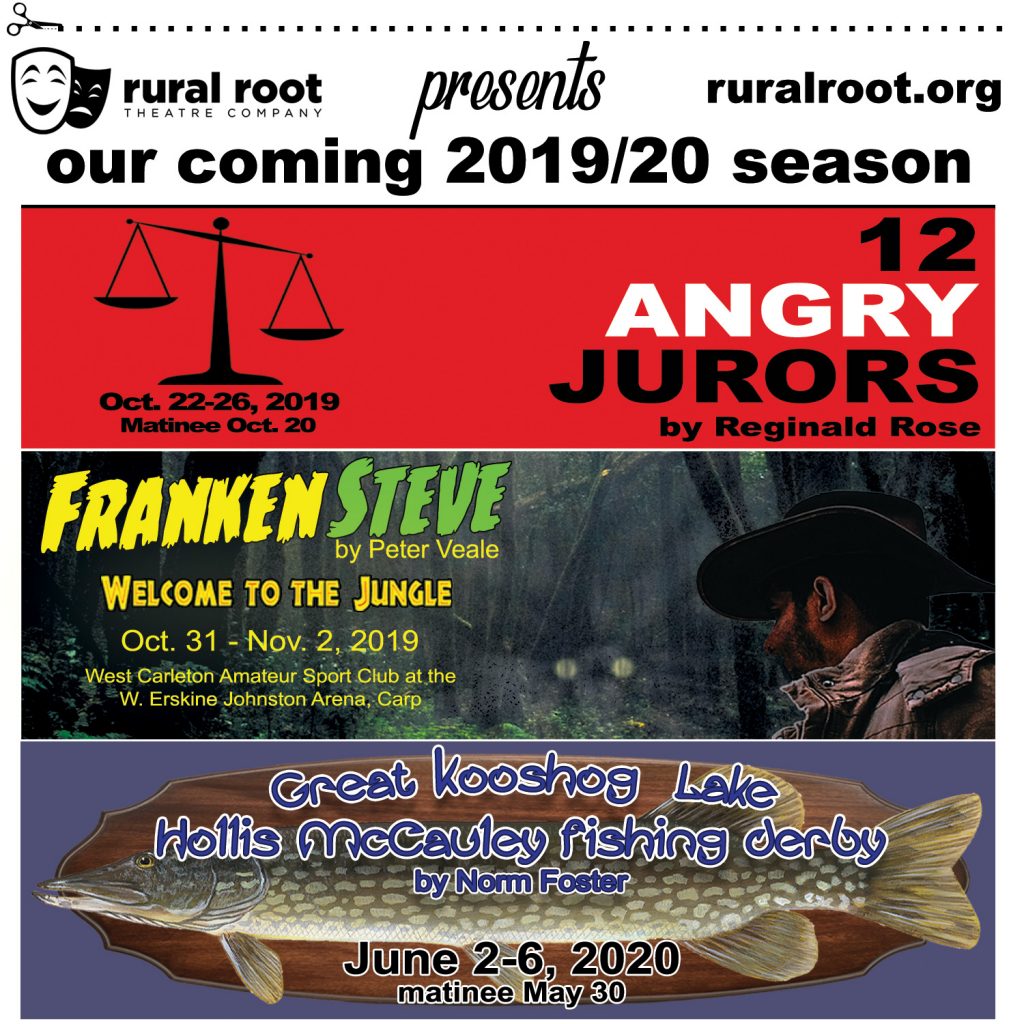 The theatre company will debut 12 Angry Jurors by Reginald Rose with a matinee on Oct. 20 and then the regular run Oct. 22 to Oct. 26. 12 Angry Jurors is a re-telling of the famous production 12 Angry Men. This version directed by Ric O'Dell allows for some of the jurors to be played by women.
From Oct. 31 to Nov. 2, the Rural Root Theatre Company will take over the West Carleton Amateur Sports Club in Carp for a three-night run of Franken Steve by Peter Veale. Welcome to the Jungle.
In June, the theatre company will present the Norm Foster play Great Kooshog Lake Hollis McCauley Fishing Derby. The production will kick off with a matinee May 30. The rest of the four-night run will go from June 2 to June 6.
For more information on the Rural Root Theatre Company, click here.