Rivermen fall in EOSHL West Division final
By Jake Davies - West Carleton Online
ARNPRIOR – The West Carleton Rivermen finally ran in to a deficit they couldn't make up in the Eastern Ontario Super Hockey League 2022 playoffs.
The run of amazing comebacks, and the Rivermen's undefeated playoff home streak ended Saturday (March 26) night at the Nick Smith Centre as the Rivermen were eliminated in game three of the EOSHL West Division Championship losing 5-3 to the Gananoque Islanders who will now advance to the EOSHL 2022 Finals.
It ends an incredible playoff run, that saw the Rivermen upset the Tweed Oil Kings in round one needing overtime to do it and overcome two two-goal deficits to beat the Gananoque Islanders to force Saturday's game three series finale.
Saturday's game boasted the Rivermen's largest crowd of the season with 201 paying fans (does not include youth who got in for free with a paying adult) and kicked off with legendary anthem singer Lyndon Slewidge.
The game started well for the Rivermen with Riley Hennigar scoring on the powerplay with assists going to Stephen Blunden and Adrian Moyes.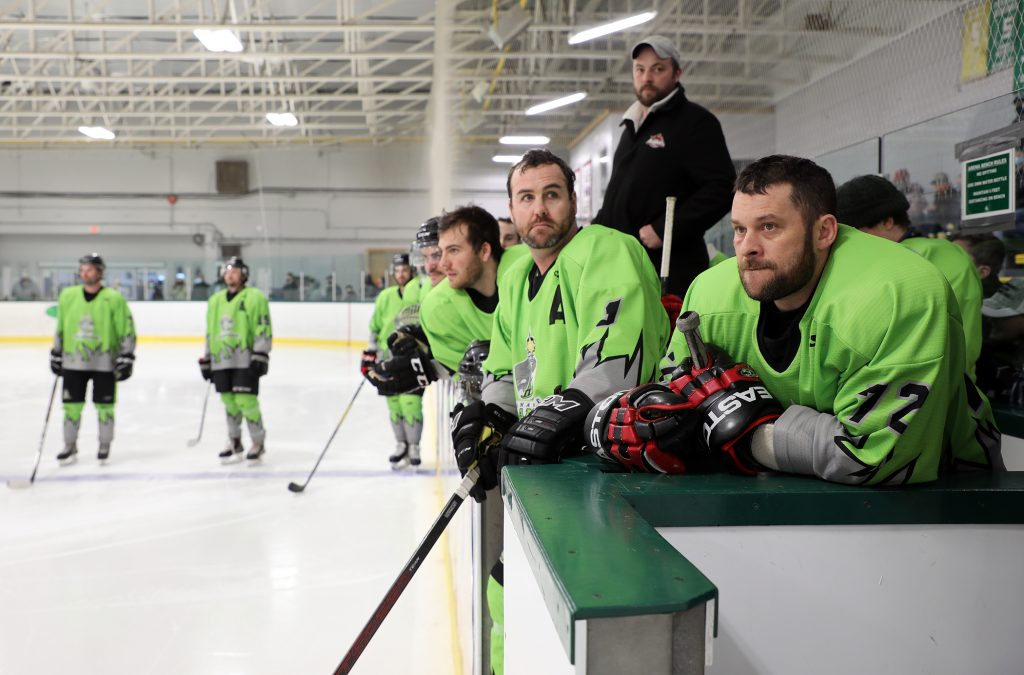 Gananoque would score three straight even-strength goals from Cody Smith, Brock Higgs and Ryan Verbeek to take the lead midway through the second.
The Rivermen would tie the game before the second period ended with two goals by Nepean's Brett Ashton. But that was as close as the Rivermen would get as Gananoque would score two more in the third period with goals from Eric Selleck and Verbeek for the 5-3 final score. Verbeek would end the game with two goals and an assist for the Islanders.
Islanders' goalie Nichola Nabuurs would be named the game's first star with 24 saves and an .889 save percentage. Rivermen goalie Erik Miksik was the game's second star stopping 35 shots. Verbeek was the game's third start.
"It was an energetic game in front of a loud, fun crowd but the boys just couldn't get anything going," the team released in a statement following the game. "A proper thank-you is coming, but for tonight wed just like to thank everyone who attended the game and cheered us on. Arnprior is a great hockey town, and we are so thankful to be welcomed into it."
The Islanders will go on to face the North Dundas Rockets in the EOSHL finals starting later this week. The Rockets upset the South Grenville Rangers 2-0 in the EOSHL East Division Championship.