Red Cross speaks on tornado assistance
By Jake Davies - West Carleton Online
WEST CARLETON – With anger and distrust growing in the community, Red Cross leadership wants those affected by the Sept. 21 tornado to know they are here now, and they are here for the long haul.
"There is frustration in the community and I want to recognize that," the vice president of the Red Cross in Ontario, Tanya Elliott, told West Carleton Online yesterday (Oct. 31). "We know frustration exists. We're working hard to address it and make it right."
Residents were vocal about their displeasure with the Red Cross' response to the tornado that ripped through West Carleton during an Affected Residents Meeting held Oct. 25.
Several reports of that anger appeared all over Ottawa media in the following days.
Coun. Eli El-Chantiry publicly stated the Red Cross needed to say something two days ago (Oct. 30).
"People are looking for answers," he told West Carleton Online. "I'm frustrated with them. How much money did they give out?"
El-Chantiry likened it to council spending at City Hall.
"If we accept a free lasagna dinner, I have to post it," he said. "I'm not sure why Red Cross would wait to come clean. They need to be transparent and they're not. People are not happy."
El-Chantiry said it reminded him of the 2017 flood in Constance Bay.
"This isn't the first time this has happened," he said. "Tanya Elliott needs to issue a statement. She has to put this discussion to bed. It's not good for the Red Cross and it's not good for the community."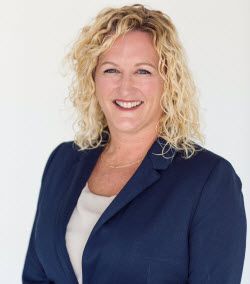 Elliott was appointed vice president in 2014. She has been with the organization for 20 years.
She returned West Carleton Online's call the same day the request for an interview was made.
Elliott said the Red Cross has distributed $78,000 to 47 households in West Carleton ($200,000 in all tornado-affected areas in Quebec and Ontario).
"That information is changing rapidly," she said. "I provided that number because there was some information being circulated that isn't accurate. We are absolutely committed to donor accountability."
Elliott says the Red Cross is reaching out to both those affected by the tornado and local support groups including West Carleton Disaster Relief.
"We're working with the community groups now and will continued to do so going forward," she said. "We're proactively reaching out to those who have been affected. Even those who have received assistance from the Red Cross already. We're continuing that outreach and that assistance is continuing to go out."
Elliott hopes people affected by the tornado who haven't registered with Red Cross will do so, and those who have not received assistance will continue to be vocal.
"Hearing people have not received assistance is something we never want to hear," Elliott said. "We certainly regret we're at a point people don't think they have received the assistance they need. We're diligently working on that now. We want to be there for people now and we will continue on this journey of recovery for the long term. I'm confident moving forward we will get that help to the people who need it. We want people to know, there is financial assistance available."
Earlier today (Nov. 1), the Red Cross announce more financial help.
The Canadian Red Cross is offering more financial help to individuals and families in the Ottawa area who were affected by the tornadoes in September.
All impacted households in Ontario who have registered with the Red Cross and have not yet received any Red Cross financial assistance will automatically receive funds to help with their immediate needs:
Households of three people or fewer will receive $600. Households of four or more people will receive $800.
The Red Cross will also provide additional financial assistance for unexpected costs related to temporary accommodation, debris removal, replacement of household items and extraordinary needs. Elliott says, even if you have received help already, you can still apply for the new funding programs.
The Red Cross has a reception desk at the West Carleton Community Complex at 5670 Carp Rd. that is open Tuesday, Thursday and Saturday from 2 to 7 p.m. or you can also call them at 1-800-863-6582.
West Carleton Disaster Relief
Yesterday, the local volunteer group dedicated to helping those affected by the tornado, West Carleton Disaster Relief (WCDR), shared information on their efforts so far.
The WCDR has received $75, 565 in donations. On Oct. 16, WCDR approved a one-time payment of $500 to each of the 122 registered families totaling $61,000. The WCDR hired Iron Horse Security to actively patrol Dunrobin after the city contract expired on Nov. 26. The organization has also allocated many thousands to address critical issues such as utility reconnection. One hundred per cent of donations are used exclusively to provide material and financial aid to people affected by the tornado.
The board is made up of representatives from five West Carleton community associations.
Board member Angela Bernhardt says they will work with the Red Cross, but the organization has a lot to make up for.
"We believe the Red Cross is an essential disaster response institution," Berhardt wrote in a statement. "Our goal is not to do their reputation harm but rather to hold them to their mandate and ensure they earn the trust that donors have placed in them. When disaster strikes Canadians expect the Red Cross will be there to help every person who needs help. As Alex Charron stated so eloquently at our meeting last week, in that first critical week when people needed them most, the Red Cross was not there. For five weeks they have not been there. With few exceptions the Red Cross failed the people of Ottawa. Our goal is simple. For the people of Ottawa, West Carleton, and Dunrobin, we want the disaster response to be the best it can be. WCDR will do its part, but we will all be better if we all do our parts together."