Clark's history dates to Huntley founder
By Jake Davies - West Carleton Online
CARP – With roots that go back seven generations in West Carleton Century 21 Real Estate broker Wanda Clark knows the community well.
Clark, herself a businesswoman and community leader, comes from a long line of entrepreneurs and active citizens dating back to her great, great, great, great grandfather who was the founder of Huntley Township. John Cavanagh came from Tipperary, Ireland in the fall of 1818. In 1838 Cavanagh deeded five chains and 17 links of his farmland for Church purposes – Christ Church Huntley still stands at the corner of Carp and McGee Side roads.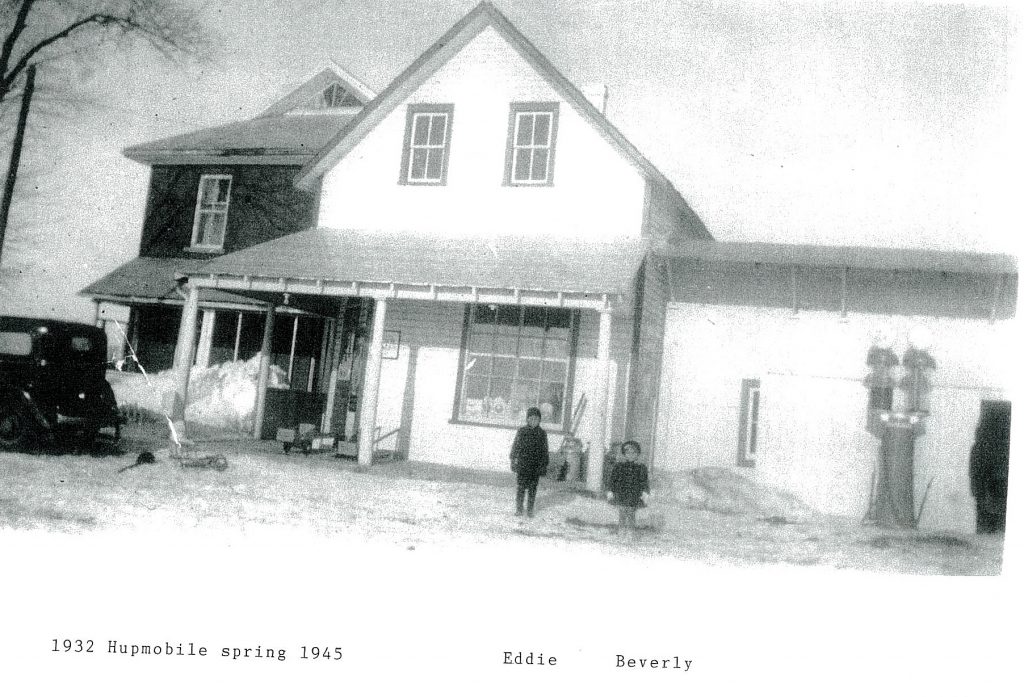 Clark's grandfather owned the general store in what was once known as Huntley Centre, located where Carp Road lies now, about half-way between the village and the highway.
"My grandparents had the general store in Huntley Centre," Clark told West Carleton Online from the gazebo behind Alice's Village Café last Tuesday (July 7). "Just down from the Cheshire Cat Pub."
In fact, her dad Eddie Rump and her grandmother Gladys Rump attended school when the pub was once a one-classroom schoolhouse.
Clark has spent most of her life in West Carleton except for time in Kingston at St. Lawrence College studying fashion design from 1985 to 1988.
"Grandma gave me money to go to school," she said. "I was the first child to go away."
There were four children in the family. Clark also used some of the money, with her own savings, to put a down payment on a five-acre lot on Huntmar Road, where she finally built her dream home in 1993.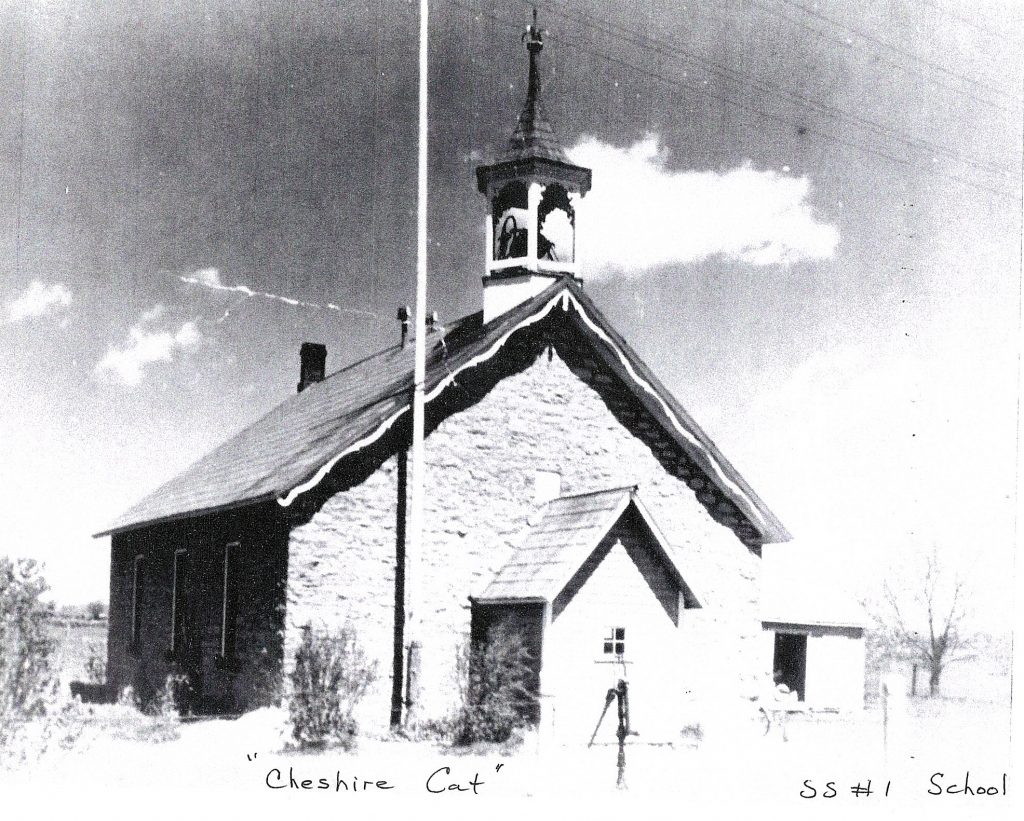 When Clark returned from school, she opened a costume rental and party supply store in 1994 with her sister Evelyn called Grand Illusion. The store was located at 2590 Carp Rd. directly across from her grandparents' home and store.
"My sister and I started it, what else are you going to do?" Clark said. "I still have a mannequin in my house from the store. I called him Bad Bob. It always looked like his eyes were following you wherever you went."
Later, with the help of one of the Ottawa Valley's leading experts, Clark would add food to the operation.
"I subsidized the store with a French fry wagon," Clark said. "My uncle Wes Dodds (the original Wes' Chips of Arnprior) helped. The roots here are deep."
But Clark would eventually move on from retail. Her father was in the sand and gravel business but eventually changed paths as a successful Real Estate entrepreneur. Before Clark opened her own business, she worked with her dad's investment firm doing the "behind-the-scenes tasks."
So, when it was time for a career change for Clark, Real Estate made a lot of sense for a number of reasons.
"At the time, I was a divorced, single mom with three kids," Clark said. "There wasn't a whole lot else you could do with three kids."
It's been a good fit. Clark now has 23 years experience in the business as a member of the Ottawa Real Estate Board. With her husband Brian, her family has grown to four kids.
"Ninety per cent of my business is referral," Clark said. "I go above and beyond for my clients. The one thing I see in Real Estate is the attachment and investment people have in their homes. It's not something that's tangible. It's building relationships. I feel a lot of agents have lost their focus. The focus is the people."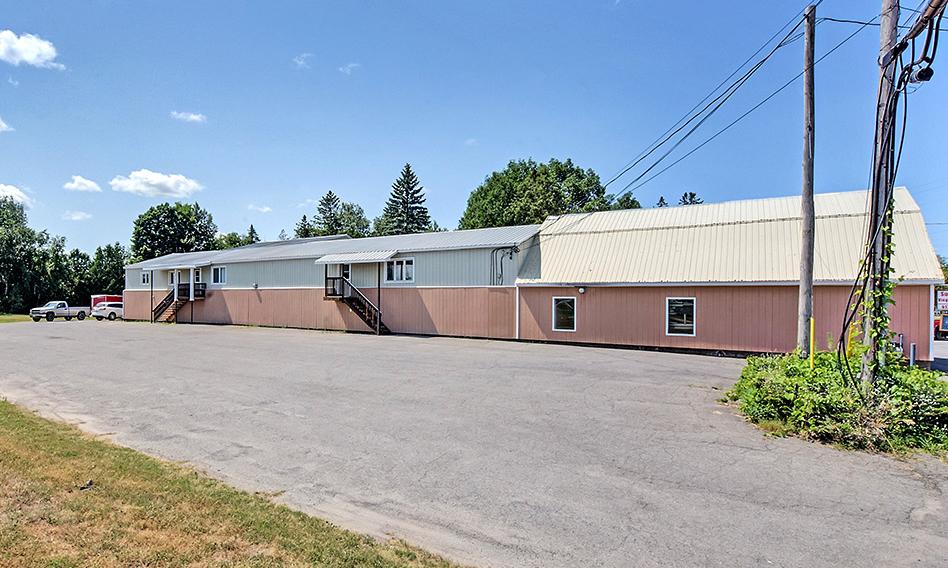 With work and family keeping her busy, Clark still makes time for community. Her family is an annual sponsor of the Heavy Horse Competition at the Carp Fair. She hosted the Spring Fling Fundraiser at the Irish Hills Golf and Country Club for seven years. Clark is a past president of the Huntley Community Association and is a self-declared "soccer and baseball-mom."
Clark also likes to make Maple Syrup on a 500-acre forest in Folger, ON in Lanark County.
"They're usually gifts for clients," she said.
As someone with roots to West Carleton dating back more than 100 years, Clark knows what the typical resident is like.
"The people in West Carleton are very caring, supportive and they like to have fun and share their stories," Clark said.
And Clark's next community project takes advantage of that nature. Clark recently launched a new community website called parkbench.com/west-carleton.
With Client Services Coordinator Melanie McTigue technical experience, Clark's website is home to video interviews of many members of the West Carleton business community.
McTIgue has extensive experience in information technologies, web design, client support, property management and Real Estate. McTigue has a long history with Clark. McTigue recently returned from three years in Belgium working as a Canadian Forces housing coordinator. Now, back in Canada she is completing her Real Estate re-qualifications. Prior to leaving Canada McTigue worked for Clark as her executive assistant and now returns as Clark's client care coordinator.
The site's main focus is on supporting the business community with video profiles on West Carleton entrepreneurs. In fact, West Carleton Online publisher sat down with Clark and McTigue last week and was on the other end of the recorder's microphone for a change. You can see that interview here.
Wanda Clark's Real Estate business site can be found here.