Armitages end retirement, battle COVID
By Jake Davies - West Carleton Online
WEST CARLETON – The Armitage name is well known in West Carleton and often associated with acts of incredible heroism, and that tradition continues in the face of the deadly pandemic known as COVID-19.
But this time it involves two Armitages that married in to the name. Dunrobin's Glenda Armitage and Kanata's Sheila Armitage have both come out of retirement to pick up the needle and join the fight in Ottawa to get people vaccinated against the COVID-19 coronavirus.
Glenda is married to James ('Donny') Armitage, son of Dr. Roly Armitage, and they live on a farm in the Dunrobin area. Sheila is married to Jeff Armitage, who's father Frank (deceased) was Roly's brother.
When Glenda and Sheila joined the Armitage family they took that fighting spirit along with the name, and put their own stamp on it.
Both are retired nurses. Both are now coming out of retirement to help inoculate a country against the deadly coronavirus.
Sheila had just retired before the pandemic started after 30 years as an emergency nurse and 41 years at the Queensway Carleton Hospital. About three months ago she came out of retirement to join a group of retired nurses that make up the COVID-19 vaccination clinic at the Queensway Carleton Hospital (QCH) and started putting needles in arms.
On April 28, she vaccinated her 1,000th person.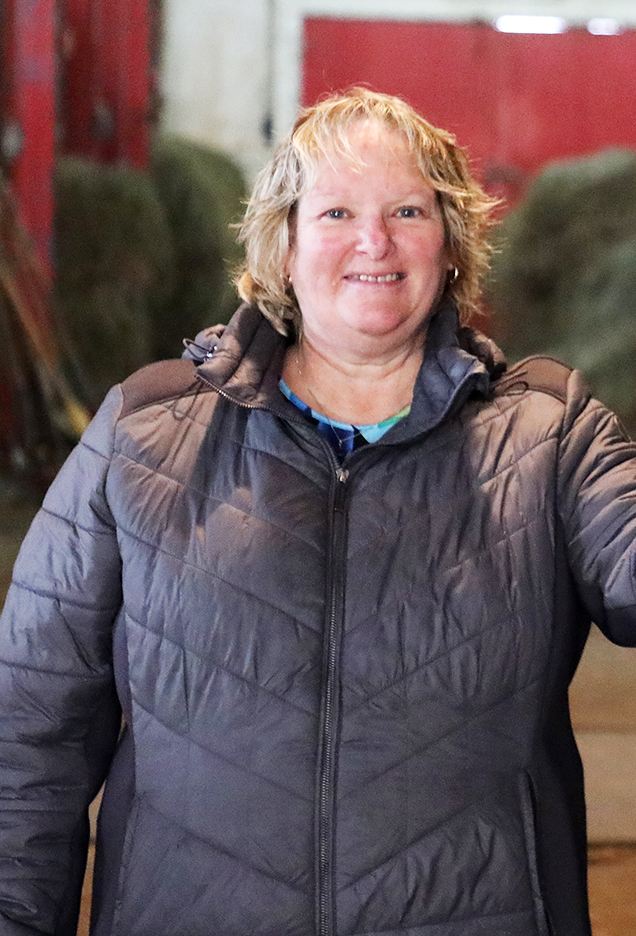 "The hospital was calling me to see if I would go back," Sheila told West Carleton Online yesterday (May 3). "My youngest son did not want me to go back."
Sheila was also assisting with her mother-in-law who is in the high-risk category and living in a senior residence. So, she declined at first. But Sheila wanted to help. So, she started making masks and donating them.
"I started using my old cotton scrubs for material," Sheila said. "I felt it was something I could do to help."
Sheila made 500 masks. Then the vaccine arrived in Canada.
"As soon as I got my vaccine I wanted to help out," she said.
For the last three months she's been part of the QCH vaccination clinic team – a group made up almost entirely of retired nurses.
"It's a great hospital, very well-respected," Sheila said. "A lot of us have come back and we really want to help out and there's great camaraderie. It's nurses from all departments. The emergency department, mother-baby unit, day unit. From everywhere."
The clinic has 13 retired nurses and two pregnant nurses that were transferred to the clinic from other departments. Sheila is working two to three shifts a week.
Sheila said there was a tiny celebration at the clinic after reaching her 1,000th vaccination, but was quick to point out she is not the only nurse to meet that milestone.
"I kept track," she said. "I wanted to know. Ninety-three was my peak day. There was a bit of a clap. There's others who are doing more, I just happened to keep track."
Sheila says she is enjoying her time sticking needles in people's arms.
"It's a rewarding job," she said. "It's quite a wonderful feeling. People are excited, relieved. You can just see the relief on their face. It's some light at the end of the tunnel. It's the only time I've seen people happy about a needle."
But she doesn't feel like a hero.
"It's the frontline workers that are exposing themselves every day that are the heroes," Sheila said.
Glenda will work her first shift for Ottawa Public Health (OPH) this Saturday (May 8).
"As soon as she saw I was doing it, she texted me about it," Sheila said of Glenda.
"I start my first shift this Saturday," Glenda told West Carleton Online. "It's not that I want to work a lot of hours, just get out of the house and use my brain. I just needed that purpose."
Not that Glenda doesn't have things to do at the farm. She does own one of Ontario's most famous horses. But she's looking forward to joining the fight against COVID-19.
"I'm looking forward to it actually," Glenda said. "The easiest job there is, is giving needles. I did it for 33 years."
Glenda will start at the Nepean Sportsplex OPH vaccination clinic but expects she will be at all the clinics as needed.