OVGP donates to WCFAC
Special to WC Online
CARP –Ottawa Valley Grain Products' (OVGP) month-long fundraiser raised $685 for the West Carleton Food Access Centre.
"In March, OVGP pledged a portion of online sales from April to be donated to the West Carleton Food Access Centre," OVGP owner Kevin Stewart released in a statement yesterday (May 26). "We are happy to report, $685 dollars has been donated."
Despite the successful fundraiser, Stewart says the pandemic has made for a challenging spring.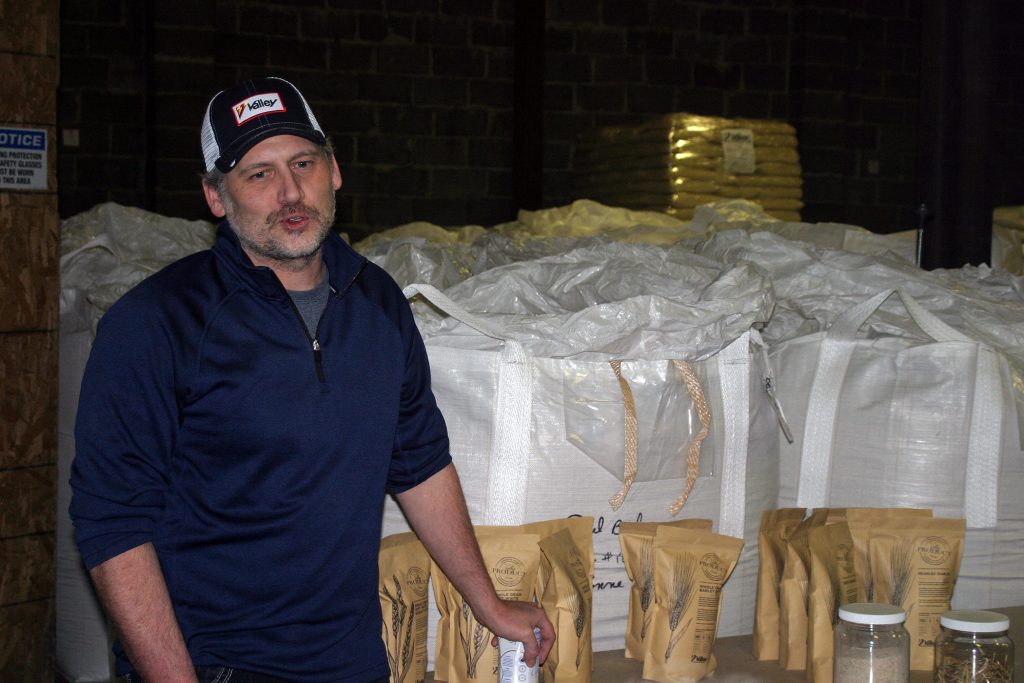 "It's been a challenging 10 weeks as we all social distance and isolate within our bubbles, and here at Ottawa Valley Grain Products we've had to adapt our operations and how we are getting our products to consumers," he said. "The increase in demand of our flour products during this pandemic has vastly increased our production and use of our online store for customers. Safety is our most important focus and we've shifted our usual face-to-face interactions with online payments and curbside pick-up. Thank you for your support and working with us to allow for safe distancing measures. We are also enjoying seeing all of your baking on social media with our hashtag #bakingwithovgp. We encourage others to start posting their creations."
Meanwhile the OVGP is working with local farmers to secure product.

"We are also excited for this coming growing season and would like to thank all the Ottawa Valley farmers who have joined the OVGP growing team," Stewart said. "We have contracted more than 5,000 acres of barley to be grown for us this year, all located within the Valley. We are proud of the strong, stable and local market that has been created."
Stewart says the global pandemic has played havoc with food producers and food security.
"As our growing season begins, I also wanted to mention that with this busy time of year, the impacts of COVID-19 are still serious," he said. "Global market stability can have widespread impacts on farmers' bottom line and OVGP supports farmers in their call for increased government assistance during these challenging times. It's an important reminder that as a community, we must continue to show support by buying local. Once again, thank you to our community for their support over these last few weeks. Stay safe, stay well."
OVGP is offering contactless service during the pandemic and customers can shop for OVGP products online for curbside pick-up. To visit the OVGP store, click here.