Ottawa Valley troubadour Dillabough passes
CARLETON PLACE – Fifteen albums under his belt, Ottawa Valley Troubadour Lyle Dillabough has passed away.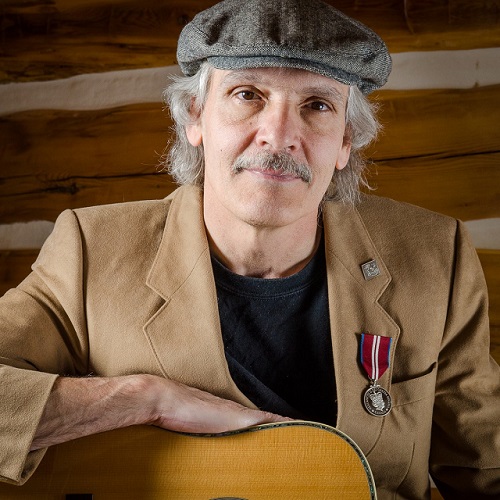 The Carleton Place singer-songwriter, producer, promoter, writer, broadcaster and humanitarian passed away with family by his side in the Ottawa Civic Hospital on Jan. 30 at the age of 61.
A Carleton Place resident since 1981, Dillabough wrote and spoke often about his struggles with depression, anxiety and addiction compounded by Type 1 diabetes, which he battled for 22 years.
The troubadour was an accomplished singer and guitarist, and his style blended well with legends of the genre including Ron McMunn, Ray Materick, Valdy, Arlo Guthrie and Murray McLauchlan.
Dillabough produced 15 albums during his music career.
In 2011, he enticed 10-time Juno Award winner McLauchlan, to launch the Carleton Place in Concert series, a means to fundraise for the refurbishment of the auditorium at the town hall.
Another of his initiatives, the annual October Doo in the Derry in Beckwith, will be continued by the township.
In 2013, Dillabough received the Queen Elizabeth II Diamond Jubilee Medal. Dillabough was also a regular contributor to the Record News and other Ottawa Valley newspapers.
Funeral arrangements are entrusted to Alan R. Barker Funeral Home and Chapel. A musical tribute, celebrating Dillabough's life and legacy, will occur when circumstances permit.
Lyle Dillabough's albums
Visions From A Distant Past…Co-Produced By: David Lemay (1992)
Tidal Wave…Co-Produced By: David Lemay (1995)
Legacy (1996)
Destination Unknown (1997)
Bootleg Babies..With: The Blue Ridge Waters Band (2000)
Songs Along The Line (2001)
Looking Back, Looking Forward, Looking Up (2002)
Performing Hank Williams (2002)
My Heart's Upon The Wind (2004)
Music Man (2005)
Troubadour (2006)
Mac & The Troubadour..With Ian Mcindoe (2007)
Hat Along The Tracks (2007)
Fading Away (2008)
Retrospective (2011)