Ottawa Jazz Festival's Feisty debut
By Jake Davies - West Carleton Online
DOWNTOWN – The Ottawa Jazz Festival kicked off Friday (June 23) with a full Confederation Park listening to a variety of jazz-influenced music headlined by Canadian musician Feist.
The Ottawa Jazz Festival is one of the more relaxed music festivals held during Ottawa's summer. The entire front of the concert is dominated by lawn chairs. That relaxed atmosphere means performers, like Feist, can travel through the crowd while performing. And the fans appreciated it.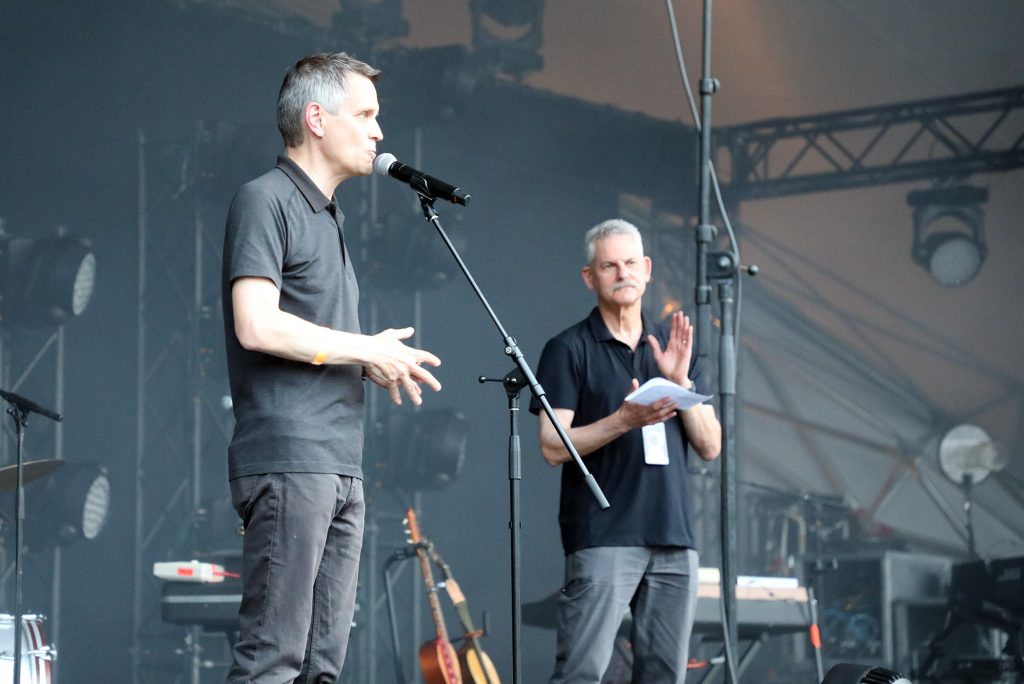 But the festival, like all major Ottawa festivals, kicked off with Mayor Mark Sutcliffe welcoming the crowds.
"Isn't it great to be in downtown Ottawa, tonight?" Sutcliffe told the crowd. "It isn't amazing to be listening to live music in the city again. To be all together for that. This is the start of not only summer, but the festival season in our city. The Jazz Festival has been filling our lives with incredible music now for more than 40 years, thanks to the hard work of the staff, and organizers and volunteers and I want to salute all of them. Join me in thanking them for working all year long to bring this music to us."
Sutcliffe says music has an important role in Ottawa.
"The music industry is so important to our city," he said. "Ottawa is a music city. We have so much great live music in our city, so many great venues, so many festivals, so many great events that come to our city. It's because of people like you who support live music. Musicians work all year round, the sometimes toil in difficult circumstances in order to pursue their passion and your support of events like these is what makes it all possible, so thank you for supporting the jazz festival. Enjoy the night, enjoy the festival."
The festival continues all week long, at Confederation Park, City Hall, the National Art Centre and a few other smaller venues in the downtown area.
There are a ton of performances left to occur and upcoming headliners, in order of tonight (June 26) to closing night on June 30, include Melody Gardot, Avishai Cohen Trio, Buddy Guy, Snarky Puppy and Herbie Hancock.
For tickets and more information, click here.