Mississippi bridge comes down
By Jake Davies - West Carleton Online
OLD HWY. 17 – Mississippi Bridge is falling down. Ok, it was manually taken down by a crew of trained engineers, but that didn't fit in with the old nursery rhyme.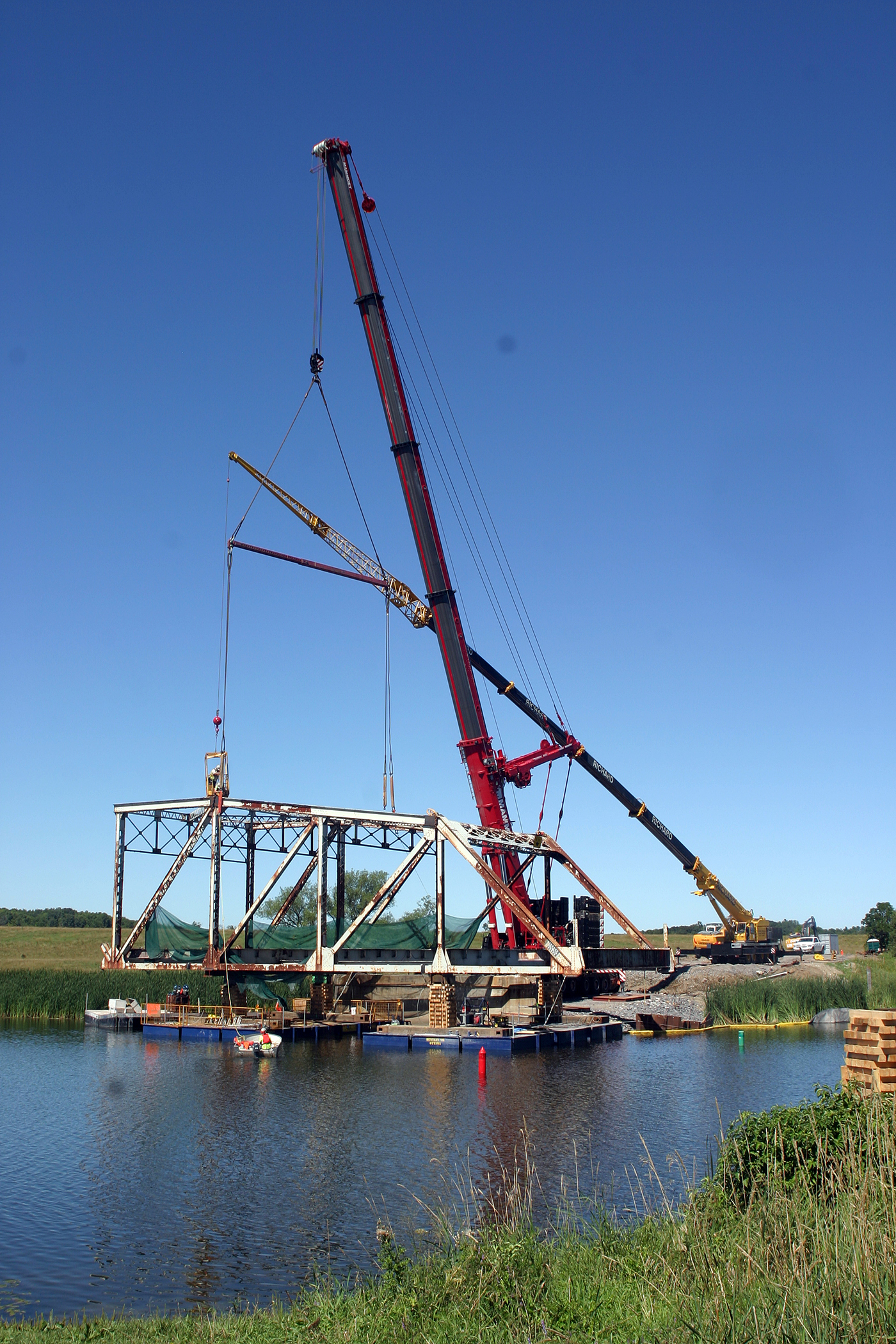 On Friday, Aug. 10, provincial bridge crews, using two very large cranes and a small boat, took the steel-truss bridge off its spans opening up that section of waterway along the Mississippi River for the first time in 64 years.
With that work complete, construction on a new three-span, steel-girder bridge can begin. That work is not expected to be complete until fall, 2019.
The Ministry of Transportation (MTO), following an extensive study which began in 2013, decided the old bridge "would require significant repairs" to extend its service life and opted to replace the bridge instead.
The new bridge will have a few major differences from the old bridge. It is slightly wider and will have wider shoulders than the bridge it is replacing. As it is a steel-girder bridge, "it is more open for motorists," Dillon Consulting structural engineer Brent Visscher said.
The steel girders run underneath the bridge and it will have no tress. It will still be a three-span bridge and maintain its water navigation height. The bridge will look very similar to the Highway 417 Mississippi bridges just a few hundred metres upriver.
Because there is pier work involved in the project, the MTO is also working closely with the Department of Fisheries and Oceans and the Ministry of Natural Resources.
When the bridge work is completed roughly a year from now, the province will officially hand ownership of that stretch of road from Arnprior to just past Antrim (roughly 11 kilometres of road) to the City of Ottawa.
In an interview last year, Coun. Eli El-Chantiry said the city would not take possession of the road unless it was re-paved and the bridge repaired.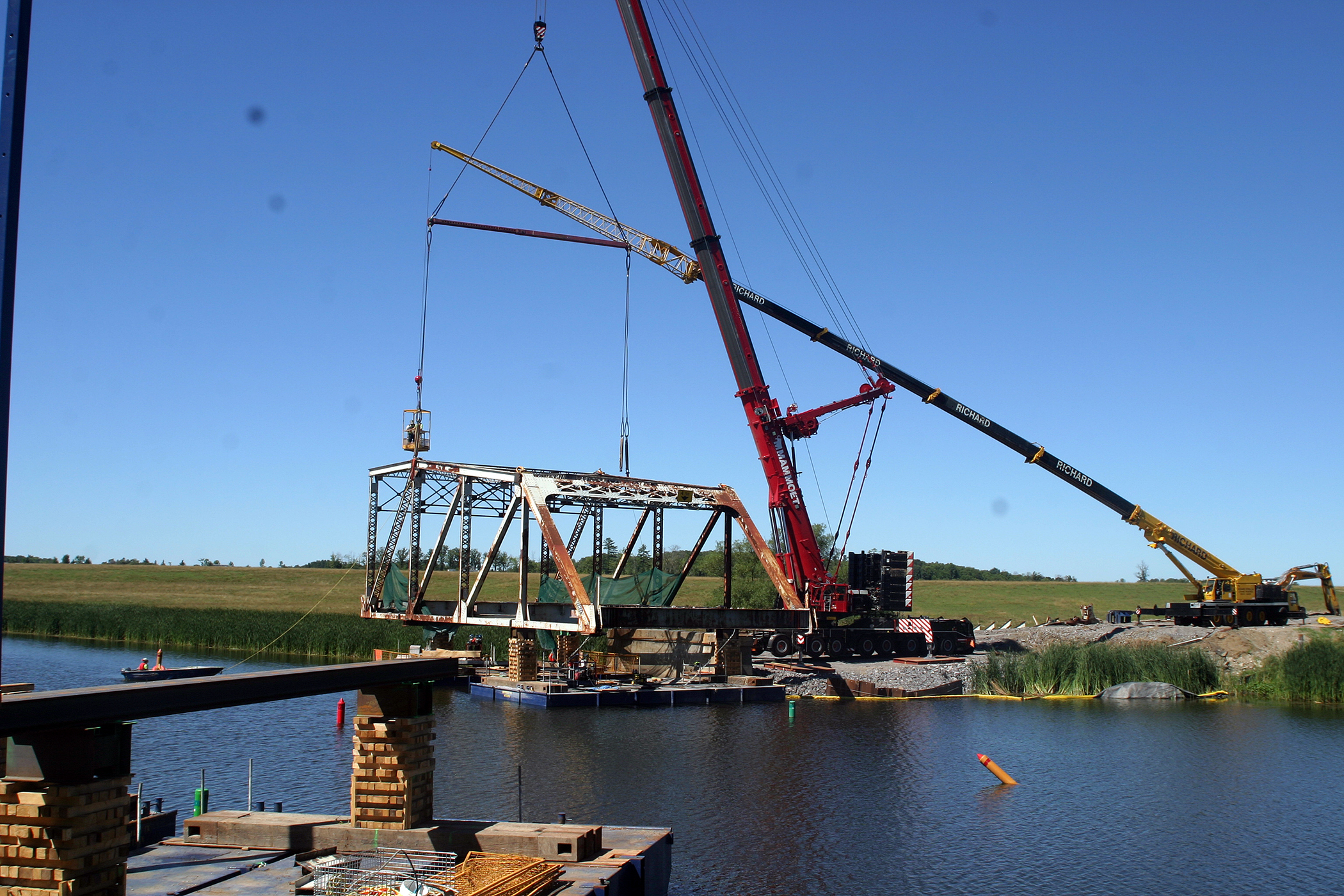 "This job was a little too much for Ottawa. I am pleased the province is going to give us the road in good shape," he said.
El-Chantiry estimates the work would cost around $12 to $14 million.
Detours will remain in place until fall of 2019. Remember the bridges in Galetta are also receiving rehabilitation work and are closed until the end of October.