McCrimmon: Growing the middle class
The MP's Report
Canada Summer Jobs
Are you between 15 and 30 years old and looking for a job this summer? The application period for the 2021 Canada Summer Jobs program is now open!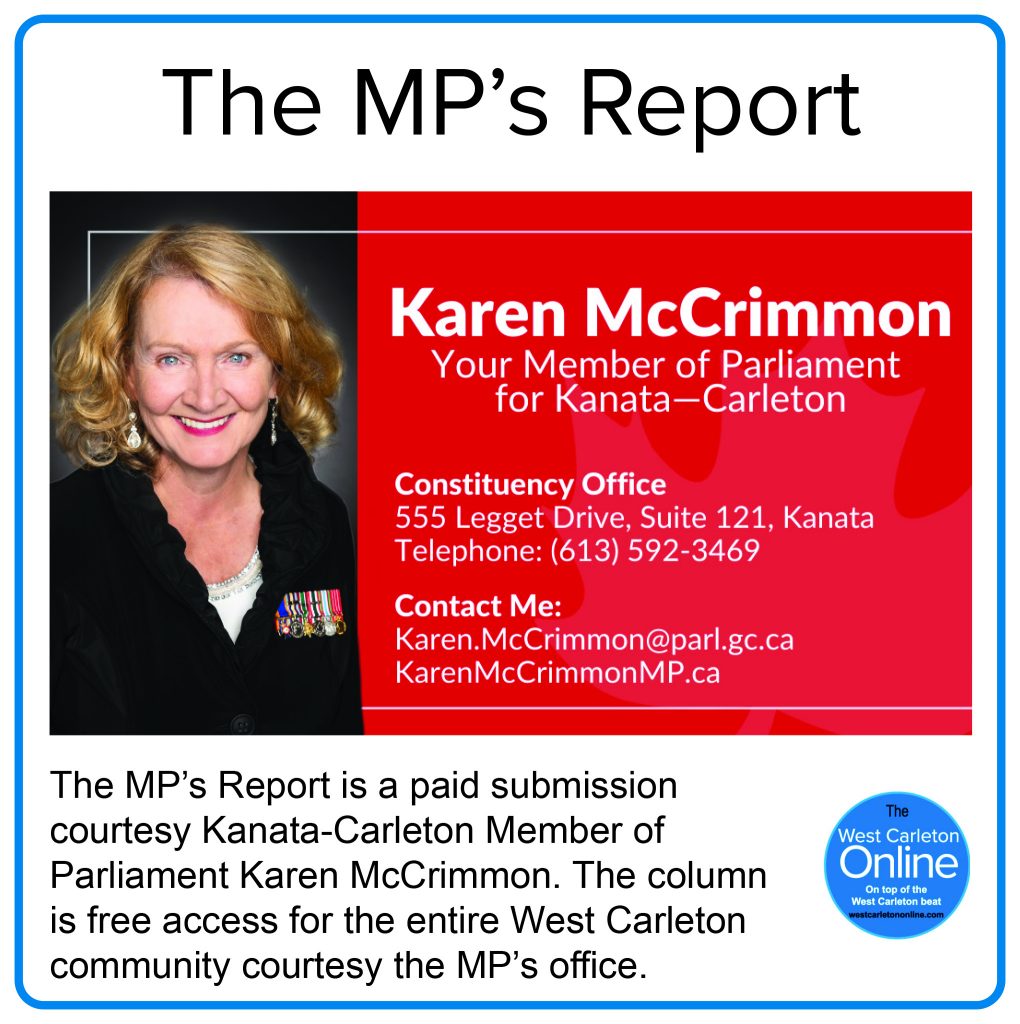 This is your chance to find a work opportunity this summer, gain experience and put your skills to use to help our community!
Setting a record amount of positions, this year's Canada Summer Jobs program is helping 123 local organizations across Kanata-Carleton create 618 job opportunities, for a total investment of $2.1 million!
From technology, to organic farming, to summer camps – this year's offering has an immense diversity which reflects the variety of opportunities here in our riding!
Visit jobbank.gc.ca/youth to find an opportunity that suits you!
Funding Early Learning and Child Care
Budget 2021 makes a transformative investment to build a Canada-wide early learning & childcare system to drive economic growth, increase women's participation in the workforce, and offer each child in Canada the best start in life! This will be an absolute game changer here in Kanata-Carlton and across Canada!
Creating Jobs and Growing the Middle Class
Our government will have Canadian's backs – this plan will extend business and income support measures through to the fall!
Budget 2021 is also a plan for a green recovery that fights climate change, because our government knows that ignoring the risks of climate change is not an option. Here in Kanata-Carleton we have the resources and the people to develop the tech we need to succeed!
Youth Employment and Skills Program
Our farmers and food producers have shown remarkable resilience during the COVID-19 pandemic. We announced a program to create ~2,000 jobs for young Canadians ages 15-30 in the agriculture sector through an investment that will boost the Youth Employment and Skills Program (YESP). This program is now open to eligible applicants:
https://www.agr.gc.ca/eng/agricultural-programs-and-services/youth-employment-and-skills-program/
It's Okay to Not Be Okay
Canadians can access the confidential and free Wellness Together Canada online tool for support. For immediate help, text WELLNESS to 741741 or visit wellnesstogether.ca
We are all in this together!
Proud To Serve You
It is such an honour and privilege to continue to serve as your Member of Parliament and I look forward to meeting and working with you all. Please feel free to contact our by email at Karen.McCrimmon@parl.gc.ca. Please follow me on Facebook at www.facebook.com/karenmccrimmon.ca/