Lighthouse re-opens after six long weeks
By Jake Davies - West Carleton Online
CONSTANCE BAY – A Constance Bay hub, sunk by the flood, has finally re-opened after nearly six long weeks of lost revenue and lost service to its community.
The Lighthouse Restaurant in the Bay has been a beacon to the community serving breakfast, lunch and dinner in the restaurant while providing convenience store services in the front for more than 40 years. Their breakfast is renowned, and their pizza is popular.
The Lighthouse once owned by Coun. Eli El-Chantiry, is so important to its community, when word quickly spread about the June 8 reopening, it was the conversation of choice at the Constance Bay Community Market's season opening day.
At the restaurant around noon, it seemed like nothing had changed as a few guests, and probably regulars based on the back-and-forth between them and the long-serving Lighthouse staff, enjoyed lunch and each other's company.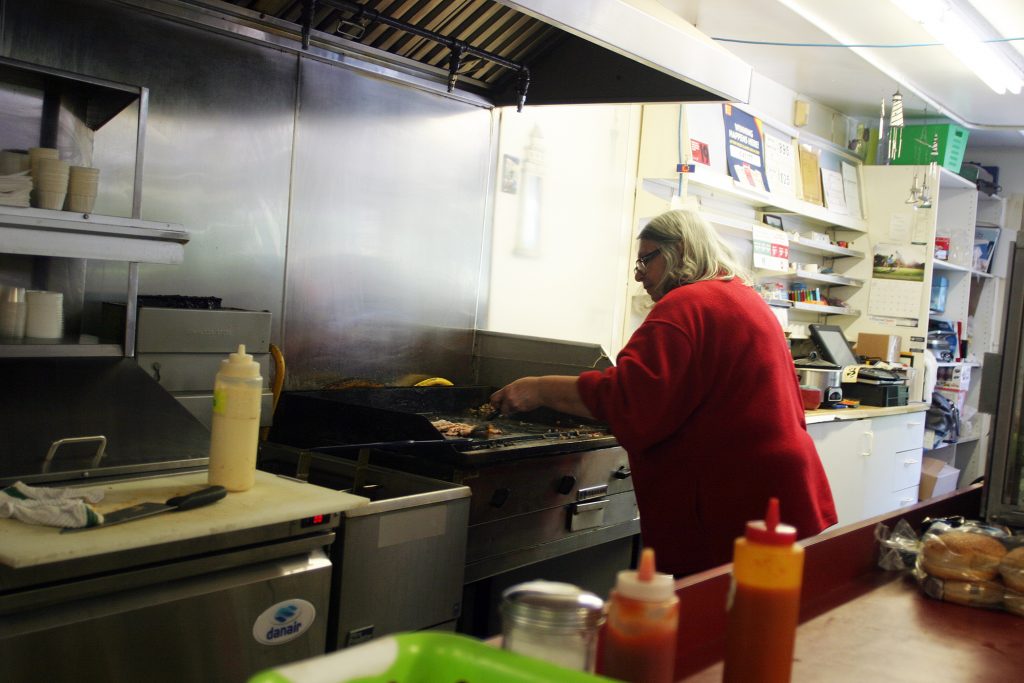 Sandy Zhang, who manages the restaurant with her husband Ji who she refers to as the owner, came out of the kitchen on re-opening day to speak with West Carleton Online at the restaurant counter.
She knows things have indeed changed.
"The floor is dirty," she says. "Mentally it's a lot of pressure. This is the second time in three years we have had to close due to flooding. Why has that not happened before 2017? Now it has happened twice."
But today's customers are just happy to be having a Lighthouse meal.
"It's good to see you're back open," one customer says to Zhang on her way out the door. "I almost didn't recognize you without your hip waders."
She's not exaggerating. During the early days of the flood, the husband and wife were able to keep the water about eight inches below the first-floor ceiling in their basement. Then the city had to turn the power off in that area of Bayview Drive. The next day the water was coming into the main floor.
Zhang says her husband bought the restaurant (and their attached home) five years ago. At the time there was no concern about flooding and no known history of the restaurant flooding.
"This is a long way to the river," she said. "We've had a lot of challenges."
In 2017 the restaurant had to close for 11 days. This time, it was much longer as the restaurant closed from April 29 to June 8. That's a lot of lost revenue, thrown out food and damage to property.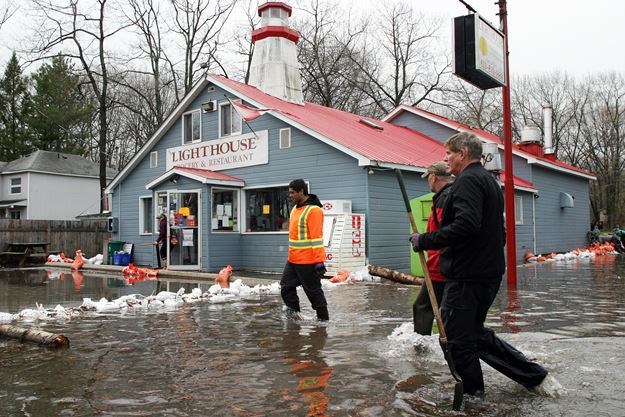 "We need to borrow some money because there are a lot of repairs," Zhang said. "But we don't have the time to be closed again because we don't want to lose our employees."
Well-known server Janine Gaudette has worked at the restaurant since 1989 – 30 years. It's a staff that's loyal and hard working and those are hard to come by.
Zhang said damages in 2017 came to about $50,000. She said it took about two years for the restaurant to recover last time.
"Two weeks before the water started rising my finances were just starting to rebound," she said.
She expects cost and recovery time will be much higher this time around. She says the furnace, the pumps, the floor, the septic, the walls, will all need work. An engineer was supposed to drop by yesterday (June 7) but didn't show up.
"He's pretty busy," Zhang said.
Dealing with the flood is just one of the things keeping the couple busy. Facebook is a good place to learn the Lighthouse is closing for good, it's selling, it's being demolished. Unfortunately, none of those things were true.
"We also have to deal with the rumours," she said. "We've got lots of call today."
Zhang says she has no idea how much money they've lost this time. There is so much coming at the couple it's hard to believe they were able to reopen at all.
"It's really hard for us," Zhang said. "I can't even think about the future. I didn't think about that. Our focus was to keep the water out of the basement. We do have loss. I have to do some paperwork. I need to think of the quick fix right now so we don't have to close down. You can't keep us down."
Zhang says she and her husband love Constance Bay.
"It's a beautiful place," she said. "But we have lots of problems."
And Zhang wants answers.
"I want a real investigation," she said. "We have to know the future. Last year the river was so dry. Why did they not release water in the winter? I don't believe it's because of the weather."
Zhang says the Lighthouse will close around October to begin massive repairs which might include lifting the building.