Legion: Summer living
By Arleen Morrow for West Carleton Online
Branch 616 is enjoying a great summer holiday. Meals to Wheels is taking a break, barbecues have happened, and pub nights are coming up.
The construction material is here awaiting the onset of the renovation. The branch will remain open during this time. As usual, thank you to the volunteers.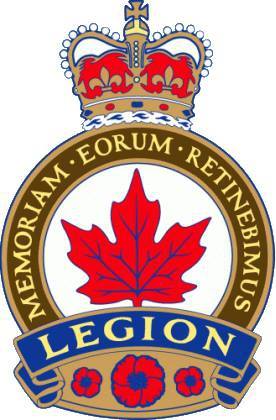 The Earlybird Membership Campaign will commence on Sept. 1. As members know, this is the time to get a jump on your 2024 membership by submitting your dues during the three months of September, October and November and receive a discount plus a chance to win your money back.
Three lucky members will be drawn, one each month, so by paying in September you have three chances at a free membership. Last year Branch 616 got the top award for percentage of membership paid by Nov. 30.
We are looking forward to another successful campaign.
Branch 616 sports also had a good year, and we are looking forward to another. Our golfers who went to District Playdowns distinguished themselves and only lost an advancement on a technicality. The Ladies Auxiliary will be hosting some upcoming events due to placing first in the 2023 season. The new sports schedules are on the bulletin board.
This year, Legion Week will be from Sunday, Sept. 17 to Saturday, Sept. 23, at which time the dart leagues will resume. The complete schedule for the week, plus more details, will be in the September issue of the column.
Past events
Friday July 14: Ladies Auxiliary Barbecue. A very good turnout for the first barbecue of the season. Thank you to the LA volunteers who made this possible. Donna Flieler, Joan MacTernan, Debbie Wilson, Lynne Wilson, Michelle Bainbridge, Donna Keays and Arleen Morrow. Barbecuers were Michelle Bainbridge and Donna Flieler.
Friday July 28: Ladies Auxiliary Barbecue. The second LA barbecue was also a success. Thank you to Shadine Robinson, Lynne Wilson, Arleen Morrow, and Alexandria Davis. Michelle Bainbridge and Michele Harlow were at the grill.
Saturday, July 29: Mixed Dart Tourney. A good time was had by all. The winners were Cindy Delahunt and Jim Wilson, Betty Ann Young and Rob Gallant, Ali Davies and Kurt Harlow. Congratulations, people! Enjoy your prizes!
Coming up
Friday, Aug. 11: Pub Night! Friday Night Fight time!! The fight is on for best pub food between Harriet's Wings and Rob's Down East Fries with the Works! Come in, try both, and vote for your fave – no physical prize involved, just bragging rights.
"I lost by four votes last year against Harriet," Rob Gallant said. "I now know everyone loves peas with their chips. And, not only will I cook your Chips with da Works, I will also sing you some down east music along with Whiskey Mike while you enjoy your meal."
Sunday, Aug. 20: Horseshoes! Mixed, Blind draw for partners, 1 p.m.
Friday, Aug. 25: Pub Night, Tentative; confirmation to come.
Saturday, Sept. 16: Annual Alfie Currie Golf Tourney. Details coming.
Saturday, Sept. 30: Ladies Auxiliary Zone Darts Doubles & Singles.
To read all West Carleton Royal Canadian Legion columns published in West Carleton Online, click here.