Legion column focuses on COVID-19
By Arleen Morrow for West Carleton Online
COLUMN – Due to the corona-virus situation, Branch 616 remains closed until further notice, as do all other Legion branches, right up to command.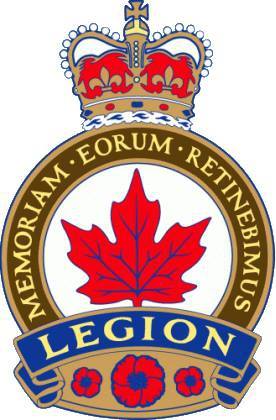 We have taken this time to refurbish and restore certain areas of our building, keeping to a schedule that only allows one or two volunteers in at the same time, of course abiding by the rules of social distancing. We continue to monitor the status of the pandemic. Closure does not have a financial impact on the Branch as yet. Treasurer Sheila Dolan reports that we have a healthy bank account and should be able to withstand this critical period.
Responding to inquiries, Provincial Poppy Chair Brian Harris reiterated the Poppy Trust Account is there for veterans' comforts only, not to be used for anything else. Delphine Hasle, executive director of the Perley/Rideau Health Centre Veterans Foundation, reports the home has been closed to visitors, and staff is helping the residents to find innovative ways of filling the time. Branch 616 has received a list of priority needs for the veterans from which we can select an appropriate item(s) to donate. There hasn't been any mention of the centre on the news which is a good sign.
Father John Orban, Pastor of St. Gabriel's Parrish in Constance Bay and St. Michael's in Fitzroy Harbour, reports the churches are closed but if anyone is in need of any kind of assistance please call 613-623-3419 or e-mail at frjohnorban@gmail.com.
Our World War Two vet Dr. Roly Armitage is recovering well from his recent illness and is isolating at his farm with a good friend. They are both doing fine. All scheduled events for April and May are cancelled or postponed. All standing events such as TGIF dinners and meetings are suspended for the duration.
Branch elections and the All-Veterans Summer Party will be rescheduled if necessary.
RED FRIDAYS – Please show your support for our troops and their families and to the families of the 158 soldiers killed in Afghanistan, by wearing red on Fridays.
Command has kept us updated on the coronavirus situation with bulletins and reports via email. Our members are adhering to the recommended procedures e.g. social distancing and staying home. We can only hope this situation will not last much longer and everyone can get back on track and resume where we left off. We thank everyone for their support of our Legions in this time of crisis. We remain at the service of our veterans and the community.