League veteran talks love of WCOHL
By Jake Davies - West Carleton Online
CARP – There's many things to love about the West Carleton Outdoor Hockey League (WCOHL).
For kids aged four to 15 it's a chance to learn the game, add to the hockey season, play with friends and work on skills, no matter your current level and ability. For parents it is the most inexpensive hockey league available and it's outdoors at some of West Carleton's coolest skating venues.
Not only that, at more than 44 years old, the WCOHL is one of the oldest outdoor hockey leagues in Canada and the only known one in the eastern half of Canada. Everything about it is cool – literally and figuratively.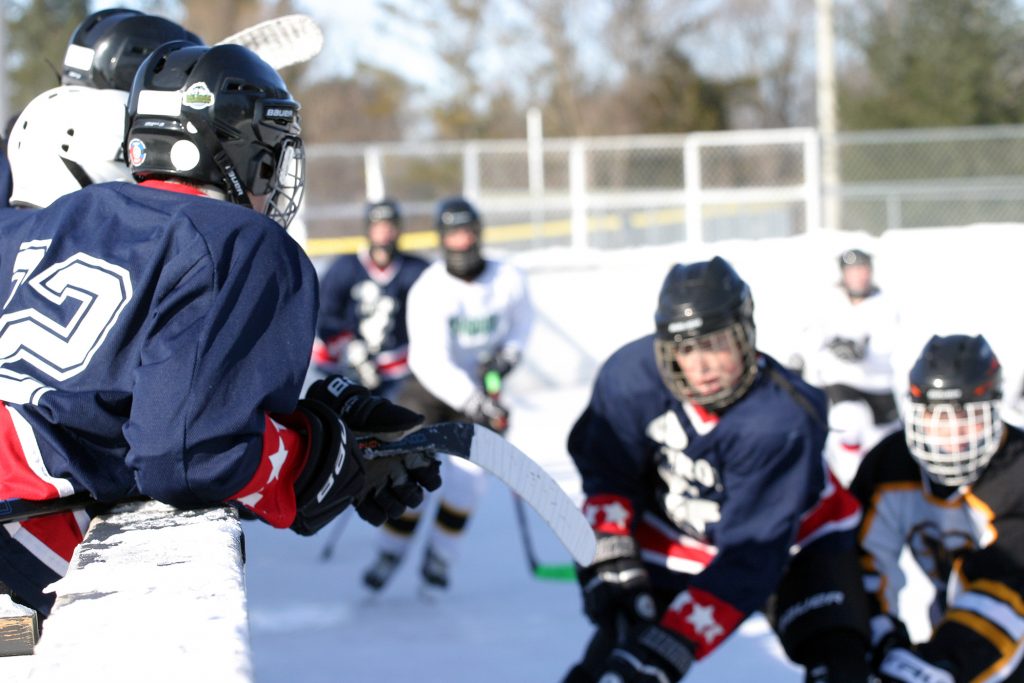 WCOHL organizers do everything they can to keep costs down. The league which runs roughly from January to March is only $70 a season. The league, which features at least one practice a week and Saturday games, is completely volunteer run. The program even hosts a free equipment exchange each year to help outfit fast-growing players.
That's where West Carleton Online met eight-year-old Burke Griffin last Saturday, Dec. 7, who was sizing-up some skates. Burke, who plays for the Constance Bay club (this year there are teams in Constance Bay, Fitzroy Harbour and Carp – but anyone from anywhere is encouraged to sign up), is super excited for the coming cold weather, and subsequently, outdoor hockey.
Griffin has played in the league for the last two years and is signing up for the U9 program for year number three.
"I like the skating," Burke told West Carleton Online.
His younger sister Greer, 4, will be participating in the Learn to Skate in the Bay program this year.
"He talks about it all year," dad Corey said. "He stays out as long as he can. He likes the extra ice time. During the practices, some of the high school kids will come out and help younger kids with skills like passing."
Corey is being encouraged to help out with coaching this season. He also volunteers his time with softball in the summer.
"Burke is an avid sportsman," Corey said. "They've done a really good job of evaluating the kids and getting the parents involved."
Registration for the league is expected to end Dec. 15 to give organizers time to create teams and build a schedule. Currently, opening day of the WCOHL is scheduled for Jan. 4, 2020.
Registration
Registration is open to everyone (you do not have to be from the village you sign up for to play). For each village's registration link, see below: