Kinburn brothers win lacrosse gold
Special to WC Online
WHITBY – Two Kinburn brothers brought home provincial gold from the Ontario Box Lacrosse Provincial Championships, and they did it on different teams.
Eleven-year-old Will Thurston and eight-year-old Henry Thurston, playing competitively for the Nepean Knights Minor Lacrosse Association, participated in the Ontario Box Lacrosse Provincial Championships and both won provincial championships.
The Ontario Lacrosse Association hosted the 2022 provincial lacrosse festival in Whitby, ON from July 29 to Aug 7.
Three hundred teams participated in 734 games. Both Will and Henry's teams went undefeated in the tournament with each team winning six games to respectively win their divisions.
Box lacrosse is played on a standard sized hockey arena floor and features six players per side (goaltender and five runners). Rosters are generally made up of 16 to 20 players.
Will played for the U13-2 Nepean Knights under coach Pat Murawsky. The team persevered through a tryout that had first time and seasoned lacrosse players came together to form the team.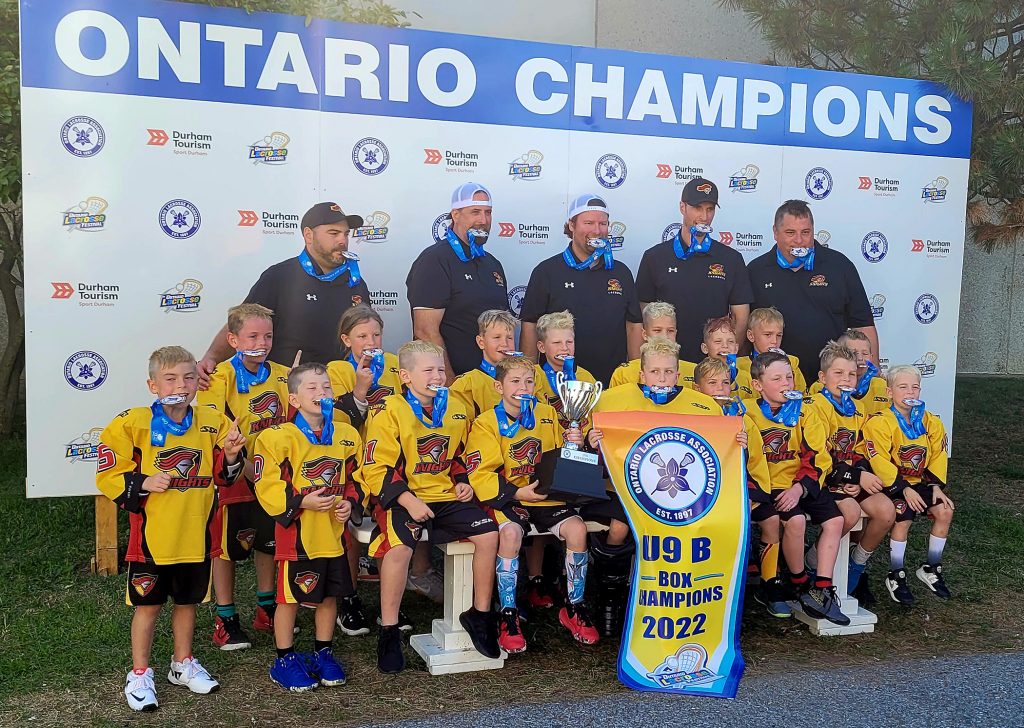 "They rebounded quickly and learned to work together, building on their strengths and weaknesses to accomplish a formidable task to become provincial champions," proud mom Megan McDonald told West Carleton Online.
Henry played for the U9-1 Nepean Knights under coach Jeff Zywicki, one of Canada's most renowned professional lacrosse players.
"Under Zywicki's guidance, the team of seven and eight-year-olds learned the foundational skills and strategies of lacrosse," McDonald said. "They continued to improve all year, leading them to the ultimate reward of the provincial gold medal."
Both teams are comprised of kids from the Ottawa/Nepean region. During the regular season they compete against teams from Cornwall, Montreal, Akwesasne, Kahnawake and Gloucester.
"Will and Henry are both looking forward to returning to the floor next spring," McDonald said.