Kelly says 'we got hit pretty hard' by storm
By Jake Davies - West Carleton Online
WEST CARLETON – It's starting to feel like spring hates West Carleton.
What used to be a time of joy as residents transition from dark days and winter weather to warmer temperatures, longer days and the start of spring, is becoming one of fear as residents worry what wild weather spring will have in store for them this time.
Last year in May, there was a devastating derecho. In 2017 and 2019 there was extreme flooding. In 2020, not weather related, but spring was when COVID-19 hit the West Carleton area around mid-March that year.
This spring, in fact yesterday (April 5), it was 38.5 millimetres of mixed precipitation, much of it freezing rain. You can read West Carleton Online's continuing coverage from yesterday here, and earlier this morning, here.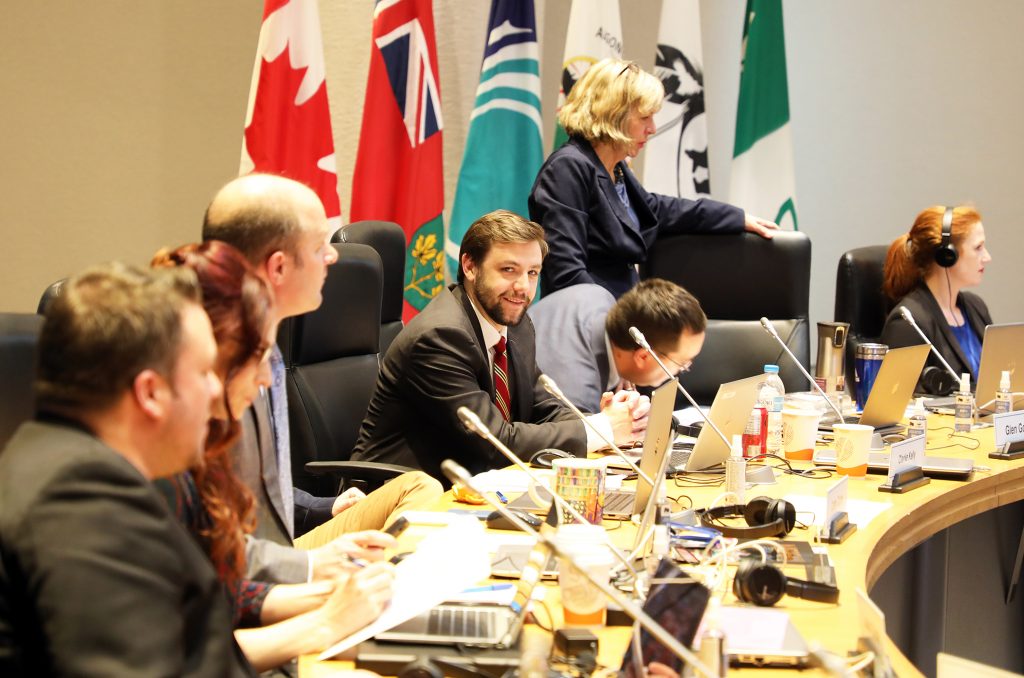 This is relatively new Ward 5 Coun. Clarke Kelly's first go-around with city storm response.
"It's been busy," Kelly told West Carleton Online at noon today (April 6) after the conclusion of the regularly scheduled Agricultural and Rural Affairs committee meeting of which he is the vice chair.
Kelly also had to contend with many of the same challenges many West Carleton residents found themselves in yesterday.
"Power was out at the township office," he said. "Power out at home. I only had one bar on my phone. It's a bit of a weird feeling, I felt a bit out of touch."
So he got in his car.
"We got hit pretty hard," Kelly said of Ward 5. "The latest update from Hydro One is some might not get their power back until 11 p.m. That's 36 hours for some people without power. Out here, if you don't have electricity, you don't have water. That can't be sustainable. You can't use your bathroom. It's been a tough time."
Yesterday, Kelly was attending the Planning and Housing committee meeting via Zoom when his power went out. With no electricity and no Internet, he took a tour to see what was going on in the community. Kelly visited Constance Bay and Dunrobin.
"Yesterday afternoon it looked like everyone's power was out," he said. "I flagged down a hydro official and talked to him on the side of the road. He said they were still in assessment mode."
At that time, Kelly said the main Ward 5 roads seemed clear and he didn't have to take any detours on his tour.
"I did see that a number of city trucks were out," he said.
Today (April 6), that element of the unknown persists. With each hydro outage map update, the time for restoration lengthens, most recently stating most West Carleton residents should have their power restored by 11 p.m. tonight.
"It's been hard to get real answers," Kelly said. "They're re-assessing constantly. They're trying their best."
Kelly said, while the office had power anyway, his staff have received "surprisingly few" calls.
"When I called in yesterday afternoon, they said I was the first call they received," he said. "We've received a handful of concerned emails."
Kelly encourages anyone who is still having concerns or issues related to the storm to reach out to his office by phone at 613-580-2475, email at Clarke.kelly@ottawa.ca or through his website here.
Meanwhile, Kelly says the W. Erskine Johnston Arena (3832 Carp Rd.) in Carp has power and residents can use it if they need a shower or even to charge their phones.
Kelly says there's substantial tree damage in West Carleton as well, and he has already been in conversation with city staff about the plan going forward to deal with that.
"We're not sure what the approach will be yet," he said. "But we are looking at something similar to last year's derecho, where people could leave their branches at the end of their driveway. But we're still in assessment mode."
Kelly advises if you have tree issues to call 311 to log it with the city, but warns the lines are busy.
Another concern is the spring freshet. After two years of major flooding in West Carleton's recent history, residents are always on edge this time of year. Add a dousing of 38.5 mm and that concern grows.
But both City of Ottawa staff and the Mississippi Valley Conservation Authority (MVCA) say water levels are normal for this time of year.
"At this point, neither the city's flood response team nor the MVCA are at a heightened level of concern," Kelly said. "Things are at normal levels right now and there's a little bit of wiggle room."