Kanata-Carleton Indo-Canadians celebrate 74th Republic Day
By Jake Davies - West Carleton Online
KANATA – The Kanata-Carleton Indo-Canadians Association (KCICA), led by Ward 5 council candidate Nagmani Sharma, hosted the community Sunday (Jan. 29) to celebrate the 74th Republic Day of India and honour both countries.
Despite the snowy weather, event organizer and KCICA President Sharma said the event was a success with the community filling the Richcraft Recreation Centre Minto Room in Kanata.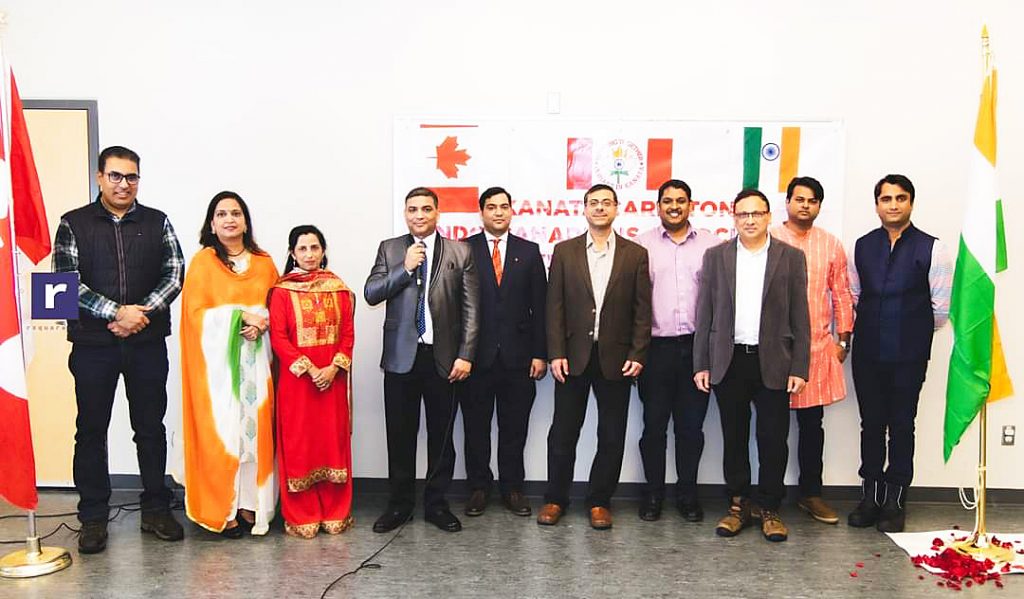 "In beginning I thought lots of people may not join because of the weather," Sharma told West Carleton Online following the afternoon event. 'Though gradually, an audience started coming and by 11.30 a.m. the hall was full."
Republic Day is the day when India marks and celebrates the date on which the Constitution of India came into effect on, Jan, 26, 1950.
"This year, the 74th Republic Day of India falls on working day, therefore KCICA celebrated it's on Sunday," Sharma said.
The official portion of the event started with the unfurling of the Indian National Flag followed by playing both the national anthems of India and Canada.
"The Indian national tri-colour flag was unfurled jointly by representatives of the High Commission of India, Kanata South and Kanata North councillors Allan Hubley and Cathy Curry," Sharma said he was also part of the ceremony.
Event dignitaries included Guru Subramanian First Secretary of High Commission of India. Kanata South Coun. Allan Hubley, Kanata North Coun. Cathy Curry, KCCA President Forrest Donaldson, Conservative Party MP Candidate on Record Jennifer McAndrew and various community leaders of the Kanata-Carleton area.
The event was to honour "both nations at the same time," Sharma said.
Following the flag unfurling, participants enjoyed some of the culture of India including music, dancing and food.
"Our motto is to connect each and every Canadian and bring together," Sharma said.