July 20 COVID-19 update: City at 65% fully vaccinated, Restaurants ask what's next?, Dr. Etches' new 'do, Colleges returning to class
Special to WC Online
OTTAWA – Ottawa Public Health (OPH) reports almost 65 per cent of all residents over the age of 12 have been fully vaccinated against COVID-19, while many indicators of the virus spreading in the community continue to stagnate.
The City of Ottawa has administered 92 per cent of the 1,229,842 COVID-19 vaccines it's received as of yesterday (July 19).
The number of residents who have received their first dose hasn't changed much since late last week. OPH says 760,252 have had one shot, which equals 82 per cent of residents over the age of 12. First-dose figures are still at 82 per cent when only considering residents over 18 years of age.
Second-dose numbers continue to climb in Ottawa, as 563,079 have now had their second shots.
The health unit is confirmed two new cases of COVID-19 yesterday. OPH says it is tracking 25 active cases in the city.
There have been 17 new cases of COVID-19 in the capital over the last week. There hasn't been anyone admitted to an Ottawa hospital with COVID-19 since July 14.
A COVID-19 outbreak was cleared at a local shelter over the weekend, leaving just one ongoing outbreak in Ottawa. That outbreak is at another shelter and is affecting three people.
Ottawa's pandemic death toll remains at 593. There have been two deaths related to novel coronavirus in the city since June 21. The local weekly COVID-19 incidence rate is at 1.6 per 100,000 residents. Residents being tested for COVID-19 in Ottawa are seeing positive results 0.1 per cent of the time.
There have been 27,743 confirmed cases of COVID-19 in Ottawa (27,125 resolved) since March of 2020.
Ottawa restaurants want to know what Step Four looks like
OTTAWA – Ottawa restaurants are enjoying full patios and physically distanced dining rooms, but owners are now eager to find out what the next step of the provincial roadmap to re-opening plan will be.
"We don't have much details, obviously, around anything as to what's going to come next or when we're going to be able to get there," Ottawa Chair of Ontario Restaurant Hotel and Motel Association (ORHMA) Sarah Chown released in a statement. "It's nice to not have those restrictions on outdoor dining anymore. We still got a little way to go, but we're happy to be able to start hosting events and functions inside that many restaurants depend on."
Chown, who is also a managing partner of the Metropolitan Brasserie Restaurant on Sussex Drive, says there were a lot of details from the province leading up to Step Three, but not much as to what will come next, which she says is creating a some frustration in the restaurant community.
"We don't know when the next step is coming and what it's going to look like, which is disappointing," Chown said. "We look forward to continuing to work with the different levels of government to get some answers on that and hopefully we'll have some news soon on what we're working towards."
The head of ORHMA in Ottawa says, what they would like to see in the next phase of reopening is loosened restrictions on indoor dining. However, Chown adds, the goal is to keep moving forward and not have to close down again, so she understands that it may take another month before entering a new step.
Ontario colleges, universities expected to return to class this fall
ONTARIO – Ontario colleges and universities should prepare for all in-person classes and activities to resume this fall without capacity limits or physical distancing requirements, the government says.
However, the Ministry of Colleges and Universities has told the institutions to have plans for how learning will continue in the event of COVID-19 outbreaks.
"While we must remain vigilant and responsive to the trajectory of COVID-19, I am optimistic that the (post-secondary education) sector will resume many of the cherished in-person experiences that have been on pause for so long," deputy minister Shelley Tapp wrote in a recent memo to Ontario institutions.
Tapp says it's "anticipated" all in-person instruction and on-campus activities will be allowed again this fall, after more than a year since they were paused due to the pandemic.
Universities and colleges will still have to follow all public health and workplace safety rules, including requiring masks indoors.
The schools will still have flexibility to offer teaching in a variety of ways that best suit their needs, Tapp wrote, including virtual and hybrid models.
In case of COVID-19 outbreaks, institutions must have a "continuity of education" plan ready by September, including information on health protocols in the event of an emergency and how instruction will continue if in-person learning is disrupted.
Specific guidance from the ministry on measures such as masks, screening and cleaning is set to be issued in early August.
The ministry is encouraging schools to use rapid antigen testing for routine screening of asymptomatic people, as well as wastewater surveillance for levels of COVID-19.
Provincewide, there were 130 new cases of COVID-19 reported Monday (July 19) and no new deaths. Eighteen of the new cases are in Toronto, 17 in Peel Region, 16 in the Region of Waterloo, 14 in Hamilton and 10 each in Grey Bruce and Middlesex-London.
There were 11,567 tests completed in the previous day. There are 151 people in intensive care in hospitals due to COVID-related critical illness and 94 patients are on ventilators.
Health Minister Christine Elliott said 91,320 vaccine doses were administered in the previous day, for a total of more than 18.2 million.
Ottawa chief medical officer dyes lid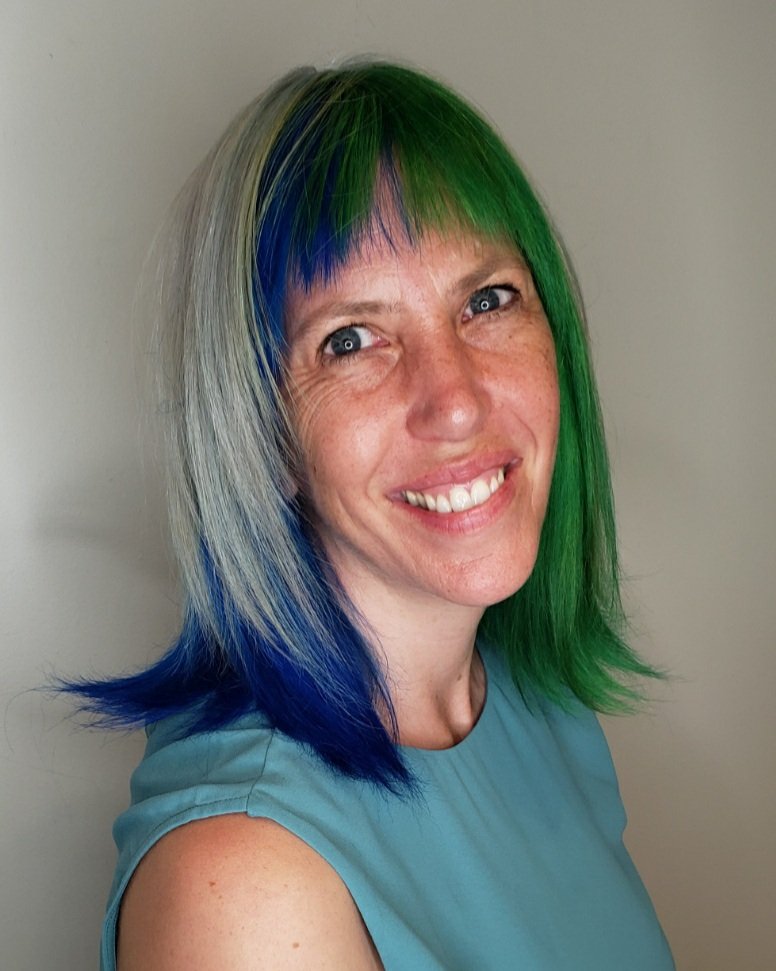 OTTAWA – Ottawa chief medical officer of health Dr. Vera Etches has dyed her hair in support of CHEO.
Earlier this spring, a social media campaign was launched to raise money for mental health services at CHEO, and Etches pledged to dye her hair the colours of PH when salons re-opened, if the campaign reached $80,000.
The city's top doctor made good on her promise over the weekend, tweeting a photo of her new green, blue and white kicky new 'do.
"I'm making good on my promise to dye my hair and donate in support of CHEO mental health services," Etches released in a statement. "It's been a tough year and a half, but we're making progress with COVID-19. We can stay the course Ottawa and get and keep children and youth back in school for their mental health, too."
So far, the campaign which included many of Ottawa's local celebrities promising to do something rash, has raised over $236,000.
Wesley Clover Park closed to spectators
KANATA – Spectators will not be allowed in the stands of Wesley Clover Parks for this summer's show-jumping competitions, despite the province's move into Step Three of its economic re-opening plan last week.
According to Ottawa Equestrian Tournaments, events are limited to essential persons only, and spectators are not permitted.
The Ottawa Summer Tournament 1 was held from Wednesday, July 15, until Sunday, July 18, and Ottawa Summer Tournament II is set for Wednesday, July 21, until Sunday, July 25.
For those who don't want to miss out on the world-class show jumping competitions, the events are being live-streamed on Facebook.
Under Step Three of reopening, unseated outdoor events can have a maximum capacity of 75 per cent or 5,000 people (whichever is less). Events with fixed seating can have a maximum capacity of 75 per cent or 15,000 people (whichever is less).