Job action kicks off this week at Ottawa's Catholic schools
Special to WC Online
WEST CARLETON – Extra duties such as mundane tasks as fixing jams in the photocopier to more important duties such as supervising children may be put on hold as custodians, clerical workers and early childhood educators from Catholic and French-language schools began work-to-rule protests this week.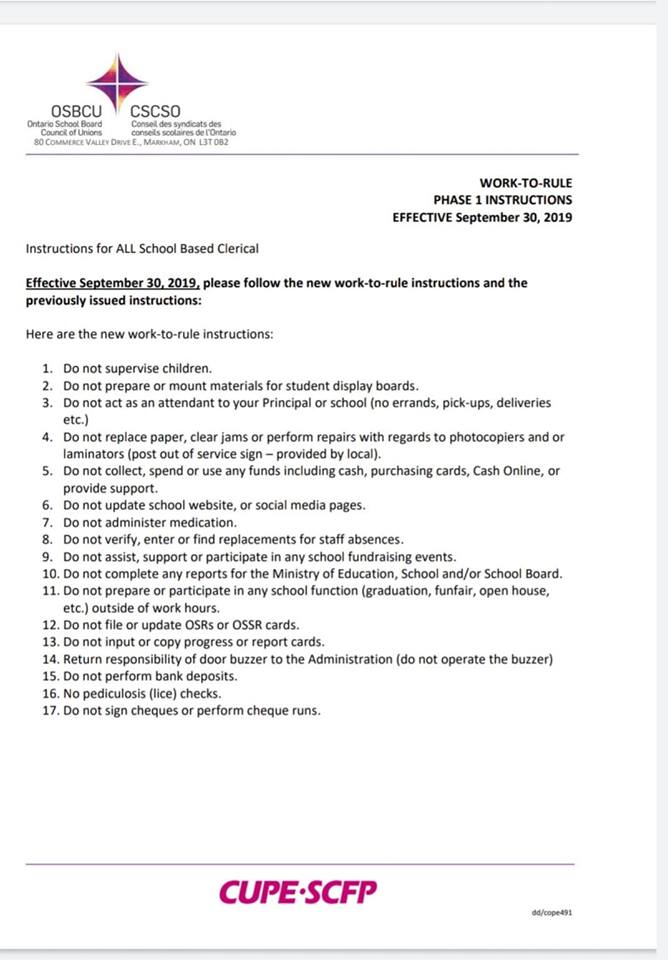 Those were some of the items union leaders advised members they should no longer be performing at school during the school day.
The workers participating in the work-to-rule campaign are members of the Canadian Union of Public Employees (CUPE); in a post on its website, the Ottawa-Carleton District School Board said it does not have any CUPE bargaining units. All English-language public schools in Ottawa will be open and all school activities will continue as regularly scheduled, the board said.
Outside the city, the Upper Canada District School Board's schools remain open but there will be no field trips, sporting events or after-school activities.
CUPE represents 55,000 custodians, clerical workers and early childhood educators across the province; those workers will stop working overtime and performing extra duties, in a bid to pressure the provincial government into making concessions in contract negotiations.
Education Minister Stephen Lecce says it's "deeply disappointing" that the talks were unfruitful. He says student safety is the government's priority during the work-to-rule campaign.
Contracts for Ontario's public school teachers and education workers expired Aug. 31, and the major unions are in various stages of bargaining.