HCC takes inaugural President's cup
By Jake Davies - West Carleton Online
CARP – It was two days of club rivalry curling in Carp last weekend, and the home team was able to win the inaugural President's Challenge Cup Sunday afternoon (Feb. 9).
Three rural curling clubs, Huntley, Almonte and Richmond, took part in the first President's Challenge Cup bringing 96 curlers to the Huntley Curling Club for a weekend of fun and friendly, interclub competition.
"The atmosphere has been great," Huntley club president Blake Sinclair told West Carleton Online Saturday afternoon (Feb. 8) after the first two draws of the bonspiel. "This was a fabulous event designed around having fun, building camaraderie with other curlers and developing pride in your own curling club."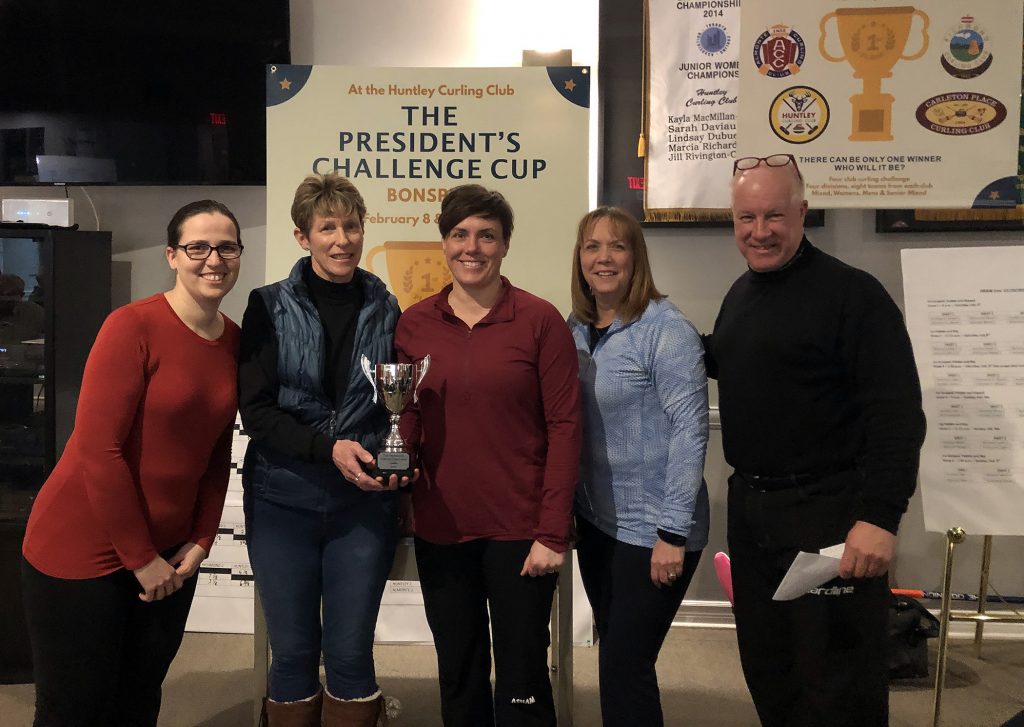 Each club sent eight teams in four divisions – men's, women's, co-ed and senior mixed – for a weekend battle. Points would be awarded to the winners of each division and the combined scores of all the teams would determine who would be the President's Challenge Cup winner.
The competition was friendly, but the competitors cared. Those who weren't playing in the draw, were on front row watching the games and keeping careful count.
"It's been a great day today, and it's going to be great tomorrow," Almonte Curling Club President Steve Conlon said Saturday. "The scores are pretty close. I think it's going to become a pretty special tournament."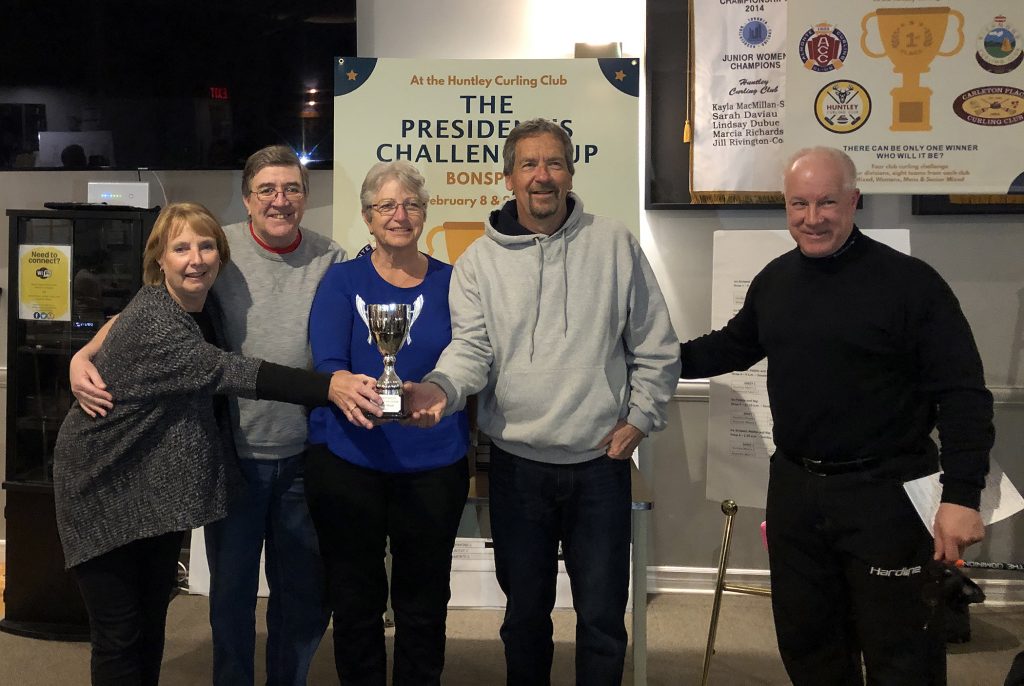 Sunday ended up becoming an important deciding factor in the race for the cup. In the end, the Huntley Curling Club ended up taking three of the four divisions – men's, co-ed and senior mixed and were able to be the first club ever to hoist the President's Challenge Cup.
"The HCC could not have asked for two better partners to join in on this inaugural bonspiel in both the Almonte and Richmond Curling Clubs," Sinclair said. "A good time was had by all and the intention and hope will be too turn this into an annual event next year."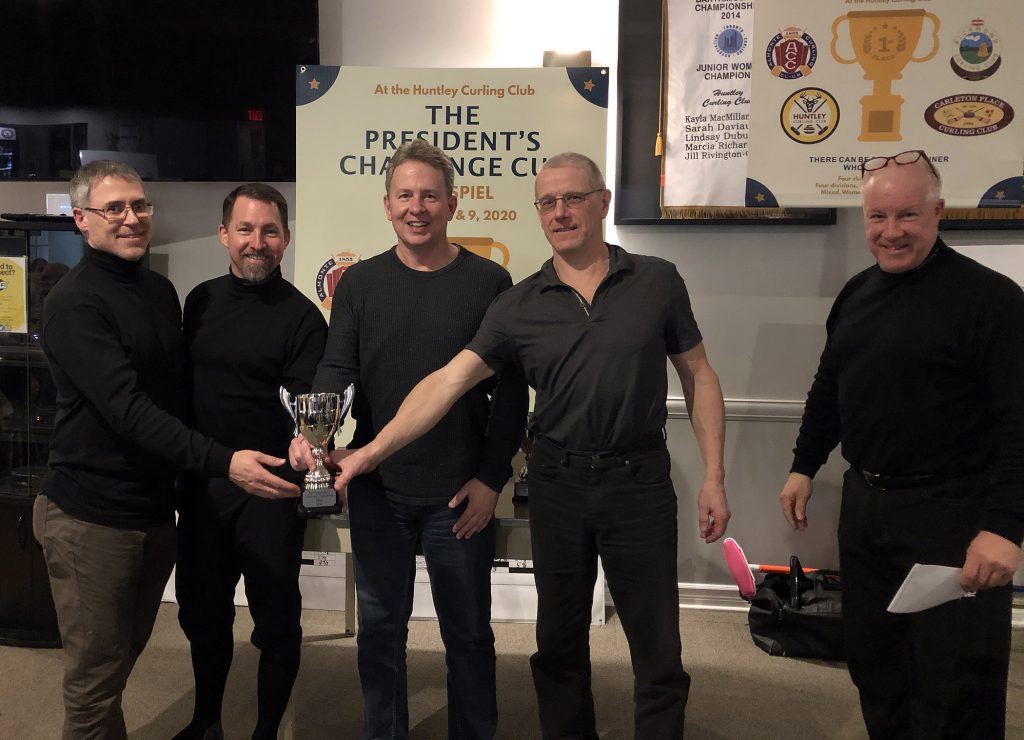 Sinclair says he expects the bonspiel to grow in the coming years. He said he heard interest from other local clubs like Arnprior and Manotick that would like to take part.
the Mixed Champions were the HCC team of Skip – Derek MacLean, Vice – Brigit Devitt, Second – Laurie Bentson and Lead – Bill Jory. There was no photo available for this team.
The Huntley Curling Club would like to say thank-you to the many sponsors who made this event possible including Ridge Rock Brewing Co, Arnprior Building Suppliers, Rivington Homes, Vance's Service Centre Ltd., Carp Fair, Colt's Plumbing, Landstorm Lanscaping, Sullivan Construction, Shouldice Mechanical, Carp Common's Retirement Village, Aecon Construction, Kanata Utilities, Tags Home & Property Maintenance, Rona (Arnprior) and Rivington-Howie Realty Broker. Your contributions were greatly appreciated.