HCA flexible with return of winter carnival
By Jake Davies - West Carleton Online
CARP – The Huntley Community Association's (HCA) revival of the winter carnival was short-lived as the global pandemic took hold just a few weeks following the successful re-launch in March 2020, putting an end to the feasibility of large, organized gatherings in the COVID-19 era.
While there have been a few exceptions, such as last fall's Carp Fair and a few small holiday events, for the most part, large community events have disappeared from the landscape. That includes last year's Carp Winter Carnival.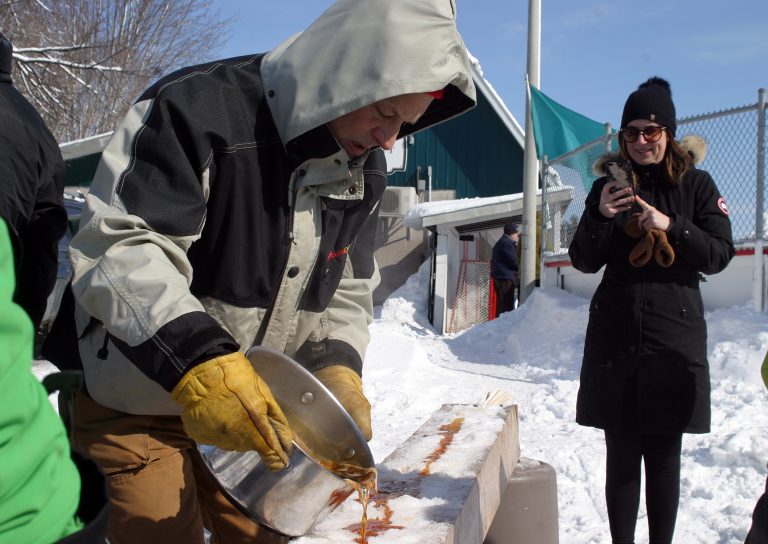 The 2020 version was a popular event, with hundreds of residents (getting accurate numbers was challenging as the carnival was made up of small events held all over the community) enjoying the many winter-based activities on a very chilly day – temperatures were close to -18 degrees Celsius.
"We were thrilled with the success of the carnival," HCA President Judy Makin told West Carleton Online shortly after the 2020 event. "We've had lots of positive feedback from attendees. Everyone apparently enjoyed a wonderful time. It was a lot of work to plan and organize so many activities in several locations, but it was totally worth all the effort to see so many smiles in return."
The HCA was heartbroken to cancel it in 2020 and conversely, is very excited to bring it back in 2022, COVID-19 regulations pending. If things go according to plan, the Carp Winter Carnival will expand to three days.
"The HCA is hoping to have a winter carnival this year, and we've set aside the weekend of Feb. 18 to 20," Makin shared in a statement to West Carleton Online. "Given the current COVID-19 restrictions, we have not finalized our plans yet, and we'll be waiting to see how the situation evolves over the next couple weeks. We should know early in February whether we can proceed safely or not. We will follow all public health guidelines regarding social distancing, masking, capacity limits for social gatherings, etc."
So, the HCA is tentatively planning for a weekend of winter fun held over the Family Day long weekend.
"Optimistically, we have some tentative plans for both indoor and outdoor activities," Makin said.
Tentative Carp Winter Carnival schedule
Friday evening:
Card games at the Mess Hall
Family skate at the Outdoor Rink (ODR)
Saturday:
Breakfast at Community Centre
Maple Syrup toffee at ODR
Outdoor hockey at ODR
Horse-drawn sleigh rides
Entertainment at Mess Hall – music, bar
Bon fire outside the Mess Hall
Sunday:
Snowshoeing and Cross-country skiing at the Riverwalk
Family skate at Arena
In true winter carnival fashion, the HCA will be selling buttons that will serve as admission to the carnival at all its event locations as well as provide a fun piece of memorabilia to keep.
"Our last carnival in 2020 was a resounding success, and we received tons of positive feedback," Makin said. "We feel the community really needs something fun to look forward to, and it will be wonderful if this can happen. We're optimistic that at least the outdoor activities can proceed. It will have to be a last-minute decision, however – go/ no go – and we will need many volunteers to make it happen. Nevertheless, if it's not at all possible, we will file our plans and bring them back next year."
If you are interested in volunteering or would like more information, you can contact the Huntley Community Association here.