Giacinto's bringing barbershop experience to Carp
By Jake Davies - West Carleton Online
CARP – It's a dream Andrew Papadopoli has been building long before coming to Carp roughly a year ago.
But now that he's here, Papadopoli believes he's found the perfect community to open the type of barbershop his grandfather used to run. Now he just needs a location.
Papadopoli is originally from Montreal but moved to the Carp area roughly a year ago. In Montreal, his grandfather Giacinto ran a barbershop which he opened in 1953.
Papadopoli says a conversation with a Carp-area businessman helped cement the idea in his mind that Carp is the perfect location.
"I was having a conversation with Greg, and he mentioned Carp could really used a barbershop," Papadopoli told West Carleton Online today (June 7). "I noticed there weren't any and I said, 'you know, Greg, that's a really good idea.' That really struck a chord with me because my grandfather was a barber. I thought why not bring the family business here?"
GIacinto, or Jack as his grandchildren knew him due to the difficulty they had pronouncing his name, was already the third generation of barbers in Papadopoli's family. Giacinto's dad and grandfather were both barbers in Italy.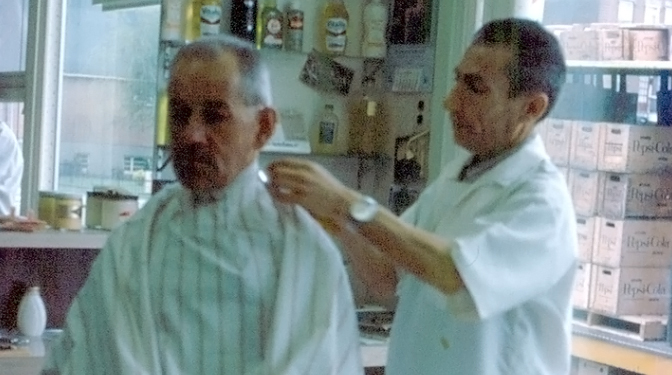 Giacinto was born in Ururi, a small village in the Campobasso province of Italy. Giacinto was drafted in to the Italian army in 1941. When he returned, he took up the family trade.
"You didn't go to school back then," Papadopoli said. "You learned the family trade. In fact, in his village there were too many barbers. There was a village full of them. That's one of the reasons he emigrated to Canada."
Giacinto grew his Montreal business to 80 customers per day at its peak.
In the 40 years the barbershop operated, the only new technology that would come through the doors was a colour television, an electric latherer and a shavette razor. Shaves were still done with a straight razor. Giacinto passed away in 2009.
"He became known as The Legend in his Montreal neighbourhood," Papadopoli said. "My father has been lugging around my grandfather's old barbershop chair, dreaming one day he would re-open the shop. My grandfather always wanted someone to carry on the tradition."
So, Papadopoli hopes to do just that in Carp. He's currently in the process of finding a place to install that barbershop chair.
While he works on that part of the project, Papadopoli has launched a line of beard care and barber supply products under the family name Giacinto's, which are already available.
Giacinto's has a full line of beard oil, balm and wash, full straight razor shaving kits as well as the blades themselves.
"All of our beard oils and balms use a premium blend of nine, 100 per cent natural carrier oils," Papadopoli said. "The scents and the quality bring you a bit of our family barbershop experience anywhere you go. All our beard care products are made in the USA and third party laboratory tested. They are good products. They're tested. I use them myself. I have got a lot of good feedback from the online beard community."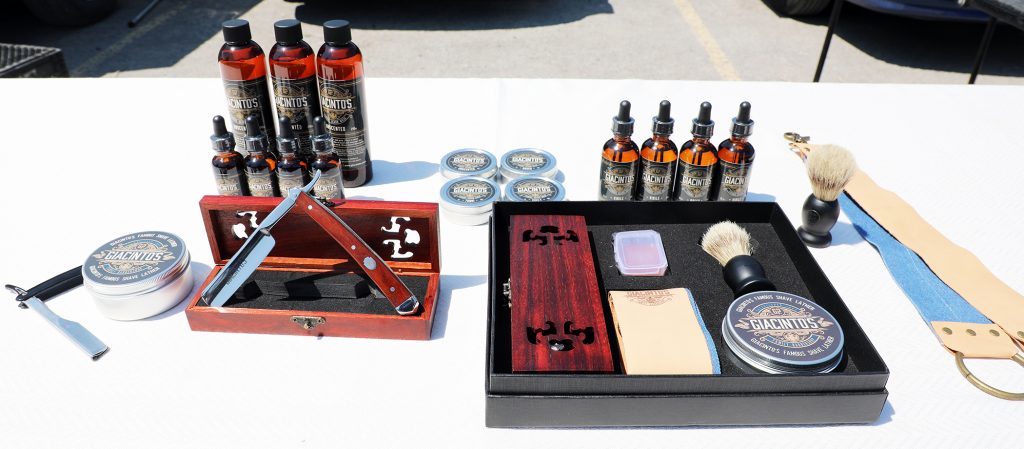 And while you can order them online here, West Carleton residents can see them up close and personal this Saturday (June 10) at the Huntley Community Association's (HCA) Carp Colossal Garage Sale at the W. Erskine Johnston Arena (3832 Carp Rd.). The Carp Colossal Garage Sale makes its return for the first time since COVID-19 and will be filled with community vendors from 8 a.m. to 1 p.m.
Following that, it's back to focusing on a location.
"I was going in to the products regardless," Papadopoli says of his line of beard care and shaving equipment. "That's basically what got the idea started. At first, I was hesitant to use my grandfather's name. But I wanted to capture that Montreal vibe, old fashioned way of the barbershop."
Before 2009, Papodopoli had never had his hair cut by anyone other than his grandfather.
"So, when he passed, I had to Google around the area," he said. "I was working in the tech sector of Montreal. When you went in to a barbershop there, they serve you an espresso, you get the hot towel, straight-blade shave, it was an experience plus they were really skilled. So that's my dream. I want it to be nostalgic and relevant to people of all ages. It's been an idea I've been developing for many years now. I think the best approach is to dive in to it. The old expression, no battle plan survives the enemy. When issues come up you deal with it. It's been helpful to take a step back, come up with a proper business plan and sit with it. Getting to know the people here and developing a proper place. Being inspired by other local businesses like the Ridge Rock Brewing Co. I've learned about how they turned that old building in to a bustling cornerstone. It's been a huge endeavour to find a suitable spot. The Carp Colossal Garage Sale will be a humble debut. The official debut will be when we unveil the storefront. Right now, we're kind of getting that brand out there and building that trust. It's an ongoing process but there is no substitute for going out there and meeting people."