Garlic Festival a hit again
By Jake Davies - West Carleton Online
CARP – The collective breath of the large crowds that took in the Carp Farmers' Market's 19th annual Garlic Festival provided smelly evidence the event was a hit.
It was a two-day extravaganza (Aug. 11, 12) celebrating the end of the garlic growing season with more than 116 local vendors showing off the fruit of their gardening efforts.
The market also hosted musicians, an international food court and cooking demos showcasing the spicy vegetable. There was garlic taste testing, braiding contests, garlic shots and more. It is considered the third largest garlic festival in North America.
Local Carp farmer Randy Maguire of Harvest Moon Orchard was one of the vendors sharing his garlic crop with shoppers.
"It was massive," Maquire told West Carleton Online between a brief respite Sunday morning (Aug. 12). "We haven't got too much left. We had great sales (Saturday). It's a great market here. What an atmosphere."
While best known for its apples, Maquire grows a variety of things on his working farm just a kilometre west of the market.
He said it was a hard-working growing season for this year's crop of garlic.
"For us it was pretty good – we had access to water," Maguire said. "I think for some, it was a little dry. We got the rain now but for garlic, it was a bit late."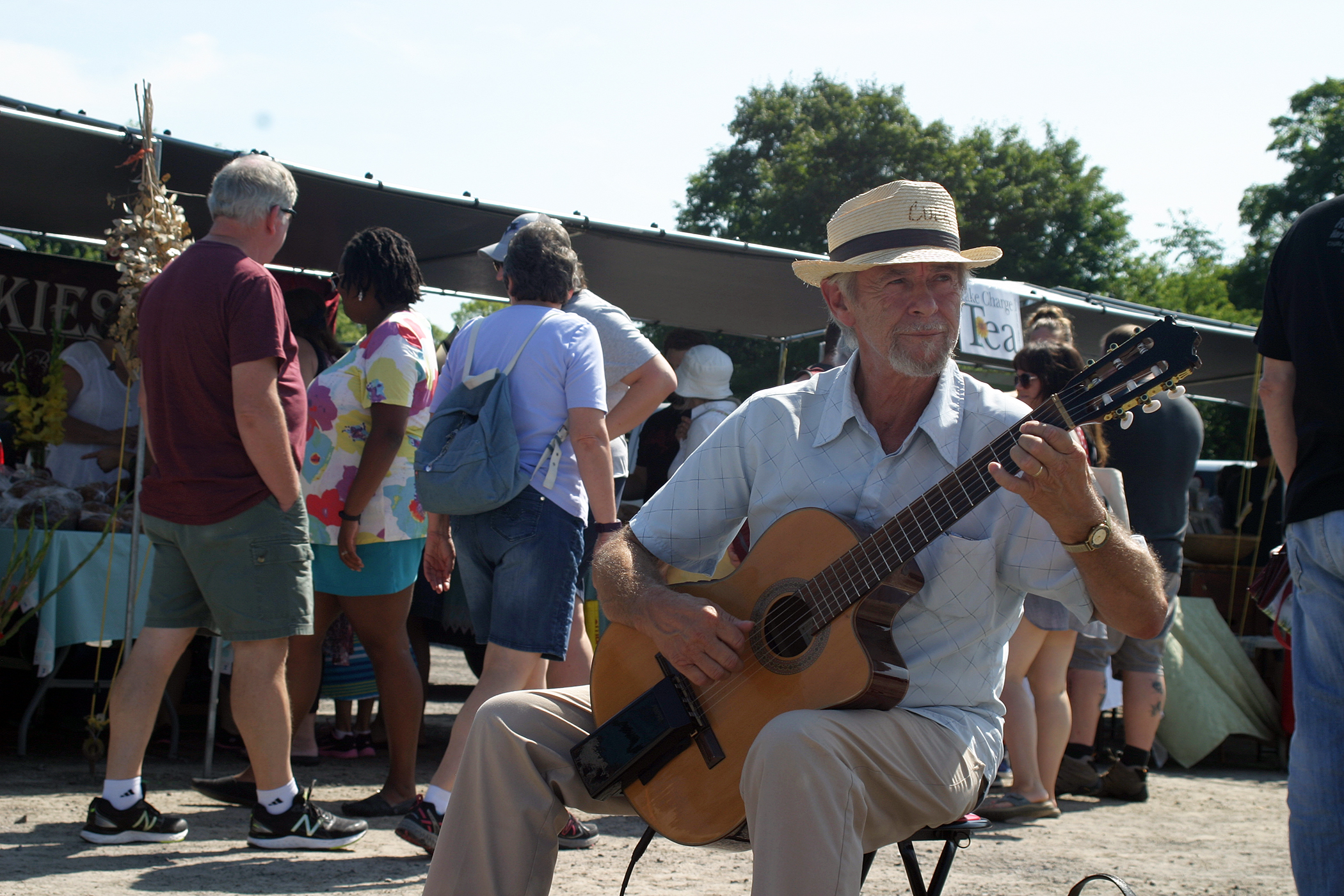 Harvest Moon Orchards is a regular vendor at the Carp Farmers' Market, only taking a few weeks in June off when Maguire has no produce ready for harvest.
Maguire has a few theories as to why the Carp Garlic Festival is so popular.
"I think it's the time of the year," he said. "I think a lot of people like to grow garlic in their own gardens. Some of them are coming here to buy garlic to plant at home."
As to Maguire's bread and butter, apples, while he had a few varieties for sale at his booth, the main harvest is still a couple of weeks away.
"It's going to be a good season," he said. "A couple of weeks ago I was a little concerned about the size, but then we got that major soaking. They're looking good now."