Exhibitors arrive at 160th Carp Fair
By Nonie Smart - West Carleton Online
(Editor's note: This story is brought to you by West Carleton Online's newest reporter Dunrobin's Nonie Smart. Smart has graciously volunteered to become our first reporter and we are thrilled to have her. While we are hoping she will write us an introductory story in the near future, we started by pushing her in to the deep end and sent her to the Carp Fair last night (Sept. 20) for a story on the exhibition set up.)
CARP – On the eve (Sept. 20) of the 160th Carp Fair, the midway sits in quiet anticipation of the next four days but the nearby exhibit hall is already a beehive of activity.
As of 6 p.m., a steady stream of homecraft and agriculture competition entries are arriving at the hall entrance – seems this year the exhibitors are as keen as ever. From baking to quilting, flower arranging to field crops, there is something for anyone who would like to participate. And, also for the public who will be allowed in the view the prize-worthy exhibits once judging has been completed this (Sept. 21) morning.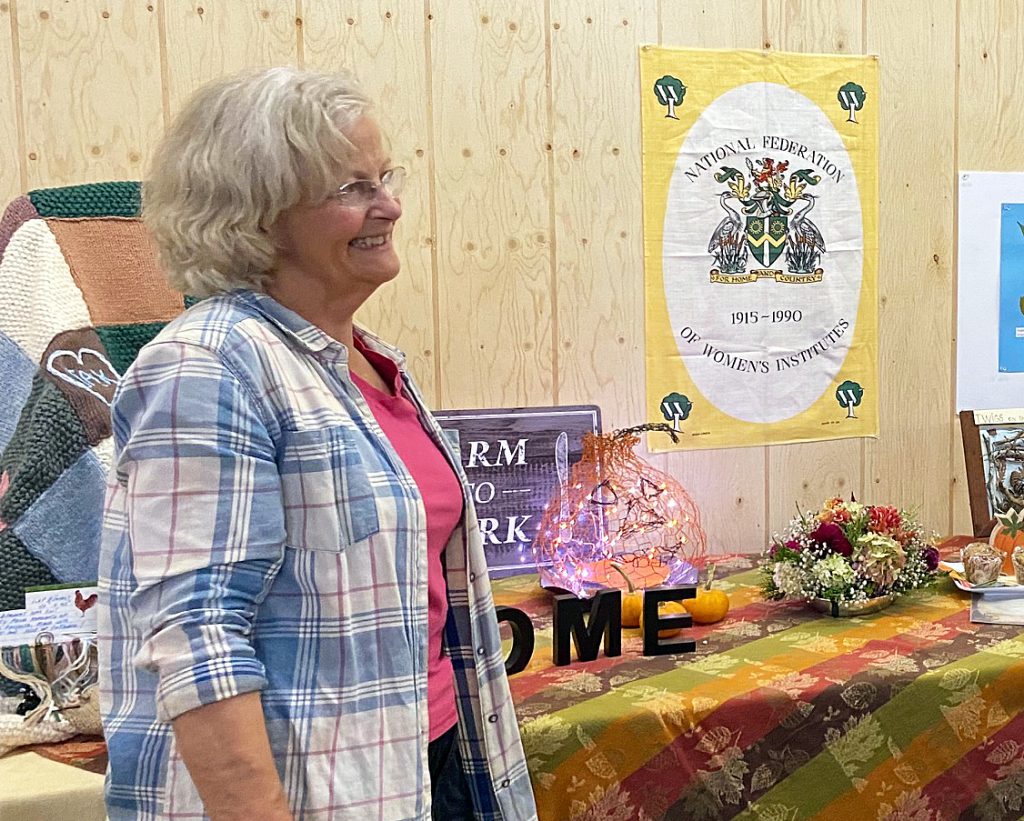 This year at the front entrance of the exhibit hall 2023 Homecraft President Kathy McCord and Carp Agricultural Society board member Bev Brodmann are busy keeping everyone on track ensuring the entries are all in order.
I had a chance to have a quick chat with these two and I asked them what the secret is to being a successful exhibitor.
McCord was quick to advise uniformity and consistency in the entry is something the judges will look for while Bev Brodmann piped up, it is also super important to "read the rules" as provided in the Carp Fair Prize Book. They both nodded at this most important advice.
Once processed, entrants are directed to deliver their entry to the proper section where they will hand over their exhibits. The Carp Fair board members and their dedicated volunteers are amazing as they make all of this work in the most fun way. While sharing the excitement of this evening they also keep things rolling along in the nicest possible way.
Of course, fair time is also all about connecting with friends and neighbours after a long busy summer. So I was delighted bump into my neighbor Beth McEwen, president of the Dunrobin and District Women's Institute (WI) who with some help was setting up their WI display. They are hoping a few other local Women's Institutes will also attend. Their set up was shaping up nicely so I'm looking forward to heading back tomorrow to enjoy the final display along their wall.
Across the way is the area for the fruit and vegetable exhibits. This is certainly a popular competition, and the shelves were filling up fast but I have to say the zucchinis definitely have a head start. They do have a way of taking over the garden.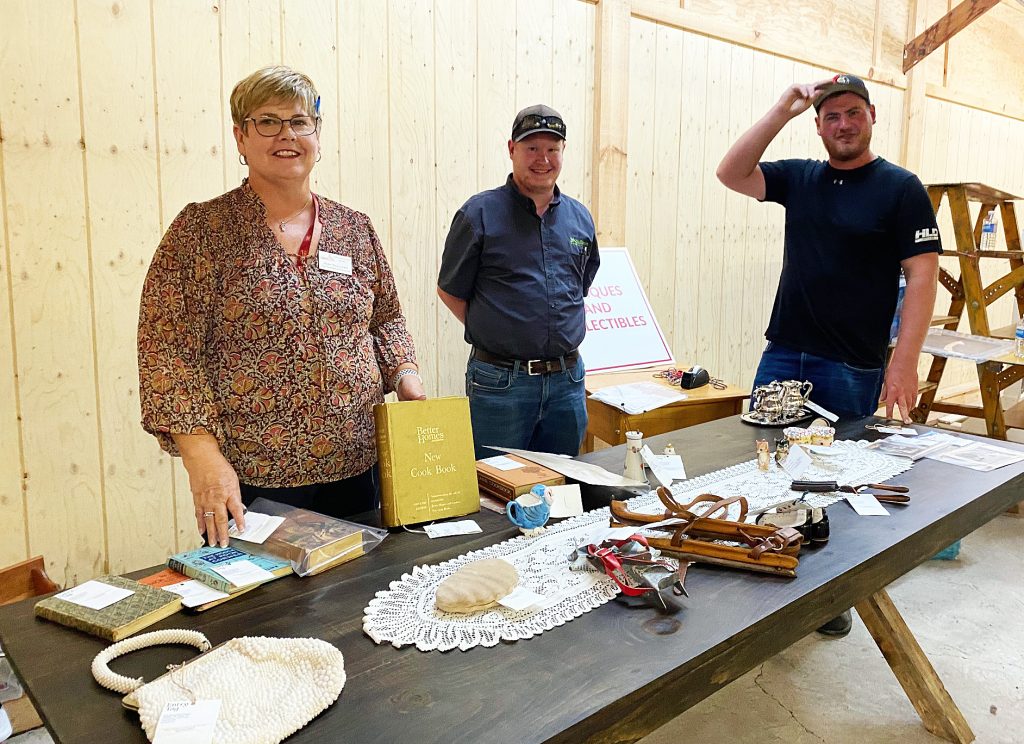 As I headed out of the exhibit hall, I noticed the antiques and collectables exhibit and I just couldn't pass by without checking it out. There I met Jean Sullivan and her boys, as she referred to them, who were in charge of this new section. Sullivan told me in this first year offer, they are expecting 87 entries. We all agreed, that's a great start. I had a sneak peek at a few of the early entries already on display and if you enjoy historical artifacts, you won't want to miss checking this out.
So take a moment to cruise the exhibits when you visit the fair this weekend, they won't disappoint. You'll be amazed at the skills, creativity and agricultural prowess of your West Carleton neighbours and maybe also you will be persuaded to join in the competition next year. If you think it's exciting to ride the midway or be a spectator, just wait until you submit your first exhibit.
Look for the 2024 Prize Book on www.carpfair.com, there is something in there for you.
The 160th Carp Fair officially kicks off today (Sept. 21) and runs until Sunday afternoon. To see the entire schedule of the 2023 Carp Fair, click here.