El-Chantiry: Ward 5 weekly news, June 29
The Councillor's Column
COVID-19 – LATEST NEWS
Ontario moving to Step 2 of reopening on June 30: Ontario will move into Step 2 of the Roadmap to Reopening on Wednesday, June 30 at 12:01am. The key highlights of Step 2 reopening are:
Outdoor social gatherings and organized public events for up to 25 people
Indoor social gatherings and organized public events for up to 5 people
Outdoor dining for up to 6 people per table
Essential and other select retail permitted at 50% capacity
Non-essential retail capacity at 25%
Stores in shopping malls open, with restrictions
Larger indoor religious services, rites, or ceremonies, including wedding services and funeral services at 25% capacity
Outdoor religious services, rites, or ceremonies, including wedding services and funeral services, capped at the number of people that can maintain a physical distance of two metres
Overnight camps
Personal care services where face coverings can be worn at all times at 25% capacity
Outdoor fitness classes are capped at the number of people who can maintain 3 metres of distance
Public libraries permitted at 25% capacity
Outdoor meeting and event spaces at 25% capacity
Outdoor amusement and water parks at 25% capacity
Outdoor sports games, leagues and events at 25% capacity
Outdoor cinemas, performing arts, live music events and attractions at 25% capacity
Outdoor horse racing and motor speedways at 25% capacity
Ontario will remain in Step 2 for about 21 days before moving to Step 3. Click here to review more detailed information on the Province's Roadmap to Reopen.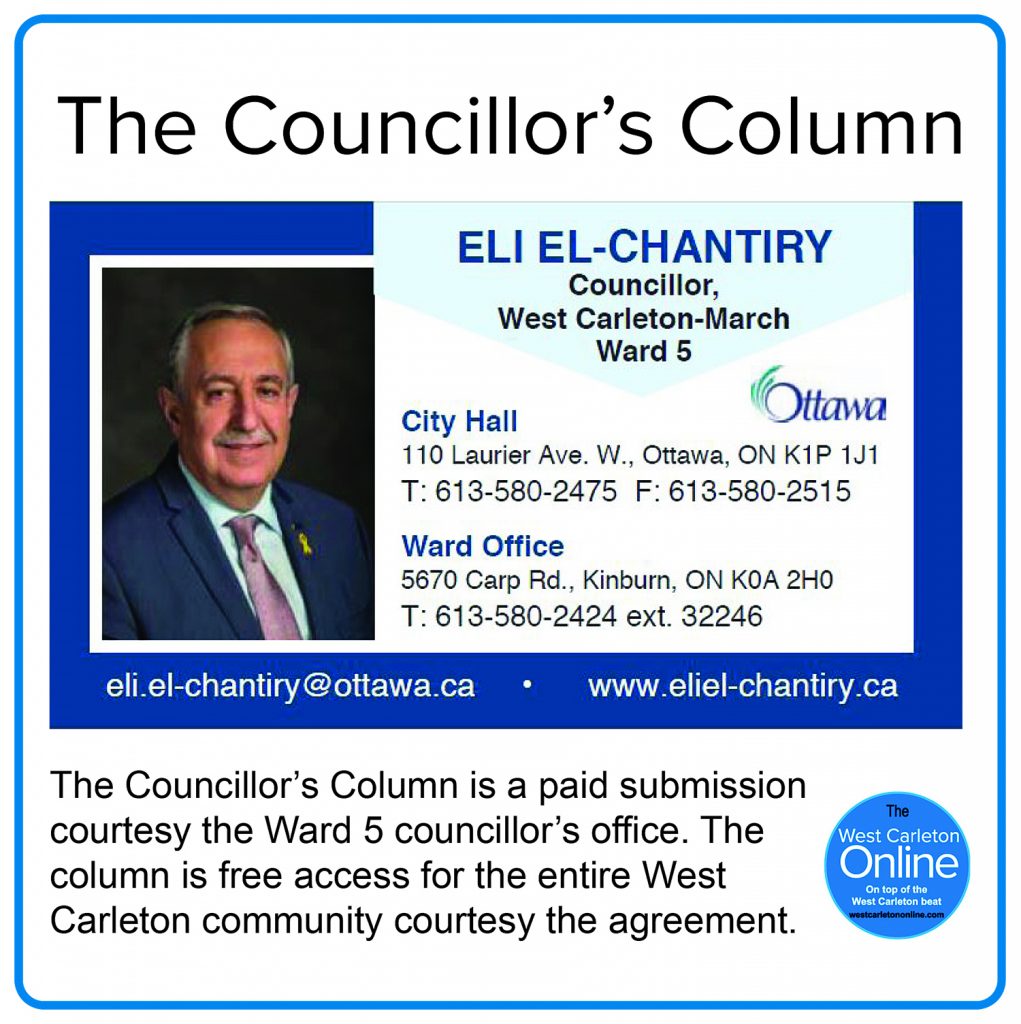 Accelerated second dose appointments for residents 18 and older: All residents who are 18 years and older and have received their first COVID-19 vaccine dose are now eligible to book an accelerated second dose appointment. Please note that if your first dose was an mRNA vaccine (Moderna or Pfizer), your second dose appointment must be at least 28 days after. Those who have received AstraZeneca as a first dose can book their second dose appointment at least eight weeks after their first.
Residents are reminded that they may receive a different second dose of mRNA (Moderna or Pfizer) vaccine than their first dose at community clinics. Interchanging vaccines is safe and effective. The priority is to receive two doses of a vaccine to complete the series and be fully protected as soon as possible.
To book a first or second dose appointment, visit Ontario.ca/bookvaccine to access the provincial booking system or call the provincial vaccine booking line at 1-833-943-3900 between 8am and 8pm, seven days a week. Residents may also be eligible for vaccination at a local pharmacy.
Pop-up clinic in Ward 5 a success: The COVID-19 vaccination pop-up clinic that took place at West Carleton High School on June 22 was a success. This clinic was to provide second dose vaccines to those residents who received their first dose via the Ward 5 pop-up clinic held in early April. The June 22 clinic vaccinated 304 Ward 5 residents. My sincere appreciation to City staff and Ottawa Public Health for organizing this clinic and running it very efficiently. A thank you as well to the staff at the high school who were very accommodating and helpful!
New vaccine wait list tool for same-day openings at community clinics: Residents can now use an online tool to book last-minute, same-day COVID-19 vaccinations at community clinics in Ottawa. The tool allows eligible residents to sign up daily for a COVID-19 vaccine wait list to receive a first or second dose appointment. As appointments open up, Ottawa Public Health contacts the resident by text, email or phone. All appointments are for unclaimed doses and could become available at any time of the day. You will be asked to arrive for your appointment by a particular time. You can choose to accept the appointment or not. The tool resets at 11:59pm daily, so interested residents should register after that time each day. The tool lets residents select their preferred area of the city. The clinics with last-minute openings each day may vary, depending on their vaccine availability. Residents can access the wait-list tool to register.
HAPPY CANADA DAY
I would like to wish everyone a Happy Canada Day! Please remember to celebrate responsibly and follow all COVID-19 regulations as set out by the Province of Ontario. Please also keep in mind the rules regarding fireworks. Vendors in Ottawa are currently selling fireworks for Canada Day. Keep in mind that fireworks may only be discharged on June 30, July 1 and July 2. Click here to learn more about setting off fireworks.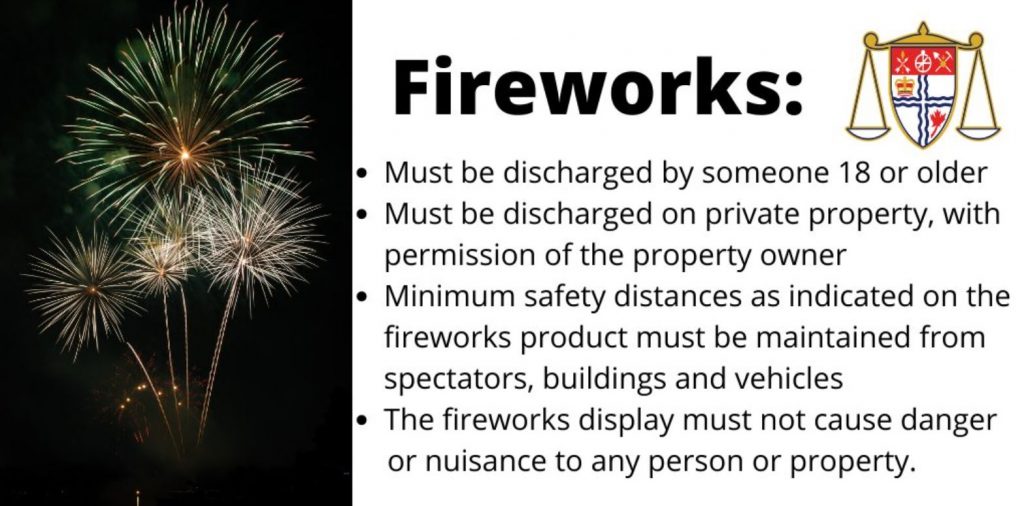 Please also note that there will be a number of schedule changes to City of Ottawa services for Canada Day, Thursday, July 1. Please go here to review the changes.
ST. GABRIEL'S CHURCH – BOTTLE DRIVE
St. Gabriel's will be holding several bottle drives until December. Please see the flyer below for details.
E-CARGO BIKE SURVEY
The Province of Ontario recently launched a pilot program to allow e-cargo bikes that weigh more than 55 kilograms on roadways if a municipality enacts a by-law to allow them to operate. E-cargo bikes can be used by residents to transport their children or to assist in transporting items such as groceries in an environmentally friendly way. They can equally be used by local businesses and package delivery services to deliver goods that will benefit our city by reducing the environmental footprint through removal of delivery trucks from the road and reducing parking issues in urban areas. The City of Ottawa's Traffic Services Department is looking for feedback from residents to gage their opinions on where e-cargo bikes can operate and park in our City. They launched an E-Cargo Bike Survey to understand Ottawa's interest in allowing E-Cargo bikes to be on Ottawa streets. If interested, please complete the survey and have your say.
OTTAWA HOSPITAL MASTER PLAN FOR THE CIVIC CAMPUS
The city will host a Zoom meeting on Tuesday, June 29 (that's this evening!) to present the Master Plan for The Ottawa Hospital's new Civic campus development and seek community feedback. The Ottawa Hospital plans to open its new Civic Campus in 2028 as one of the largest and most advanced hospitals in Canada. The facility will serve Ottawa, Eastern Ontario, Western Quebec and Nunavut.
The Master Plan outlines 10 phases. The first three phases involve preparing the site for the construction set to begin in Phase 4, which will start in 2024 and be completed in 2028. The Master Plan will go to the Planning Committee and Council for approval at the end of this summer. Once the Master Plan is approved, The Ottawa Hospital will submit individual site plan control applications for City review and approval.
The engagement session on Tuesday, June 29 will provide information about:
Site design and layout
Transportation and parking
Open and recreation spaces
Heritage-related site considerations
Cycling and pedestrian realms
LRT connectivity
You can provide feedback following the presentation and ask questions of City staff. Visit the plan's webpage on Engage Ottawa for more information and to access the Zoom meeting link (by scrolling down to the section titled public information session).
ARAC MEETING – JUNE 28
The city's Agriculture and Rural Affairs committee met on June 28 and approved changes to several City regulations that would enable farmers to diversify their businesses, permitting a range of small-scale commercial and industrial activities on agricultural properties. While the changes would continue to protect Ottawa's farms for agricultural use, they would encourage rural economic development by permitting farms to open small businesses such as retail shops, yoga classes, artist studios, bakeries, eco-tourism and repair businesses. The aim is to build on the pivotal role that rural Ottawa plays in the city's overall economic prosperity, growth and diversity. The revised permissions would fall under two categories:
Agriculture-related uses include those that support local farming operations directly. These would be limited to businesses that store farm products, like grain and farm machinery, for other farms.
On-farm diversified uses refer to those not directly related to farming, like restaurant or retail businesses. The revised policies would regulate the size of these uses rather than the specific use itself, to allow opportunity for new business ideas.
The City is developing a document to guide prospective applicants in the planning process, costs and business considerations for starting an on-farm diversified business. Interested residents can also find more information about how farmers might diversify their businesses at ottawa.ca/farmdiversified.
The committee also approved changes to several provisions of the City's Zoning By-law – most notably sections related to parking and secondary dwelling units. This is part of ongoing work to clean up the by-law and improve readability, making it easier to use. The changes approved today would halve the overall length of the affected by-law sections.
Recommendations from the June 28 ARAC meeting will rise to Council on Wednesday, July 7.
CITY COUNCIL MEETING – JUNE 23
Ottawa City Council met on June 23 and the following items were on the agenda:
City Council approved a plan for OC Transpo to convert its bus fleet to zero-emission buses. The City will enter into a loan agreement with the Canada Infrastructure Bank and will seek funding from Infrastructure Canada to gradually convert the bus fleet in a way that is affordable under the City's long-range financial plan for transit. All future bus purchases will be for zero-emission buses, provided they meet operational needs. If funding is secured, OC Transpo will purchase 74 40-foot battery-electric buses and charging infrastructure as part of the City's 2022 capital budget. The buses would be put into service in 2023, joining four zero-emission electric buses being put into service later this year. OC Transpo aims to phase in 450 zero-emission buses by 2027 and have a fully electric bus fleet by 2036.
Council approved an updated workplan for Children's Services for 2021 and 2022, revised to reflect the COVID-19 pandemic response and recovery. The pandemic has had significant impacts on Ottawa's child-care and early years sector, and the updated workplan will address pandemic recovery and response actions through 2022. A recent review of the City's 10 child-care centres determined that only one is not meeting the Council-approved mandate to serve families facing systemic challenges in parts of Ottawa where there are not enough child-care spaces to meet demand. Council directed staff to develop a plan to maintain and transition the francophone child-care services at the Centre éducatif Pinocchio, located between Lowertown and New Edinburgh, to a high needs area. Staff will work with a not-for-profit provider to maintain francophone child-care services at the Pinocchio location.
Council also approved renaming the Kanata Town Centre Pedestrian Bridge over Highway 417 the Marianne Wilkinson Bridge in honour of the former City Councillor. Wilkinson has dedicated nearly 50 years to municipal politics, serving as the first Mayor of Kanata and as a Councillor for Kanata North Ward. She was instrumental in getting the bridge built, helping connect North and South Kanata.
Council received a report from the Integrity Commissioner about an inquiry into the conduct of Barrhaven Ward Councillor Jan Harder.
The next regularly scheduled City Council meeting takes place Wednesday, July 7 at 10am.