El-Chantiry: Ward 5 weekly news, July 27
The Councillor's Column
COVID-19 – LATEST NEWS
STATE OF EMERGENCY LIFTED IN OTTAWA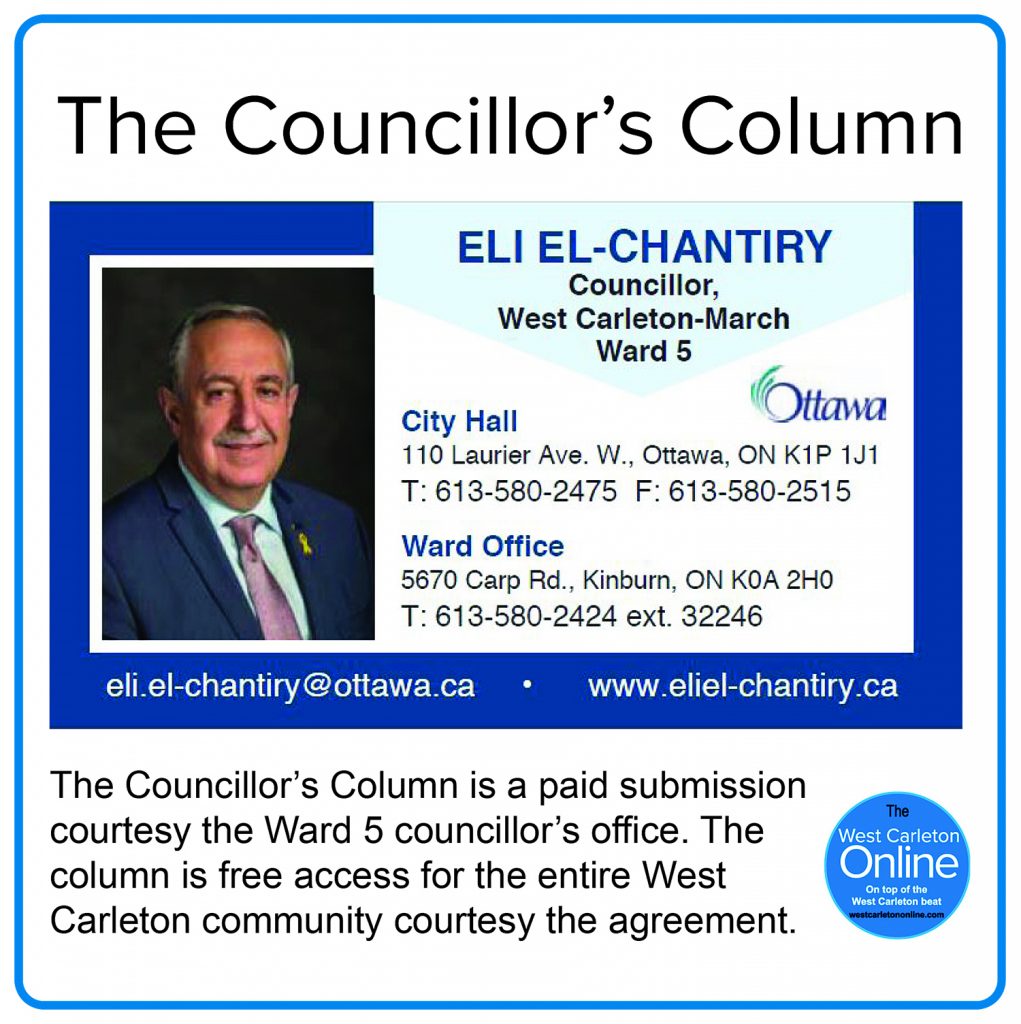 Mayor Jim Watson announced that the State of Emergency in Ottawa is now over. The State of Emergency was declared in response to the COVID-19 pandemic on March 25, 2020. The City will now move one level down in its emergency management to 'Activated Operations'.
While the City continues the activation of the Municipal Emergency Plan to manage the COVID-19 response, the powers afforded under the State of Emergency are no longer deemed necessary.
Despite taking a significant step towards the return of a healthy and open city, important public health measures remain in place. Check the Ottawa Public Health website and ottawa.ca for the latest guidelines.
CITY TO CONSOLIDATE VACCINATION CLINICS
Most Ottawa residents have now been vaccinated against COVID-19 – 83 per cent of residents over 18 years old have received their first dose, and 67 per cent are fully vaccinated with a second dose. Thousands more are booked to receive their vaccinations before August 15.
With fewer people still needing vaccine appointments, the City and Ottawa Public Health are now able to consolidate their community vaccination clinics.
Beginning Wednesday, July 21, clinics will be operating at five locations:
Eva James Memorial Community Centre – 65 Stonehaven Drive
Nepean Sportsplex – 1701 Woodroffe Avenue
Ottawa City Hall – 110 Laurier Avenue West
Queensway Carleton Hospital – 3045 Baseline Rd
Ruddy Family YMCA-YWCA – 265 Centrum Boulevard
Anyone with a future appointment at a previously available community clinic is encouraged to rebook now for an earlier date at the most convenient location. Efforts are also underway to reach out directly to these individuals.
COVID-19 & VACCINE UPDATES
Almost 1.4 million doses have been administered across our City
83 per cent of Ottawa residents 18 and over have received at least one dose and 69 per cent are fully vaccinated
Pop-up COVID-19 vaccine clinics are now open to anyone age 12 and up for a first or second dose. Expanding eligibility will help increase access to COVID-19 vaccines for anyone in Ottawa
The Province of Ontario is currently in Step 3 of its three-step plan to safely reopen the province
Visit the City's vaccine distribution page for more information on vaccines
REQUEST A MOBILE VACCINE TEAM
Ottawa Public Health is expanding the way that residents can access the COVID-19 vaccine.
Workplaces, community organizations, places of worship and other groups can now request a mobile vaccination team to administer first and second doses of the COVID-19 vaccine on-site, at their own location.
This program is intended to help reduce barriers for residents who have not yet received the vaccine by working with community leaders to provide comfortable, convenient and easily accessible options for vaccination. This is just one more initiative to help ensure that anyone 12 years of age and older in Ottawa who wants the COVID-19 vaccine can get vaccinated.
If you are a community organization, community leader, faith leader, or employer in Ottawa and have a group of people that may benefit from a mobile vaccination team coming to you, please reach out through the following ways:
WARD 5 NEWS
Carp Fair: 'The Best Little Fair in Canada' is now accepting applications for food and merchandise vendors for this years fair September 24, 25 and 26. Applications can be found on carpfair.ca – Deadline for applications is August 15th: http://carpfair.ca/vendors-food-concessions/
Drive-in Bingo: This Wednesday, July 28 is the last Drive-in Bingo of the season. Bingo starts at 7:00pm, gates open at 5:30pm. Please visit the Carp Fair website to review all of the information you'll need to know, including COVID-19 protocols, canteen details, changes with parking and the rules regarding participating in Bingo. Enjoy!
Do you have a local Ward 5 event you would like to promote? Email my office at ward5@ottawa.ca
WORLD DROWNING PREVENTION DAY
You may have seen awareness campaigns through social media for World Drowning Prevention Day. This global advocacy event is held annually on July 25 and serves as an opportunity to highlight the tragic and profound impact of drowning on families and communities and offer life-saving solutions to prevent it. An estimated 236,000 people drown every year, and drowning is among the ten leading causes of death for children and youth aged 1-24 years. More than 90% of drowning deaths occur in rivers, lakes, wells and domestic water storage vessels in low- and middle-income countries, with children and adolescents in rural areas disproportionately affected. Please stay safe and visit the World Health Organization for more information.
REFRAIN FROM FIREWORKS THIS LONG WEEKEND
With the upcoming long weekend, we wanted to remind residents of the Fireworks By-law (By-law No. 2003-237) in Ottawa. As per the By-law, the use of fireworks is only allowed on Victoria Day and Canada Day (and the day before and after those days). Please refrain from using fireworks this upcoming long weekend. Your neighbours (as well as pets and livestock) will thank you!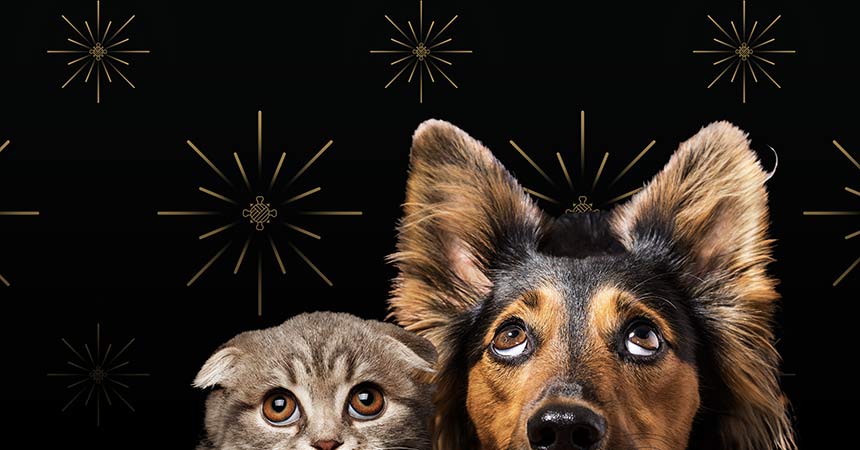 REVISED DRAFT NEW OFFICIAL PLAN RELEASED
The City has engaged over 100,000 residents through over 130 engagement activities during each phase of development for the New Official Plan. All feedback has been tracked and reviewed. After thorough consideration, City Planners have revised the draft New Official Plan to reflect some of the major themes and concerns.
In order to provide the most time for residents to review, sections of the revised New Official Plan will become available as they are finalized. Please be sure to check back over the coming weeks for additional material.
The documents below have been left in their track-change format. This is to allow readers to clearly see where changes have been made and make it easier to review the large volume of information.
The 21 one-pagers on key themes found in the New Official Plan have also been updated and can be found here.
The City will be hosting a Public Open House later this summer. Details are being confirmed and residents are encouraged to stay tuned to the Engage Ottawa for more information.
CITY COUNCIL MEETING – JULY 21
At the July 21 Council meeting, Council approved a set of directions that will see the City explore the renewal of Lansdowne Park, including options to address current challenges and help make it a year-round destination for all residents and visitors to enjoy.
City staff will investigate options to sustain and revitalize Lansdowne Park, such as how to address the site's aging infrastructure, stimulate public activity, improve amenities and take affordable housing into consideration. This will include examining the potential to replace the Civic Centre and North Side stands with new and modern structures.
The aim of the renewal is to attract five million visitors each year while ensuring the sustainability and long-term financial viability of Lansdowne Park's operations and the City's partnership with Ottawa Sports and Entertainment Group. Staff will conduct public engagement to find out what the public wants to see at an improved Lansdowne Park, and present a proposal to Council in the first quarter of 2022.
The City's draft budget for 2022 will be tabled at a special City Council meeting on Wednesday, November 3. Council approved directions and timelines to develop the draft budget, which will include an overall increase of no more than three per cent to the municipal tax rate. This would see the average urban homeowner pay an additional $119 per year, while the average rural homeowner would pay an additional $91 per year. The city-wide levy, which funds most City services, would increase by 2.6 per cent, while the transit levy would increase by 4.5 per cent, for an overall three-per-cent tax rate. Council will adopt the final budget on Wednesday, December 8.
Mayor Jim Watson announced the State of Emergency declared on March 25, 2020, in response to the COVID-19 pandemic, will formally end Thursday, July 22. The City will move one level down in its emergency management posture to Activated Operations. While this is a significant step towards the return of a healthy and open city, important public health measures will remain in place.
A new Integrated Orléans Community Improvement Plan will replace the St. Joseph Boulevard and Orléans community improvement plans. Council approved combining both into a single plan to reinvigorate properties, businesses and main streets, encourage the rehabilitation of lands and buildings and stimulate new growth opportunities, including those stemming from Stage 2 LRT.
Council received an independent report from external consultant KPMG. Their review assessed the Stage 2 LRT procurement process against the industry's best practices, including from other jurisdictions, and found that the City's established procurement process was aligned with best practices. The report also presents recommended procurement options for LRT Stage 3 and best practices for governance of large-scale procurements.
Council approved the appointment of Stittsville Ward Councillor Glen Gower and Rideau-Goulbourn Ward Councillor Scott Moffatt as co-Chairs of the Planning Committee. The two co-Chairs will share the responsibilities of the Chair's position. Capital Ward Councillor Shawn Menard will also join the Committee as a new member.