El-Chantiry: Ward 5 bi-weekly news for May 24
The Councillor's Column
City of Ottawa Storm Response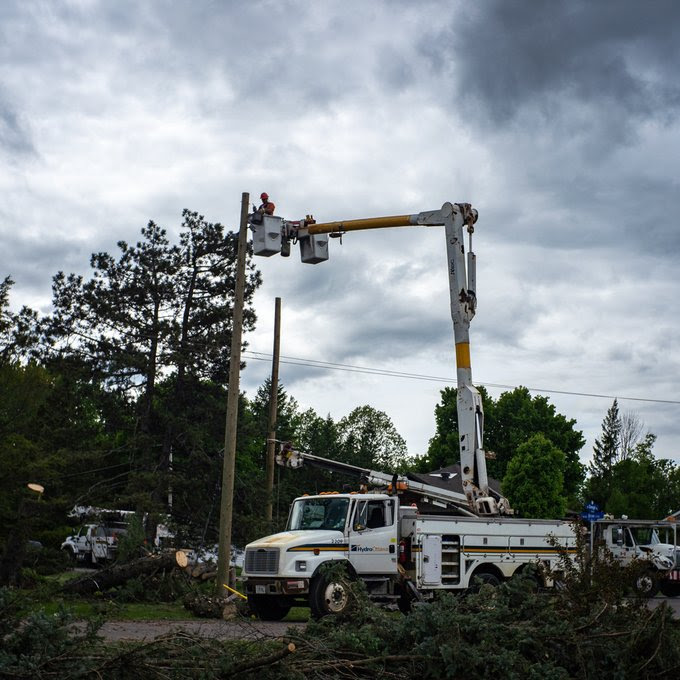 A big thank you to our volunteer firefighters who, in the aftermath of the storm on Saturday, May 21, were immediately out conducting wellness checks in the community.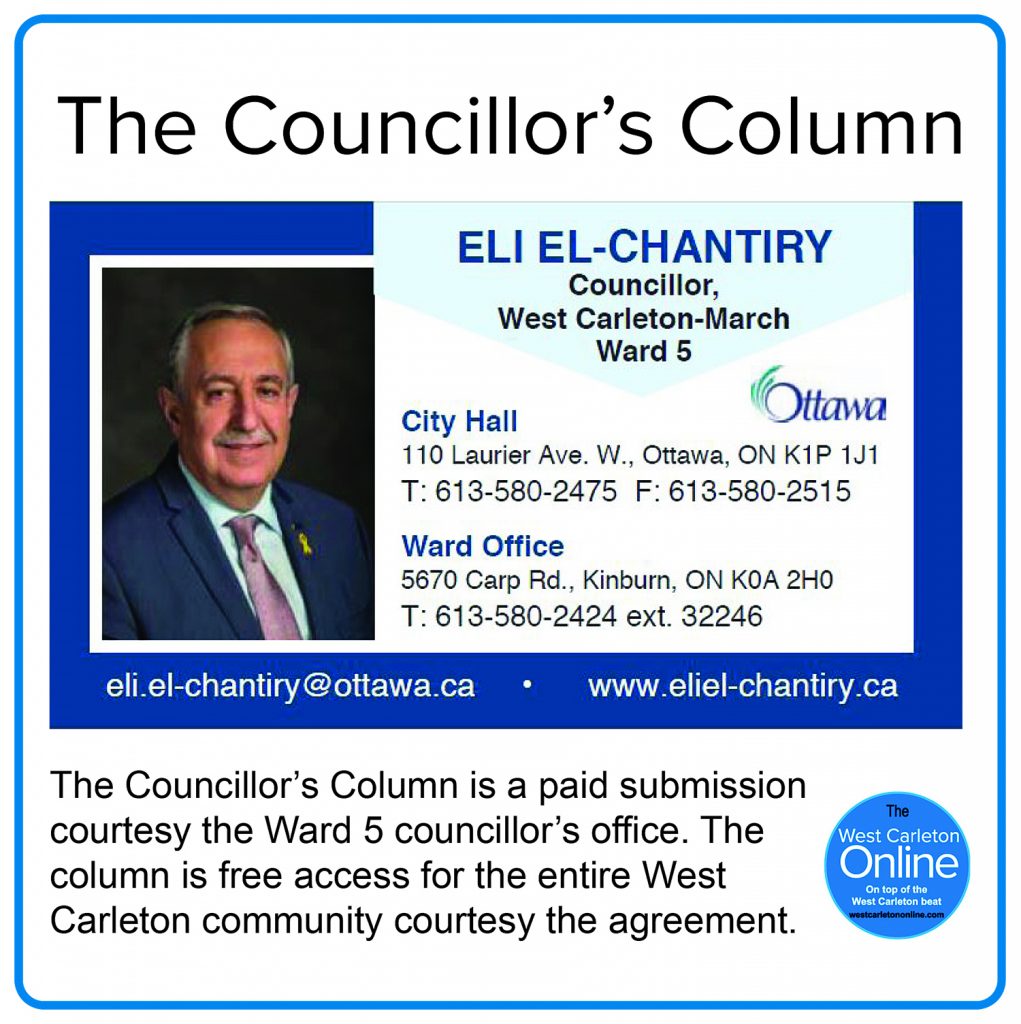 Thank you to the many Ward 5 residents who have been pitching in. Neighbours have been helping neighbours, making an incredible difference in the lives of others. When I was touring Ward 5 neighbourhoods Saturday evening and Sunday, I witnessed first hand our community pulling together as we usually do.
City crews and emergency services continue to assist impacted communities. Please be patient. This severe weather event has caused unprecedented wide-scale damage, power outages and service disruptions across Ottawa. The City remains in activated operations for this incident.
Operations continue citywide to re-open roadways and restore traffic infrastructure. For safety, the City asks that residents please stay off the roads if possible so that crews can focus on restoring our road network, including bringing power to signalized intersections and removing downed trees and power lines from roadways.
You can assist by sharing official updates from the City of Ottawa with those residents who continue to be without power and/or internet and who do not have access to working and/or reliable communication channels.
Power Restoration
Hydro Ottawa and Hydro One continue to report widespread power outages and believe it will be a multi-day outage for some of their customers. Crews continue to assess and respond to unsafe conditions and restore service on a priority basis focusing on restoring critical customers like hospitals/emergency services and outages affecting large neighbourhoods.
Hydro Ottawa – Power Outage Advisory
All available Hydro Ottawa employees, external contractors, and other Ontario and out-of-province utilities have been called in to assist with restoration efforts. These reinforcement crews are coming from as far away as the Greater Toronto Area, Kingston and New Brunswick.
Hydro Ottawa is also working to resolve issues with its outage map.
Hydro One – Power Restoration Update
Crews have restored power to more than 479,000 customers, as of May 24, and while they're making progress, there are still extensive repairs to make. With more than 1,400 broken poles and 1,000 km of lines down, bringing power back is a significant undertaking. Updates: http://ow.ly/pzrB50JgMpG
All available crews and neighbouring utility service providers are working to restore power to Hydro One customers. Crews from the United States have also arrived to provide assistance.
Ottawa Police Service – Storm Damage and Updates
The Ottawa Police Service is maintaining enhanced operations in the most storm-affected areas of the City.
Uniformed patrols have been increased in most affected areas.
Officers are aware that some individuals are without cellphones/communications so they are directly engaging with people to understand if they need help.
Reminder: Stay off the roads if possible. Drive safely. Treat non-functional traffic lights as four-way stops.

City of Ottawa – Storm Response Updates
W. Erskine Johnston Arena in Carp is open 10 am to 10 pm for charging phones, washrooms, showers, bottled water and access to potable water.
Organic waste drop-off locations & Curbside Pickup of Tree Debris
Residents are asked to place branches and tree debris at the front of their property for collection. Collection operations are expected to take several weeks.
Emergency food aid for storm-impacted residents
If you were affected by the power outage and are in need of financial help, you may complete an application for emergency assistance for loss of food and in exceptional circumstances for help with medication, medical supplies or personal care. Applications for emergency assistance are completed online or over the phone.
Or call 3-1-1, select 1 for English or 2 for French and 4 for Social Services
City staff will complete an assessment to see if you qualify
If you are already in receipt of Ontario Works, please call your case worker directly
You can also call 2-1-1 for a list of emergency food services
In the immediate aftermath of the storm, we ask that you stay off the roads as much as possible. Expect delays and possibly detours as fallen trees and debris are blocking some roads. By minimizing travel, you help keep the roads clear for emergency vehicles. For the latest information visit octranspo.com/alerts, call 613-560-5000 or follow OC Transpo's Twitter account.
The City's 3-1-1 call centre is experiencing very high call volume. Ottawa residents are asked to remain patient as workers respond to calls on a priority basis.
Stay Safe – Steps to follow if you are without power
Ottawa Public Health
Ottawa Public Health, the City of Ottawa, and community partners want to keep residents healthy and safe as we recover from the effects of the severe thunderstorm. Residents can find information on mental health resources, food safety during a power outage and protecting their health during the clean-up at OttawaPublicHealth.ca/SevereThunderstorm.
For information about private well water safety after an emergency, residents can visit Be Well Aware – Ensure your well water is safe during and after emergencies

Ottawa Public Library
For the latest on the Ottawa Public Library branches that remain open post-storm, please click here.
Western Ottawa Community Resource Centre
The Western Ottawa Community Resource Centre is open to support you! The Centre has internet and power. WOCRC recognizes that support may be needed closer to home and can support within the community if needed.
In addition, the Centre's walk-in crisis support is open. Community residents can call or go in for support.
Monday: 8:30 a.m. to 12:00 p.m.Tuesday: 1 p.m. to 4:30 p.m.Wednesday: 12 p.m. to 7 p.m.Thursday: 1 p.m. to 4:30 p.m.Friday: 1 p.m. to 4:30 p.m.
Main Location: 2 MacNeil Court, Kanata, Ont. K2L 4H7
Phone: 613-591-3686
Website: wocrc.ca
Email: info@wocrc.ca