Morning fire destroys Woodlawn home
By Jake Davies - West Carleton Online
WOODLAWN – An early Monday (Sept. 30) morning fire has destroyed a home and killed a pet.
Ottawa Fire Services (OFS) received a call at 7:26 a.m. this morning reporting "flames visible from the house," and an on-scene volunteer firefighter immediately declared a working fire.
Despite the early action, firefighters were unable to save the home at 3783 Woodkilton Rd. West Carleton Online arrived on scene at 9:45 a.m. and was able to speak to District 6 Chief Bill Bell.
"When we arrived, the house was fully involved we had a firefighter go direct to scene," Bell said. "He tried to get the dog out of the house, but he wasn't successful, so the family has lost a dog. No other injuries to residents or firefighters at this time (9:53 a.m.)."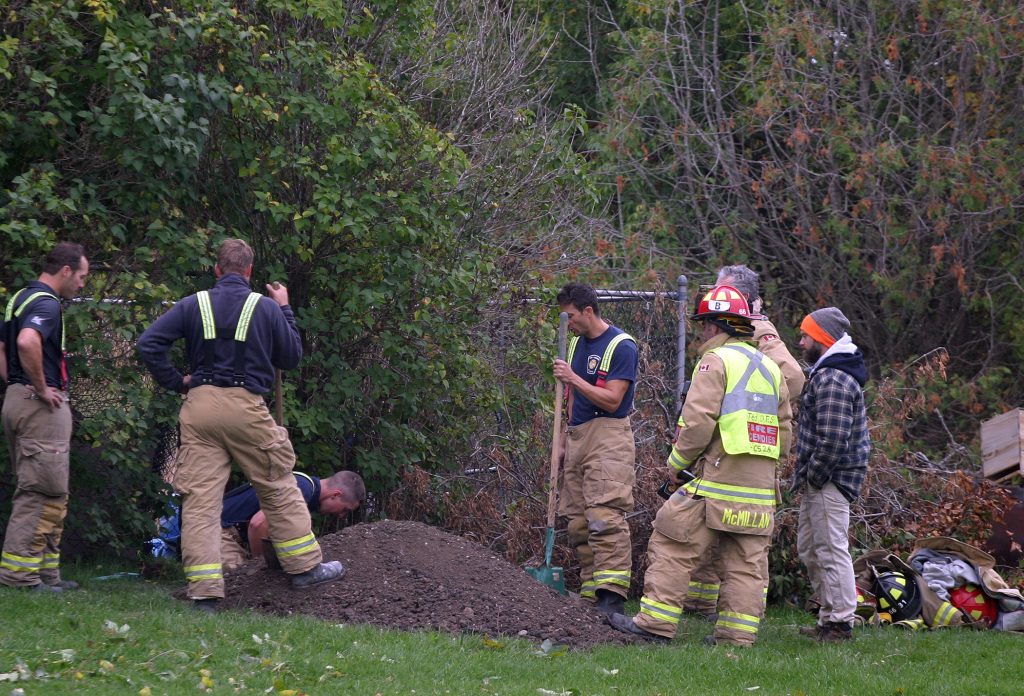 Bell said initially 45 firefighters arrived on scene from Kinburn, Fitzroy Harbour, Dunrobin and Carp – "all over West Carleton," with the call initially going to Station 66.
Because of the location of the fire, firefighters had to transport water to the blaze. An on-scene firefighter said the closest dry hydrant was in MacLaren's Landing.
When firefighters and equipment arrived on scene, they were unable to enter the home.
"It was a defensive attack, in other words we could not go in due to the flames and heavy smoke," Bell said. "We were able to stabilize the scene relatively quickly and we protected some out-buildings and right now the investigator is on scene and the cause is indeterminate at this point."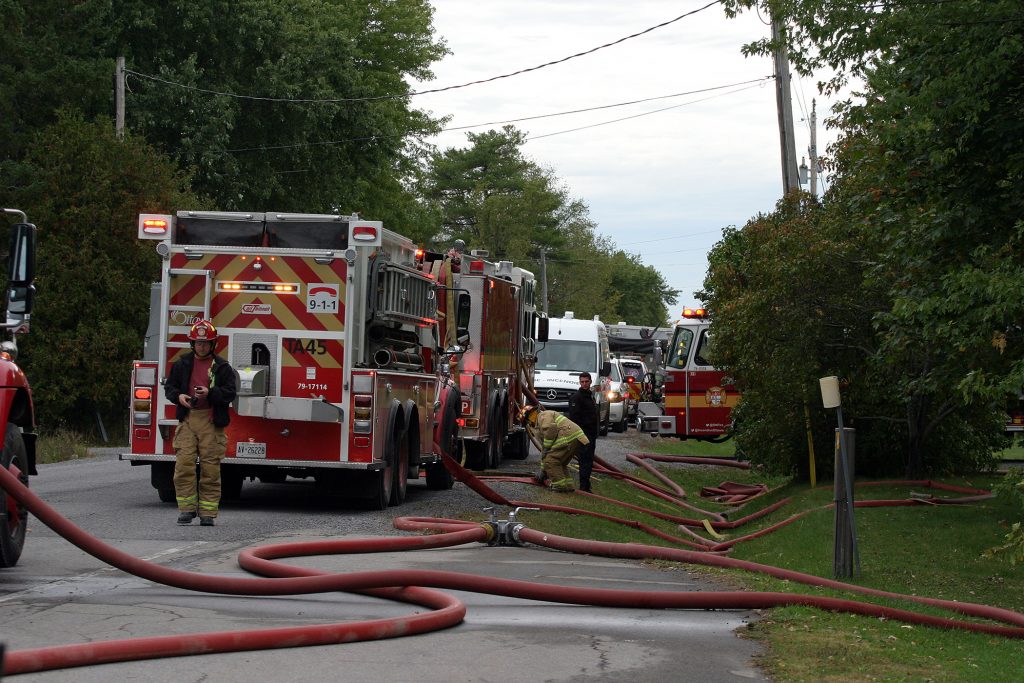 The OFS reminds you to call 911 as soon as it is safe to do so.
"Remember, you are our eyes and ears to the emergency," OFS public information officer Jen McNeely released in a statement. "Our dispatch staff will ask questions to help best locate the incident and assess the conditions surrounding the emergency. We encourage you to remain calm, answer the Dispatcher's questions and to stay on the line until advised to hang up."
Be safe when Ottawa Fire Services crews are operating in your area. Best practice is to remain off the roads and at a safe distance from the fire scene or in your home.
If you can safely evacuate please close all doors behind you to prevent the spread of smoke and fire. Oxygen fuels fires so closing doors can help stop its growth. Also, closed doors offer additional protection from smoke or heat damage.