Dunrobin Distillery back in booze business
By Jake Davies - West Carleton Online
DUNROBIN – Dunrobin Distilleries, a small alcohol producer operated on an organic farm in West Carleton, is back in the booze business with its new online shop.
The distillery known for its top shelf vodka, Canadian whisky and gin, took a business side turn at the outset of the global COVID-19 pandemic last March. The company pivoted to producing hand sanitizer, to fill a huge need in the market, and the planet's humans' efforts to fight the spread of the deadly coronavirus.
They had such huge success, Dunrobin Distilleries was honoured at the Best Ottawa Business Awards last November with the Social Entrepreneurship in 2020 award.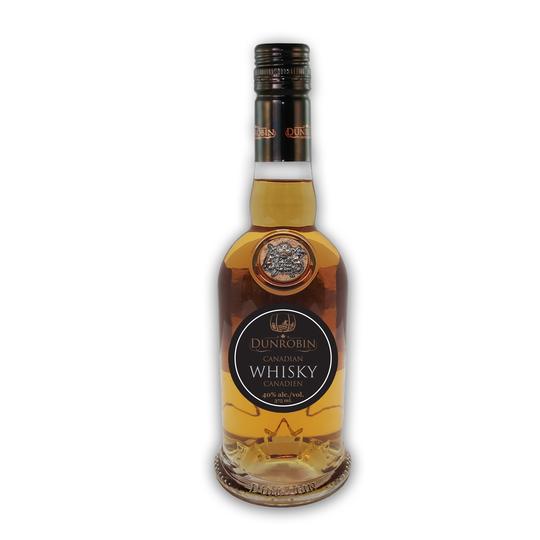 The award was in recognition of the local brewery and local distillery's partnership with Beau's All Natural Brewing Co. struck up to produce much needed hand sanitizer for front-line efforts fighting the spread of COVID-19 in Ottawa and surrounding communities.
"COVID hit so quickly and the demand was so immediate," Dunrobin Distilleries' Adrian Spitzer, who founded the business with Mark Watson, told Business Development Canada in a recent interview. "We decided to approach Beau's and see if it made sense to take the alcohol out of the beer that was stacking up in their warehouse, because all the bars and restaurants had closed, and turn it into hand sanitizer."
Dunrobin and Beau's worked together to increase production to 20,000 litres weekly, up from the 4,000 litres Dunrobin was producing weekly on its own. With the addition of Green Beaver on the sales and packaging side, the company leaders hoped to meet a larger portion of the overall demand.
Beau's x Dunrobin hand sanitizer is available in lavender and unscented, for both personal (250 ml) and industrial (4L) use. All sales support the continued donation to hospitals and not-for-profits in our local communities.
In addition to supplying essential businesses over the past 10 months, Beau's and Dunrobin donated the hand sanitizer to more than 25 hospitals and not-for-profits serving the most vulnerable in our communities.
"The path to manufacturing, packaging and selling hand sanitizer required a lot of creative problem-solving, as neither Beau's nor Dunrobin had produced it before the COVID-19 crisis," the distillery released in a statement. "Dunrobin Distilleries supplied a still for installation in the Beau's brewing facility in Vankleek Hill. Dunrobin had purchased the equipment for future use in a new facility in Stittsville. On Beau's end, the building had the electrical requirements and space to accommodate the still. The installation at Beau's allowed the production of hand sanitizer to begin right away. The hand sanitizer produced by Beau's and Dunrobin is of a very high quality, and the innovative thinking has allowed both Beau's and Dunrobin to create a new revenue stream at a time when Eastern Ontario's economy has been deeply affected by COVID."
Now that Dunrobin Distilleries has found some time to get back to work on its original business plan, the company has now launched its online store. West Carleton and the world can now get its hands on top-shelf alcohol from the local business.
"We're excited to announce our online store is now open for business and we wanted you to be the first to know," Dunrobin Distilleries released in a statement yesterday (Jan. 11). "You can now purchase bottles of our inaugural Artisanal line of spirits and we also have some beautiful gift boxes available that include our bitters and imported glasses from Scotland."
If you would like to visit the Dunrobin Distilleries online store, click here.