Dr. Etches: 'The pandemic is not over'
Special to WC Online
OTTAWA – The City of Ottawa's chief medical officer of health Dr. Vera Etches says COVID-19 levels are rising fast in the city and "the pandemic is not over."
Etches released a special statement today referring to the evidence of a fast increase in COVID-19 spread in the city while advising residents to remain vigilant in the ongoing threat of the pandemic.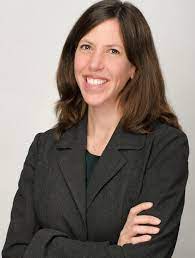 "We continue to see evidence that the level of COVID-19 in Ottawa is rising," Etches said. "The COVID-19 wastewater viral signal is very high and increasing, as is Ottawa's test per cent positivity."
Hospitalizations and outbreaks are currently stable.
"Hhowever we know these are lagging indicators and wastewater levels can provide an early signal of trends to follow," Etches said.
Today, Ottawa Public Health posted a snapshot of the trends reported in Ottawa.
"The pandemic is not over, and we are currently experiencing another resurgence," Etches said. "Ottawa Public Health (OPH) has informed the office of Ontario's Chief Medical Officer of Health of the concerning levels of COVID-19 in Ottawa and the province is carefully monitoring the impact on health system capacity."
OPH is also reaching out directly to people older than 50 who could benefit from another vaccine dose.
"We highly recommend Ottawa residents to get vaccinated with all the doses of the COVID-19 vaccine you are eligible for as soon as possible," Etches said. "Compared to two doses, a third dose provides stronger protection against hospitalization, as well as symptomatic infection. For some at higher risk, a fourth dose is needed."
Visit the website regularly for the latest information on vaccine eligibility and to stay up to date.
"We also highly recommend individuals to continue wearing a mask indoors especially when physical distancing may not be possible or proves to be challenging in crowded areas," Etches said.
If you become unwell or have any symptoms, stay home. Do not attend work or go to school when you are sick, and have a plan in the event you or someone in your household needs to isolate.
Some people experiencing symptoms of COVID-19, feeling increasingly unwell or suspect they have COVID-19 may be eligible for clinical assessment and antiviral treatment. Visit the Province of Ontario's website or speak to your primary care provider for more information about COVID-19 antiviral treatment.
"We will continue to monitor these indicators and keep you informed," Etches said. "Visit our website often and follow us on Facebook, Twitter and Instagram."