Dr. Etches talks current, future COVID-19 strategy
By Jake Davies - West Carleton Online
OTTAWA – At City Hall, municipal politicians were looking ahead to the next stage while still in the fight against COVID-19 today (April 22).
It was the third conference call city council meeting in a row as politicians planned the current attack and planned ahead for the municipal pandemic strategy.
"Things are evolving at an incredible pace," Protective Services chair Coun. Keith Egli said.
Ottawa Public Health (OPH) chief medical officer Dr. Vera Etches gave council an in-depth update.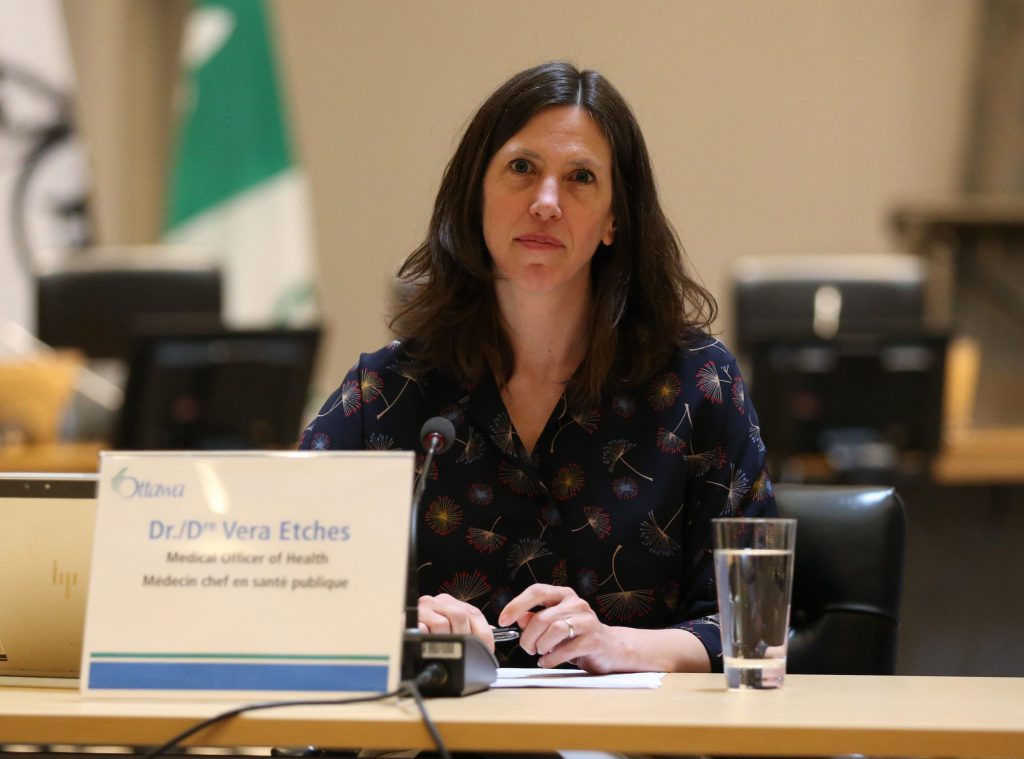 She told council as they sit, there are 899 confirmed cases in the city. The city now had the capacity to do more than 1,000 tests daily.
"This comes along with the ability to prioritize more groups," Etches said. "If you are one of the priority groups, present yourself for testing."
Etches added the priority group list had been updated and you can check it here.
OPH is now seeing some positive signs too.
"The good news is we see the hospital visits are starting to stabilize," Etches said. "To the eye, it looks like there is some decline. The statistics don't present that though yet."
Of the 25 deaths in the city, 16 are related to long-term care facilities. Etches said 30 per cent of facilities had outbreaks with four outbreaks now resolved.
"I want to commend the teams at the long-term care homes," Etches said. "They're working hard. This is a big undertaking."
While Etches feels the peak may be barely behind us, now is not the time to relax.
"Physical distancing is still critical to maintain," she said. "We need time to plan very carefully how to relax some of the restrictions, but now is not the time. Most of the population still has not caught COVID-19. Most of the population is not immune."
Etches believes next steps should involve the testing of people who may have developed antibodies.
"If you have antibodies you are likely immune," she said. "It's assumed, we don't know for sure, or for how long."
Etches says the current plant is to "ideally keep increasing capacity."
But the community has to continue to work as well.
"To keep transmissions low, we must continue to do some form of physical distancing," Etches said.
Etches believes certain criteria must be met before relaxing restrictions.
She says transmission must be under control; the health care system must be able to test; hot zones such as long-term care facilities must get under control; schools and places where groups meet must have a plan ready; there must be a stop to new cases being imported; and the community needs to be engaged.
"They must understand collectively what precautions need to be taken and how we will live under a new normal," Etches said.