CRCBIA faces challenges, opportunities
CARP – The Carp Road Corridor Business Improvement Area (CRCBIA) is West Carleton's most important economic engine.
More than 300 businesses, many in manufacturing and light industry, make up an area that has more private businesses, has more employees and generates more revenue than any other area in West Carleton. By far. It is Ottawa's largest light industry business park.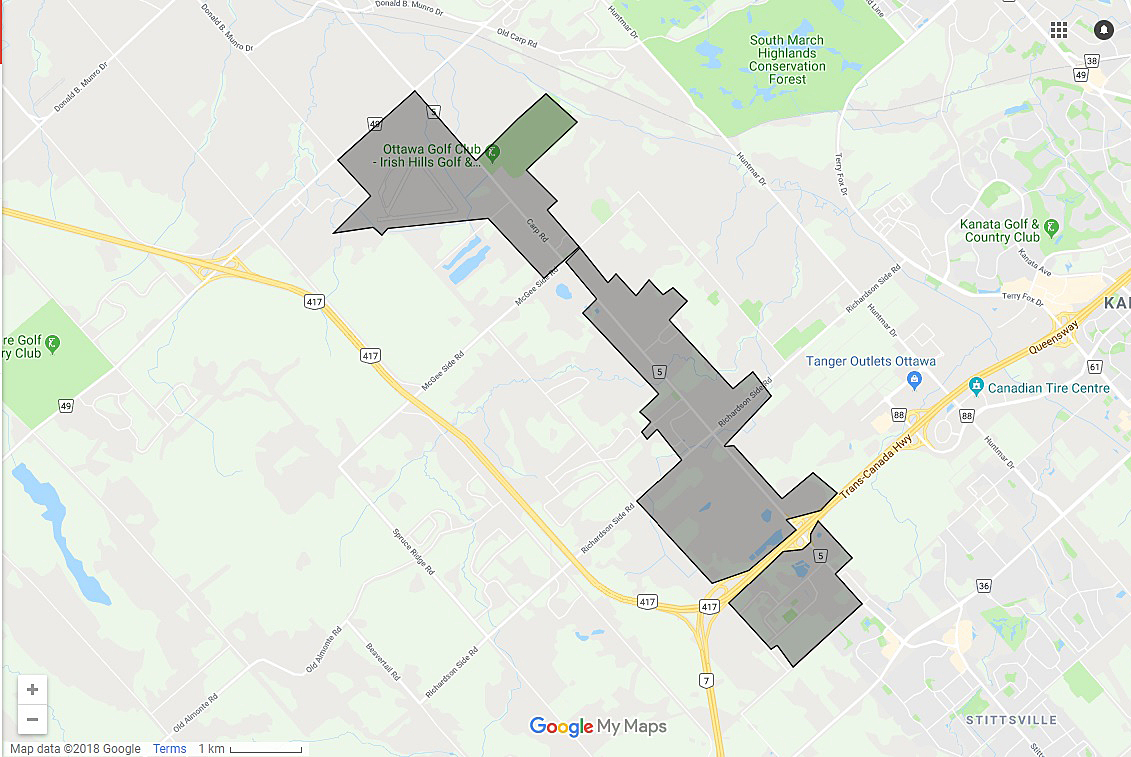 That makes the CRCBIA's Nov. 20 Annual General Meeting big news and a great measuring stick of the health of Ward 5's non-agriculture based business community.
This year will also be an 'election year' for the BIA which selects its new board every four years following the Municipal Election (Oct. 22). CRCBIA executive director Roddy Bolivar spoke with West Carleton Online today (Nov. 14) to talk about the issues facing the organization as it heads in to its ninth year.
"We are 100 per cent member driven," Bolivar said. "This is your association. If you come forward and say this is what you want to do, then that's what we'll do."
As a BIA, all landowners within the official BIA area pay a levy each year with their taxes. That levy is the BIA's budget which can only be spent on improving the area defined as the BIA.
There are 19 BIAs in the City of Ottawa and the BIA model is part of the Municipal Act.
The CRCBIA's main goals are to promote economic development; address common needs and issues; provide business services; and development recruitment and area marketing.
This will be the third election in the CRCBIA's history, but, based on last year's experience, will be run differently.
This year, the CRCBIA will forward the new board as a motion for approval by members. Last year, the CRCBIA did not have enough nominations to fill the board, so the CRCBIA made it a year-long job searching for appropriate candidates and creating a list for the membership to approve.
"We started the conversation about the board at last year's AGM," Bolivar said. "We spoke to our membership throughout the year and found volunteers."
On Nov. 20, the board will forward Shawn Argue (Argue Construction – returning board member), Sandra Cain (Kanata Tax Services – new board member), Gary Connolly (Helicopter Transport – returning), Ken Crawford (C&M Electric – new), Wayne French (Waste Management – returning), John Kenny (Stittsville Storage – returning), Jason Lalonde (property owner – new), Rick Levitsky (Aecon – new) and Dustin Therrien (Cheshire Cap Pub – returning) for approval as the new CRCBIA board.
Bolivar says the CRCBIA will recognize anyone who shows up at the AGM with an interest in joining the board.
"If there is a nomination from the floor, we will have an election," he said.
Bolivar added the CRCBIA does not appoint positions on the board including chair. That is done by the new board in a meeting following the AGM.
The CRCBIA will also be proposing a 2019 budget of $131,500 to its members.
Bolivar said, in the early years of the CRCBIA, the main issue was extending city services such as water and sewer to the BIA zone.
The organization proposed the city study what the economic benefit would be to do that, what the costs might be and even if it was technologically possible.
"By year four and five the message started to change for members," Bolivar said. "The issue was getting employees to the area and keeping them. It's a transit issue. Now, it's a balance of those two issues the last two years. The transit idea has expanded that's its not just getting employees to the CRCBIA, but that there is just no people for those jobs. I'm hearing that in the corridor and in the city altogether – we can't find people. But what we are focusing on is transit solutions and water services."
Corridor owners do not use their well water and for some the costs of treatment and purchased water is significant, Bolivar said. Business prospects often express surprise at lack of municipal services so close to Stittsville – CRCBIA members can see the water tower from their businesses.
Property and road drainage rounds out the big three issues for CRCBIA members. A July 25 rainstorm caused property flooding and, in some locations, road flooding in the corridor.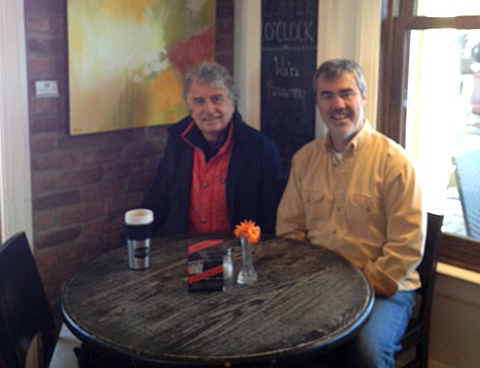 Those may be the top three issues, according to Bolivar, but other issues eixst that are important to CRCBIA members.
Growth is an issue for any organization, especially those that create economic growth in their community. Bolivar says land developers, businesses and builders looking to move in to the corridor assert the long time needed and expense to build is a roadblock to growth.
"Prospective employers often mention how hard it is to develop in the corridor," he said. "There is a strict city policy that reserves some of our land for light industry. City representative say they may not be building today, but they might want to tomorrow. We have had some success with some small changes."
The CRCBIA was able to lobby the city to allow specific retail within the CRCBIA.
"If you build it in the corridor, you can now sell it in the corridor," Bolivar said.
Bolivar says while manufacturing and light industry is the "core of the corridor" other sectors are showing interest in the area.
"What we're seeing over time is an interest in retail due to an increase in traffic along the Carp Road corridor," he said. "We haven't moved, the city has grown to us."
Bolivar says professional and service businesses have show interest in setting up shop in the area.
"We have to ask ourselves where we are headed and make sure it is going to a desirable location," he said. "Manufacturing is a more technologically advanced and cleaner industry than it was. What's the right fit for us and we find out by looking to the future, not necessarily at our past."
The Carp Road Corridor BIA AGM is Tuesday, Nov. 20 at the Irish Hills Golf and Country Club. The event starts at 7:30 a.m. with a hot breakfast. The AGM and election of the board is at 8 a.m. and keynote speaker, City of Ottawa General Manager of Planning, Infrastructure and Economic Development, Steven Willis, will speak at 8:30 a.m.