COVID-19 map shows virus everywhere
By Jake Davies - West Carleton Online
WEST CARLETON – A new COVID-19 map released by Ottawa Public Health (OPH) shows roughly 13 confirmed cases have been found in West Carleton.
OPH released the map titled Snapshot of COVID-19 Across Ottawa Wards yesterday (May 20) that breaks down confirmed cases by wards as well as by long-term care homes and retirement homes.
While Ward 5 has the lowest number of confirmed cases in the 23 wards, the ratio is on par with many of the other wards in the city. The map presents the numbers in terms of cases per 100,000 people. The number listed for Ward 5 on the map is 51, per 100,000. Divide that number by the answer to 100,000 divided by Ward 5's population and you come up with 13.4 cases.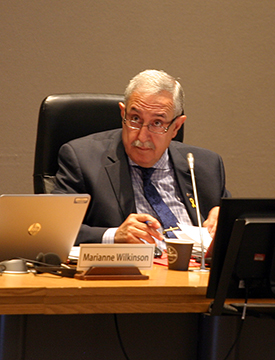 "If you look at Barrhaven or Osgoode, their populations are larger, but the ratio is almost the same," Coun. Eli El-Chantiry told West Carleton Online at noon today (May 21).
Osgoode Ward's population is estimated at 28,550 as of 2019. Barrhaven is at 62,848 and West Carleton-March is at 26,003.
"If there is one message to come out of this map, it is no matter where we live, that virus can get us," El-Chantiry said. "We have to keep focusing on those safety protocols. We have to keep washing our hands, practicing physical distancing, wearing a mask in public."
El-Chantiry says he does not know the identities of the confirmed cases and can't say if those in West Carleton who have contracted the disease are essential workers, healthcare workers, people working in high-density areas outside of the ward. But the message is still the same.
"I don't want to downplay it, it's almost the same distribution across the city," he said.
What did please El-Chantiry is only one resident from Ward 5 made the list of confirmed cases in city-run long-term care homes or retirement homes.
Bay and Rideau-Rockcliffe wards have been hit very hard in that stat with 185 and 149 residents respectively, living in city run facilities.
"We also really need to pay attention to who's in the hospitals and the intensive care units, but I'm not a health professional," El-Chantiry, who sits on the OPH board, said.
While experts feel the city is somewhere between approaching, at the top of, or just on the other side of the peak, El-Chantiry says it is still crucial to follow the protocols in place to help plank the curve.
"My sister Jomana still lives in Lebanon," El-Chantiry said. "Not in Beirut. South of the city. For the longest time they only had one or two cases. The country eased off regulations and people started travelling again. Now they have more cases then when they thought they had peaked. Premier Doug Ford is on the right path. Once people start moving it can spread again."