Carp Commons celebrates second year
By Jake Davies - West Carleton Online
CARP – It looked very different from its first anniversary celebration, but the Carp Commons Retirement Village still had lots to celebrate on its second anniversary March 1.
It's been a full year no one on earth could have imagined, nor has anyone from this generation ever experienced, as we battle our way through a global pandemic.
It's been a strange year for everyone, to say the least, and the relatively newly opened Carp Commons spent its entire second anniversary operating a senior residence during COVID-19, housing and caring for a group that is firmly in the high-risk category.
Last year, Carp Commons celebrated year one by serving hot chocolate and homemade beaver tails to the community during the Huntley Community Association Carp Winter Carnival as well as hosting an open house on their official birthday where visitors could sample executive chef Matthew Brearley's incredible food.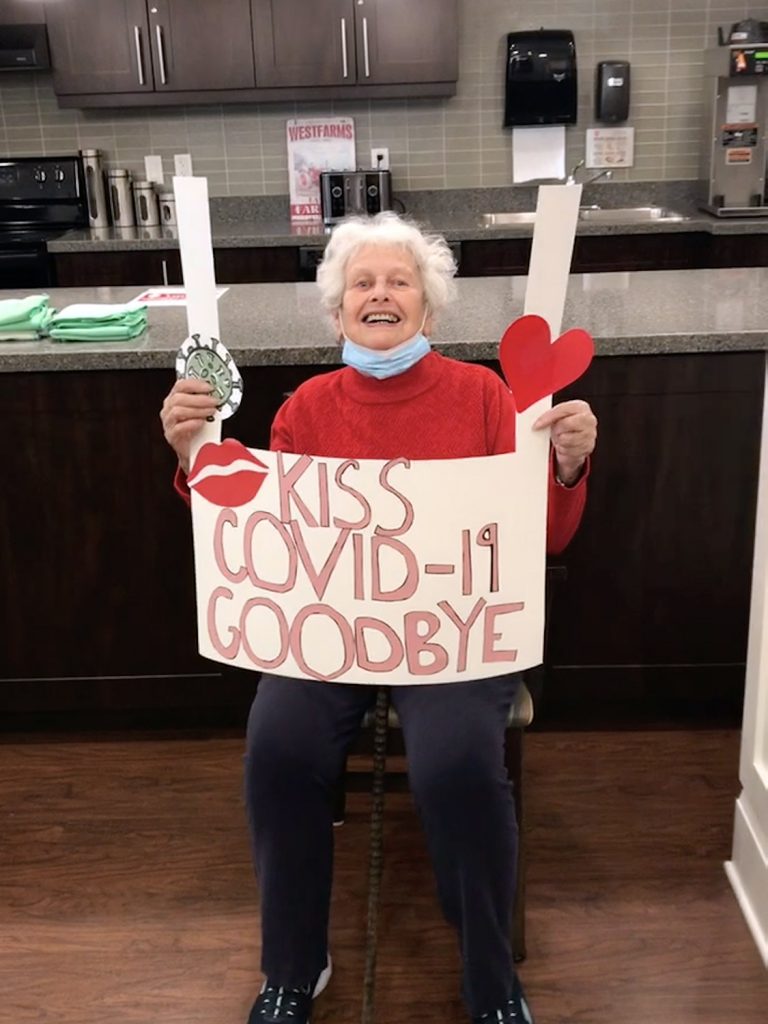 Obviously, there was no public celebration of the Carp Commons' second birthday, this year due to COVID-19 protocols, but the community did mark the occasion and have some fun.
Carp Commons' Melanie Webber and Rebekah Gunning spoke with West Carleton Online last Thursday (March 25) to talk about a challenging year, that has had a couple of major successes.
Weber and Gunning didn't want to speak too loudly about it and jinx their good fortune (and incredibly sound infectious disease planning) but gave us permission to share the fact more than a year in to the pandemic, there has not been one positive case of COVID-19 within the Carp Commons. Even better news, every resident has been fully vaccinated at the Carp Commons.
The community received their first shot on Feb. 2 and their second on March 10.
"All 71 residents and 97 per cent of the staff," Gunning said.
As they wait for the rest of the city to catch up, strict protocols are still being followed which means no big anniversary parties.
"We obviously had to celebrate in a different style," Webber said. "The residents had a great dinner, and we did a photo booth."
Starting March 5, the residents also enjoyed a dryland Cruise Week.
"March 5 was the start of our cruise week where we ported at different locations," Webber said. "We kicked it off in Jamaica with a tiki bar, serving a rum punch with a Jamaican dish. The other ports included the Dominican Republic, Barbados, Turks and Caicos, Cuba, Mexico, Hawaii and then returned to Canada with a Caesar bar and a poutine. This was a great distraction from all the COVID news, also one of the safest cruises you can go on right now. With all the protocols we have here, this is probably the safest place for them."
While the Carp Commons has strict visitation polices due to the pandemic, the team is working hard to keep the community engaged.
"Our Life Enrichment team has had to be creative with the constant changes, with the lockdown and the different colour codes," Webber said. "However, the feedback from the residents is they feel safe and secure in our building and are happy with all the protocols we have put in place to ensure their health and safety is of our top concern."
The community continues to grow as well. The Carp Commons recently hit the 50 per cent mark for occupancy and Gunning says she likes the steady build.
It's going great, we're slowly growing," she said. "I like that because you get to know the new residents. It's like a family here. One community. They're looking forward to the warmer weather and getting out and exploring the community. We hope the farmers' market is back. They feel safe in Carp."
After selling out of its two-bedroom units, the Carp Commons already underwent its first renovation adding more two bedrooms units.
"Our two-bedrooms are all finished with their renovations and we have a special on for any second person moving in to one of those suites, the second-person fee is waived for the rest of the year."