Clean-up weekend went good, not great
WEST CARLETON – Volunteers did heed the call this past weekend, but there is just too much cleaning up needed in West Carleton after back-to-back natural disasters this past spring and fall.
On June 8 and 9 this past weekend, two day-long, weekend-long events were planned involving cleaning up the community. West Carleton Disaster Relief (WCDR) and the City of Ottawa put the call out for volunteers to help with sandbag removal in flood-affected communities in West Carleton.
WCDR was also spearheading a weekend clean-up of debris in the Dunrobin area left behind by last fall's tornados.
In Dunrobin, WCDR co-chair Alex Lesnick said they had about 30 volunteers sign up Saturday (June 8) when West Carleton Online dropped by around noon.
A big chunk of those volunteers were local heroes the West Carleton Warriors pee wee team that won the Good Deeds Cup last winter. The team came out and worked in the Porcupine Trail neighbourhood.
"We didn't have a massive number of landowners sign up for volunteer help on their property, so I think it's going to work out," Lesnick said from the Dunrobin Community Centre.
Lesnick and Kim Wood were greeting and registering volunteers from under a small tent, providing water and equipment and coordinating activity. Roughly nine property owners had registered at that time, but the two were still receiving phone calls from landowners.
"I don't think we'll get many more today," Lesnick said. "But we're hoping for a crew tomorrow. We're going to focus on Dunrobin Road and try to get rid of all the stuff that can be seen from the road."
Moments after Lesnick finished saying that, West Carleton Secondary School student Adam Desjardin pulled up looking to help.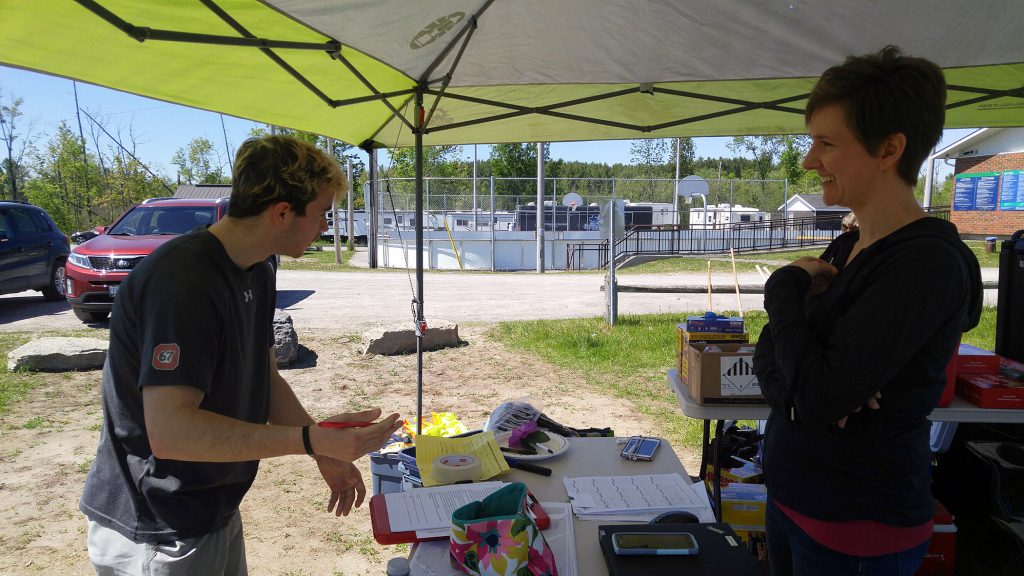 The student said at the start of the weekend he was about 20 hours short of his volunteer requirement.
"Volunteer work I did in Grade 10 was nullified because it didn't fit in the requirements," he said. "So, I've been sandbagging, doing sandbag removal, anything I can to try and get them in."
He had his workboots, pants and gloves in the car and was just looking for a place to change.
Unfortunately, the following day (June 9), did not see many volunteers register for tornado clean-up.
"We were not able to do much clean up today as, besides the organizers, only one volunteer showed up to help," tireless volunteer Ruth Sirman posted to a popular disaster Facebook page. "So, a bit of finishing up from yesterday and a bit of searching which actually resulted in a recovered photo and some other items that survived the winter. Congratulations to Jane Hearnden (our sole volunteer) whose eagle eyes spotted the photo along with a number of other items. Thanks to Kim Wood, Jason Moshonas, Sophie-Lise Mondou and Alex Frazier Lesnick for all the work you guys put into this hot, hot weekend."
Sirman, who has led the search for lost items, said the items that have not yet been returned will be on display for the last time later this month at the next community tornado meeting.
"After that we will be assessing what to do with the unclaimed items," she said. "Photos will be kept but other items will likely be donated."
Today, (June 11) Sirman said Dunrobin received some surprise clean-up help.
"Three energetic women from Telus have pulled the garbage and debris out of the area by the creek today," she posted on Facebook. "Thank you so much to them for picking up what we didn't have the people to do this past weekend."
In Constance Bay, Willola Beach, MacLaren's Landing and Armitage Avenue a few hundred volunteers came out to help with sandbag removal. More than 100 city staff and 150 volunteers worked to get rid of the close to one million sandbags in West Carleton.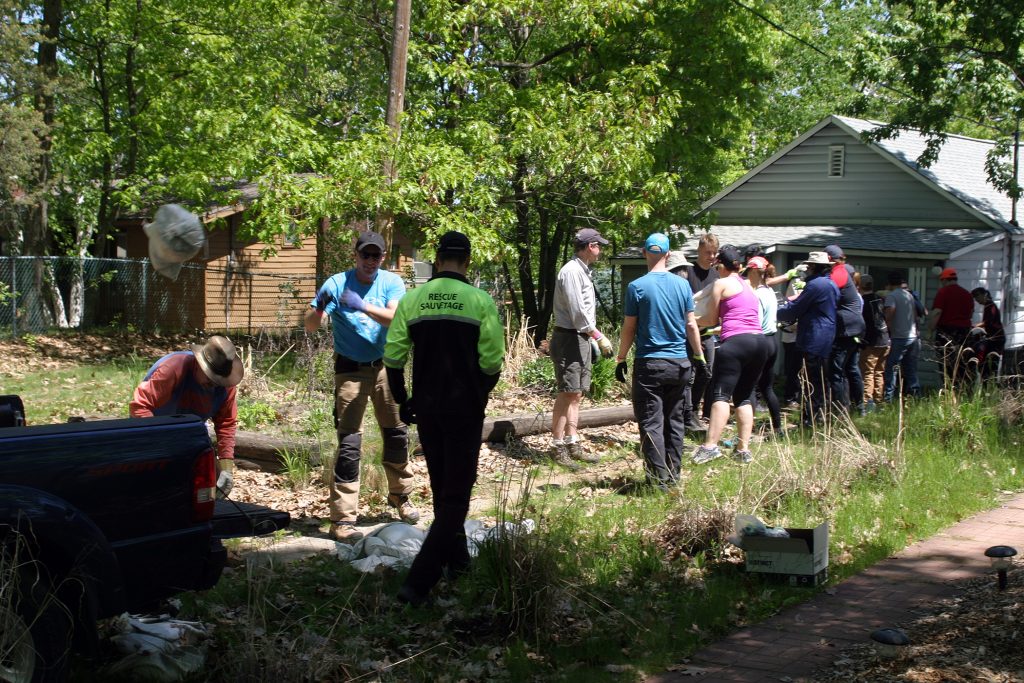 Coun. Eli El-Chantiry reported "almost three-quarters of what is in West Carleton" was removed.
He expects his community will ask for help for one more weekend.
El-Chantiry is more disappointed with the lack of help from the federal and provincial governments.
"We showed them every corner of the flooded areas," El-Chantiry said. "Once the water started receding, we haven't received any support. We have only received support from the city."
El-Chantiry also said Bayview Drive is completely open again, but the Community Support Centre at the NorthWind Wireless Fiber Centre is now closed.
El-Chantiry says people who still need support with sandbag removal should call 1-844-547-2664.