Carp Village Tutoring provides grad photos
By Jake Davies - West Carleton Online
CARP – It's been a real challenging couple of years for West Carleton students due to COVID-19.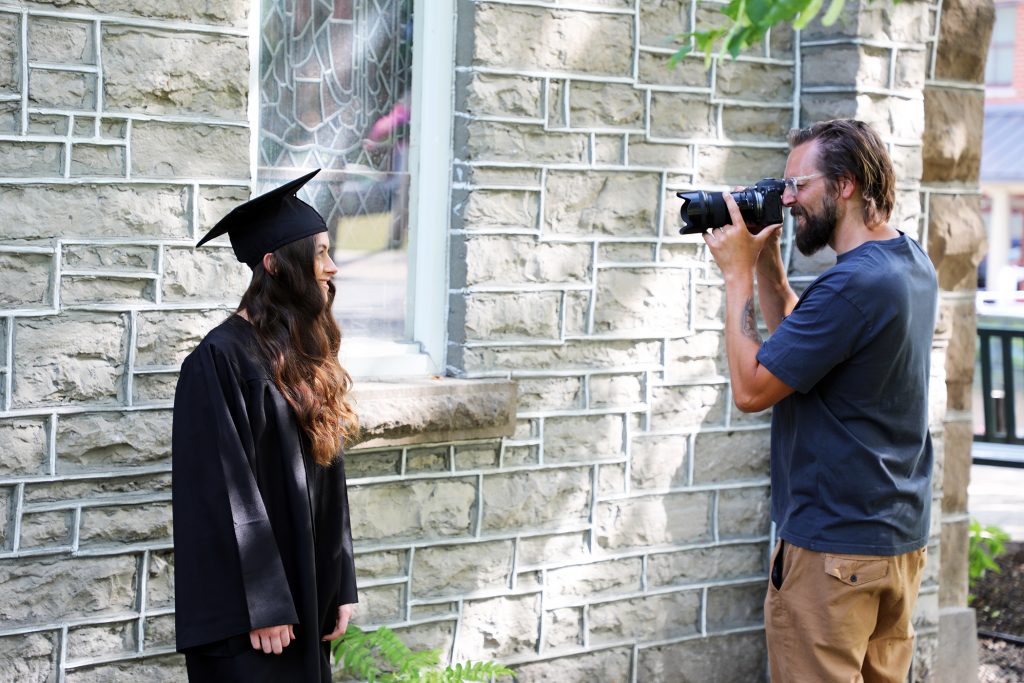 Especially if you were in Grade 8 or 12. For both those cohorts, in 2020, graduations were held online as opposed to the traditional in-person gala event marking a huge milestone in a young person's life.
The same is expected this year as students attend class virtually in the final week of school. This year the issue became political as Premier Doug Ford battled with school boards encouraging them to hold outdoor, in-person events.
Most boards refused including Ottawa's public and Catholic boards.
Carp Village Tutoring and Literacy Centre's Sarah Reid, Carp photographer Paul Sanderson and event stylist Amanda Powell teamed up to add a little sparkle to West Carleton's graduates Sunday, June 12.
The trio offered free graduation photos for students of the tutoring centre.
"We have a few students graduating Grade 8 and 12 and thought it would be nice to show them support and celebrate their achievements with a free graduation photo," Reid told West Carleton Online.
Photos were taken around the beautiful Carp Fairgrounds and St. James Anglican Church.