Carp twins get birthday greeting from Eganville grandparents
By Jake Davies - West Carleton Online
EGANVILLE – Six months is too long to go without seeing your grandkids.
There's no argument on this. The pandemic has been tough on everyone, often in unexpected ways that aren't immediately visible until you experience them. For Eganville-based grandparents Katie and Pete Guibord, they miss their twin granddaughters Caitlyn and Isabelle Guibord very much.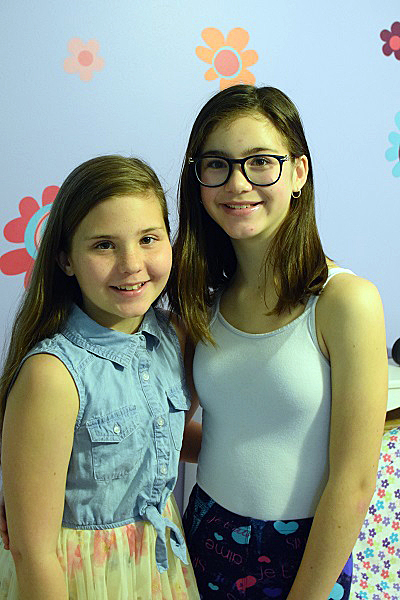 They didn't say anything about their son.
Katie contacted West Carleton Online on May 28 to see if we could share a birthday message with their grandchildren. Of course, we could.
"Our twin granddaughters are turning 12 on June 8 and we haven't seen them since before the pandemic," Katie told West Carleton Online. "We miss them so much and live in Eganville so travelling is not really an option and my hubby has chronic obstructive pulmonary disease so we must keep an eye on him."
The Guibords haven't seen their granddaughters since Christmas. The grandparents when through a small medical issue in the new year and then faced other obstacles.
"With bad weather early in the year and now the pandemic we have been in touch by phone and email only," Katie said. "We don't have unlimited internet (not available here) so we're cautious about bandwidth use. They both play hockey for the Kanata Rangers and all activities and tournaments were cancelled and we missed them at Easter. Our twin granddaughters are our heart and soul."
Dad Michel and mom Jennifer and Caitlyn and Isabelle call Carp home and are big fans of all things hockey.
The girls are minor celebrities as well. Both Caitlyn and Isabelle have served as on-ice team flag bearers for an Ottawa Senators game. Caitlyn and her dad Michel wrote the "Christmas" song Dzingel Bells for the Ottawa Senators in 2018 that has received more than 11,700 views on YouTube.
"This means so much to us and we humbly thank you for helping send special greetings to them," Katie said.
Without further ado, Katie and Pete's special birthday message for Caitlyn and Isabelle Guibord:
"Sending big hugs and much love to our beautiful twin granddaughters, Caitlyn and Isabelle Guibord on your 12th birthday. We are so proud of you both as wonderful and loving young ladies and we miss you beyond belief. Hoping soon we can be together to share all our hugs and kisses. Love you to the Moon and Back, Grandpa Pete & Grandma Katie. Xxoo"
The good news is grandma and grandpa are making the trip from Eganville to Carp later tonight (June 8) to take part in a special drive-by birthday parade for Caitlyn and Isabelle. Happy birthday Caitlyn and Isabelle.