C Bay's Alexander set to Pass it On
By Jake Davies - West Carleton Online
STITTSVILLE – Carp performer and former Constance Bay resident, musician Dallas Alexander is set to release his first single Friday, June 19.
The country musician is set to release his first single next week and is excited to share it with his former community of West Carleton.
Alexander was born in Alberta, raised on a Metis fishing settlement. He has lived in Ottawa for the last 10 years but his backwoods Canadian-Metis roots shine through in his music. He says he is inspired by "old-school country and blues" and his songs have a distinctly Canadian country vibe.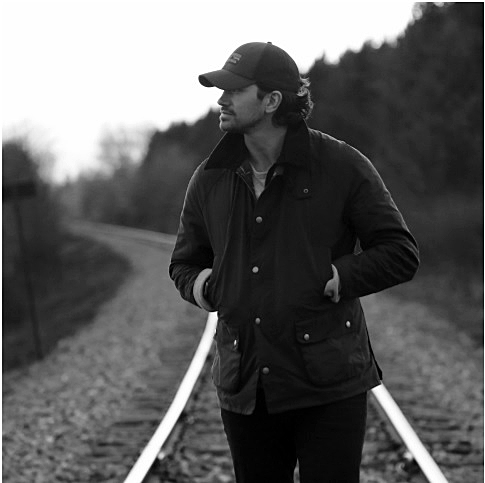 Alexander says while the pandemic has put a halt to his popular live performances, now is the perfect time to release his debut single Pass it On.
"As music has been such a huge help for people during this time, we are excited that it will be released (June 19), when people need it most," Alexander told West Carleton Online today (June 9).
In 2015, Alexander was a Constance Bay resident after purchasing his parents' home who were moving back to Alberta. Alexander lived on Woods Road and enjoyed his time in Constance Bay.
"What a great community, definitely Ottawa's hidden gem," he said. "The beach lifestyle must be what makes everyone so chill, I'd really like to plan a show out there."
Alexander plays all over Ottawa and the surrounding area at some of the city's great music venues. He also lends his talents to fundraisers with the Children's Hospital of Eastern Ontario and Ottawa Mission having a special place in his heart.
Alexander, who now lives in Stittsville but still owns the Constance Bay home, has been a regular in the Ottawa music scene for the last several years including several live performances in Carp including the Juke Joint Soul Kitchen and Alice's Village Café.
"It's always such party," he said, adding he already plans to return once the provincial emergency orders allow it.
Alexander's new single Pass it On is unmistakably Canadian and family inspired with a playful take on the uniqueness of Canada and the fun of being born and raised here, he said.
"For me, the song writing process is just always sort of happening, something will spark a thought or melody and I'll stop everything and dig into it," Alexander said. "For my single Pass it On, the idea and melody came to me while I was out for a run. I stopped running and started making voice notes to ensure it didn't slip away."
Pass it On will be available for download and streaming on all major music platforms on June 19. For more information on Dallas Alexander and how to access his single when it is available, click here.