Carp Syntax Strategic launches $50,000 Algonquin College scholarship
Special to WC Online
CARP – A Carp business with national reach is partnering with Algonquin College to offer a five-year $50,000 scholarship to improve diversity in the public relations field.
Syntax Strategic, a marketing, public affairs, and government relations firm, has announced a five-year $50,000 award in partnership with Algonquin College.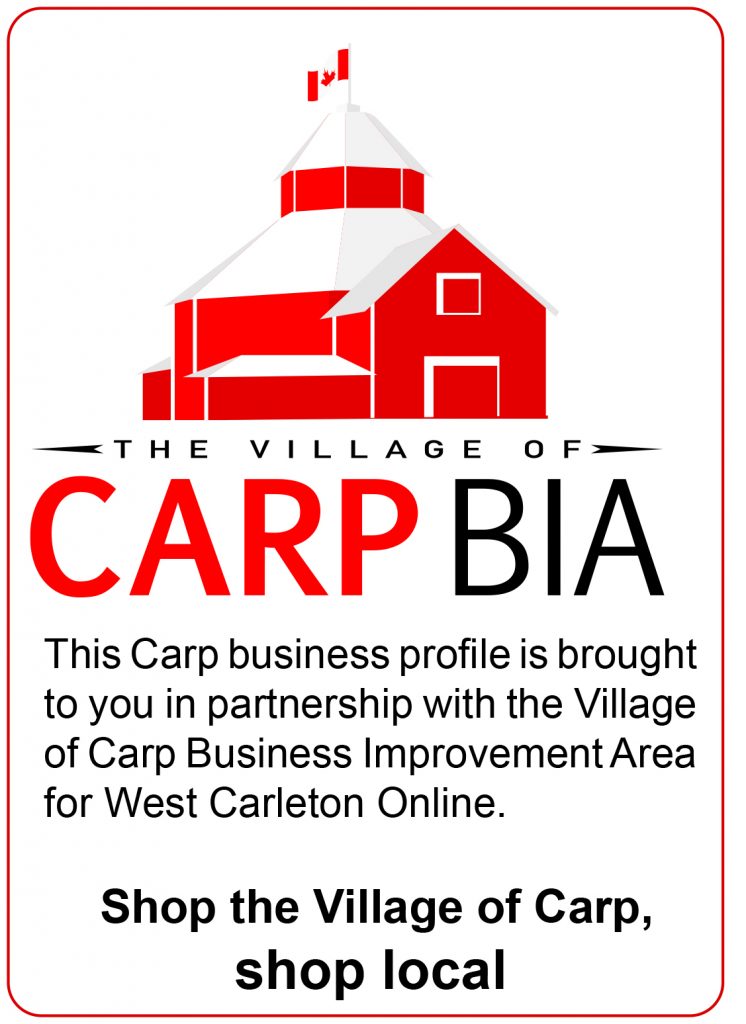 "The goal of this award is to create a pipeline of talent from programs such as communications, marketing, and design and cast the broadest net possible with preference going to Black, Indigenous, (and) People of Colour (BIPOC) students to encourage more diversity in the public relations field," the company released in a statement today (March 2). "The Syntax Strategic Award will be awarded annually to two students in their final year of studies. Each student will receive $5,000 plus a paid summer internship opportunity."
Syntax Strategic was founded and is run by Ottawa Valley native and Carp resident Jennifer Stewart and operates out of its Carp location.
This new award comes in the wake of companies publicly struggling to find talent and diverse candidates due to the mass exodus of people from the workforce due to COVID-19.
"If we want diversity in agencies, we need to invest in it," Stewart said about the award. "We can no longer sit back and hope the right candidate with the right skills and background falls into our laps. We are building the future workforce we need, and we hope other businesses do the same."
Algonquin College has more than 50 years of experience educating, training, upskilling and reskilling students and workers for the careers of today and tomorrow. The college works with employers to understand their staffing needs, challenges, and timelines – and to prepare workers with the right skills at the right time.
"I want to thank Syntax Strategic for investing in our students and recognizing that Algonquin College is a pipeline for every business that needs workers," Algonquin College President and CEO Claude Brulé said. "We are pleased to partner with a company that is building its workforce on a foundation of diversity, something we also highly value at Algonquin College."
Executive vice-president of Syntax Strategic Jennifer Madigan also weighed in on the challenges today's recent grads are facing.
"It's time businesses invest in the skills they need, from education to on-the-job training," Madigan said. "We need to build the workforce we want to employ and remove barriers to let in candidates who have otherwise been overlooked, under resourced, and generally disadvantaged in finding employment."
Stewart has seen first-hand the proven practical and hands-on technical skills Algonquin College students and graduates bring to the table. Syntax Strategic has presented to many students over the years, provided mentorship, and hired numerous graduates from the college's professional programs. Stewart said that with these long-term proof points, Algonquin College was an obvious choice for the exclusive award.
Recipients of the Syntax Strategic Award will be chosen by an award committee.
Applicants must submit:
A one-page essay on how they will apply the skills they developed in their program in the workforce, their career goals, and the steps they will take to achieve them.
A portfolio of their work (2 samples)
Two references: a teacher and one other (a personal reference, peer, employer, or volunteer lead)
Full award details are available at: Media and Design – Financial Aid & Student Awards (algonquincollege.com).