Carp Scout n' Boogie a scary hit
CARP – Put your hand up if you are opposed to more opportunities to wear your Hallowe'en costume?
That's what we thought. And the 1st Carp Scouts thought the same thing, hosting the first annual Carp Scout n' Boogie at the Carp Agricultural Hall on Saturday, Nov. 2. It was a family Hallowe'en dance for the community and a fundraiser for the organization.
"We've never done anything quite like this before," 1st Carp Scouts group commissioner Ross Trusler told West Carleton Online from the dance floor.
The event was a late Hallowe'en party encouraging both kids and parents to dress up, come to the hall, get their face painted, eat some candy, bid on silent auction items and, of course, dance.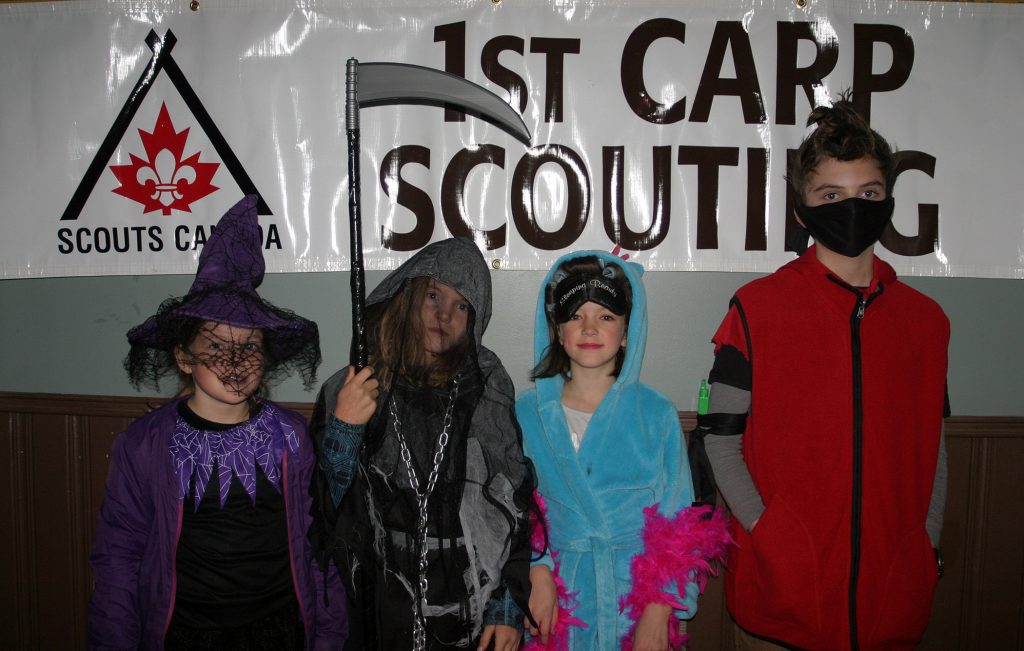 The scouts sold more than 150 pre-sale tickets and had several more visitors come by and pay at the door.
"Earlier this year we struck a new committee of parents and gave them a mandate to come up with some new fundraising ideas," Trusler said.
Trusler says there are some criteria for the committee to follow when proposing ideas.
"Efficiency of volunteers, exposure in the community and it has to be fun," he said. "We've been able to draw a lot of members of the public who like to have fun tonight. Kids and adults who are kids at heart."
Trusler says there are about eight to 10 adult volunteers and six to seven youth volunteers helping out with the dance.
The 1st Carp Scouts are raising money for a few projects. They want to build a building in Carp and a trailer for their gear. They would also like to purchase some whitewater canoes and add to their fleet of tents.
"We need about 20 more," Trusler said. "It's a multi-year capital plan."