Carp Fair Drive-In Bingo back this July
By Jake Davies - West Carleton Online
CARP – In the most exciting piece of news in the return to normalcy from COVID-19 in West Carleton in some time, Carp Fair Drive-In Bingo is back this July.
The popular event that traditionally fills the Carp Fairgrounds with the sounds of car horns and bingo calls in the month of July is back after a one-year absence due to the ongoing COVID-19 pandemic.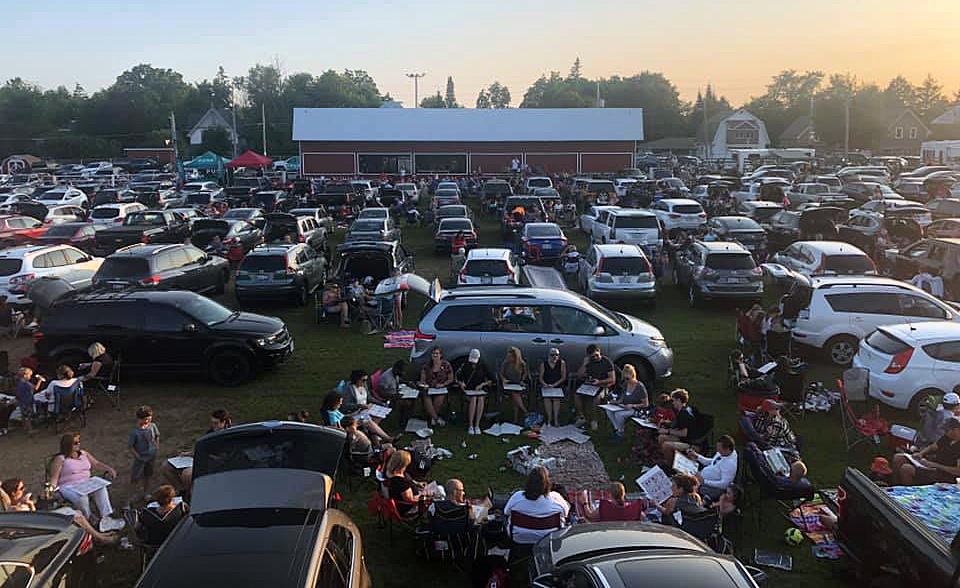 The Carp Agricultural Society (CAS) made the announcement yesterday (June 16) evening.
"With Ontario's re-opening stages in place we are permitted to hold a drive-in event, for those of you who already know what we are about to say, you are correct, Bingo!" the CAS released in a statement yesterday. "We are hopeful to host our Carp drive-in bingo's every Wednesday in July."
Every Wednesday in July (7, 14, 21, 28) the Carp Fairground gates will open at 5:30 p.m. with Bingo starting at 7 p.m.
"We want to keep everyone safe and have made some changes to our regular style Bingo," the CAS said. "Let's cross our fingers that Ontario is successful with their re-opening plan and see you on the Carp Fairgrounds in July."
Numbers of course will be reduced due to physical distancing and vehicles needing to be three metres apart. But on the positive side, no car door dings.
Bingo players must remain in their car during the evening, except for bathroom breaks. Anyone outside of a car must wear a mask. Mobile canteens will be on hand selling snacks, drinks and dabbers and bingo calls will be broadcast through the FM radio dial. No alcohol or drugs are permitted (as usual) and no pets will be allowed.
Bingo cards are $15 per package and will be brought to your vehicle upon arrival with touchless payment being offered.
If the Carp Fair is able to host Drive-In Bingo this July, it will be the first tradition fundraising event the CAS has hosted since its popular euchre series tournament was cut in half at the very beginning of 2020 in February. The CAS did host an Irish Stew take-out last March.
Since then, it has been one cancellation after another including the biggest heartbreaker, the loss of the 2020 Carp Fair. But CAS volunteers have also had to cancel the last three tractor and truck pulls (one due to weather), this year's euchre series, last year's Carp Drive-In Bingos and the last two Men's and Ladies' Nights all due to COVID-19.
The Drive-In Bingo is not only an important fundraiser for the CAS, it is often a community fundraiser as well as the CAS occasionally re-directs some (or all) of the revenue to other worthy organizations of families.
On the last Drive-In Bingo of 2019, the last one the CAS has held, the proceeds of the event were given to the Engelberts family after a tragic accident claimed Connor, a young father to two young twin girls.