Carp Commons creating artists
By Jake Davies - West Carleton Online
CARP – A popular art class is turning a number of Carp Commons Retirement Village residents in to budding artists.
Throughout the week Carp Commons' staff host workshops in the building. The Carp Commons' Patti Hass leads a weekly class on pencil drawing, and on Tuesday, June 21, West Carleton Online dropped by to take a class.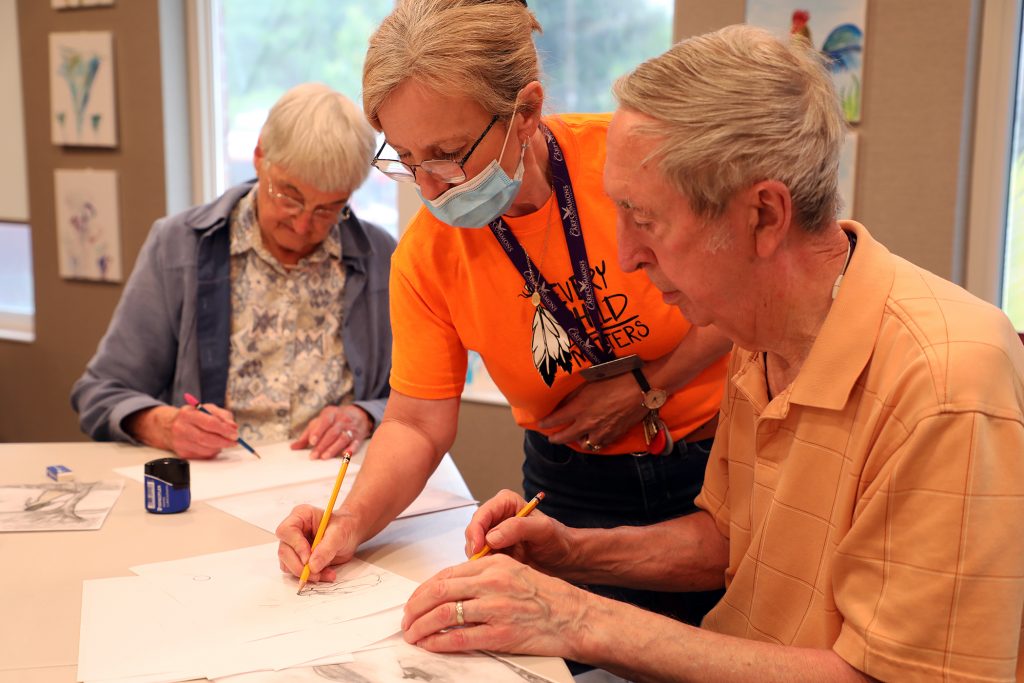 The plan, using only pencil, was to draw a woman looking out towards the horizon while a boater paddles out from shore under the moonlight.
"I'm not going to say I didn't struggle with this one a little bit," Hass told the class of roughly five that came out last week. "I'm not that artistic."
"Neither were we until we started coming here," Eleanor, a regular participant, replied.
The pencil art class started roughly a year ago, held once a week. Carp Commons' staff have also hosted art classes on painting, paint pouring, glass work and rock art. They made fascinators for a special high tea the Carp Commons held for the queen's Platinum Jubilee.
"We have some amazing artists here," Hass said. "We have an art class at least once a week."
Eleanor says she was never was much of an artist for most of her life.
"I've never done this before and I love it," she said.
Hass says she doesn't even need to be an artist to lead the workshop.
"I just give them the idea and they fly with it," Hass said. "Sometimes, when I get energetic, I bring my guitar in."
"There's so much going on," Eleanor said. "I could only draw stick figures when I got here. Now I knit too. It's amazing what you can do when you put your mind to it."