Carp's Aspire Academy goes virtual
By Jake Davies - West Carleton Online
CARP – Aspire Academy was just getting through its first ever school year when COVID-19 struck.
A disappointing, premature finish to the Carp area's learning academy which provides "innovative education for exceptional learners."
On March 16 the academy, a new business not even a year old, made the heartbreaking decision to close its classrooms.
"We made the difficult decision to close Aspire Academy in the interest of the safety of our staff and students shortly after the province closed down all non-essential services leading to a long term wide spread shut down," director of clinical development Kim Moore told West Carleton Online yesterday (April 29).
But Moore, her staff and teachers didn't want to leave their students and their students' parents in the lurch.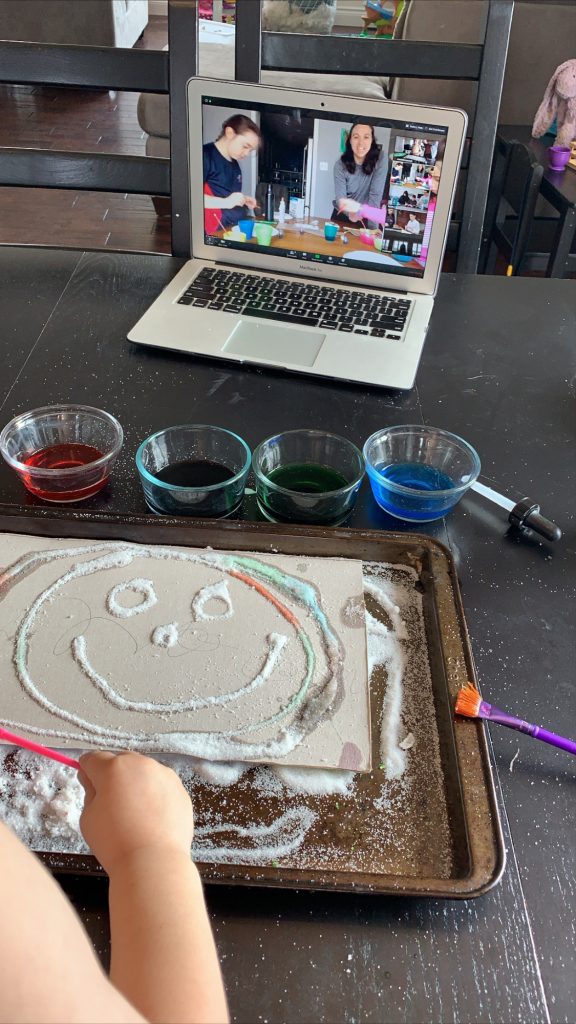 Aspire Academy focuses on students with exceptionalities – autism, attention deficit hyperactivity disorder and giftedness.
"Aspire Academy immediately jumped to action and saw the immediate need for continued support for our clients via telehealth to not only support parents but also to continue building on the incredible gains our students were making," Moore said.
The very next week after the school closed its physical doors, it opened virtual doors to help support its students and continue the unique education experience."
Aspire's original vision was to create a school environment for students who have long been marginalized in the current school board model.
"They belong here," director of school development Ashley Hayes said in our Nov. 27, 2019 original interview. "They are not a kid with a special need. They're just a student here."
Now they're just students at home.
"We started running two classrooms virtually," Moore said. "Grades 4 to 6 and Grades 1 to 3. We do this twice a day. At 10 a.m. we run a math class and at 1 p.m. we run a language arts class. In addition, we offer parent coaching to support parents and also direct teaching one-on-one depending on our students' needs."
Moore said she and her team had no idea what to expect. At the best of times, students are challenged by the 'new normal' of learning at home.
"We weren't sure how our students would respond to online learning, given many of the students have learning challenges, but it has gone surprisingly well," Moore said. "The teachers have adapted their specialized teaching techniques to a virtual platform by coordinating with parents for rewards and helping the students along. For example, the teacher uses something called a token board and gives check marks to the group when they are listening well and responding."
Moore says the virtual classrooms also provided an opportunity for students to reconnect with their friends.
"The virtual classrooms provide the kids the opportunity to learn but more importantly connect with classmates, teachers and connect with their parents," Moore said. "We have been hosting class birthday parties, '80s retro days, baking and cooking classes and much more."
Moore says none of this would have been possible without the commitment of Aspire's teachers.
"The most important factor was the incredible willingness for our teachers to pivot teaching and get creative as to how to adapt learning for our students and motivate them to participate and enjoy the lessons," she said. "Each day we build on special opportunities to make each student feel connected and special. In times of isolation we know that feeling connect is imperative for mental health."
But it takes a lot of work on everybody's part to make it work.
"The Applied Behaviour Analysis (ABA) Teletherapy depends on the student," Moore said. "For the students who can learn in front of a computer, we have seen a great deal of success, but it takes a lot of work from the parents, as they take the lead from the therapist to help with materials and stay with the child the entire time. For many students who require intensive ABA Therapy as they are new learners or have severe autism. The struggle has been engagement and delivery of programming as they struggle to sit in front of a screen and attend, which creates a huge barrier to therapy right now. Sadly, this means their learning has stopped or slowed down leaving parents exhausted with little to no breaks. Aspire has worked to support all of our parents in this situation with parent coaching on demand and just continuous reminders they are doing an amazing job and we are here for them."
Tanya Corey's son Lucas, eight-years-old, is an Aspire student who is benefiting from the virtual classroom enrolled in the Grade 1 to 3 program.
"I would have to say, of course the virtual program does not have the intensity of the in-class program, but I am finding the virtual program to be extremely beneficial," Corey told West Carleton Online today (April 30). "My son Lucas enjoys seeing his therapists/teachers through the Zoom platform and it helps to give some structure to his day. I will then continue to work with Lucas on the programs he is learning throughout the day. As a parent of an autistic child, it can be extremely challenging and quite frankly it has been exhausting with him and his brother home all day, however, I'm thankful Aspire Academy had been so flexible with scheduling Lucas's sessions at times that work best for our family."
Corey says working with Aspire was a collaboration to provide the best education possible to Lucas in challenging times.
"Aspire has listened to feedback from us on what is and isn't working for our son and we have worked together to come up with a solution that works best for my son," she said. "They have really been amazing."
Meredith Willis Vautour's son Alex is also an Aspire student taking part in the Grade 4 to 6 class.
"We are very fortunate to have our son Alex attending Aspire Academy," Vautour told West Carleton Online today. "While many families are finding it challenging during this very odd time, we are actually having a very positive experience regarding education for our son."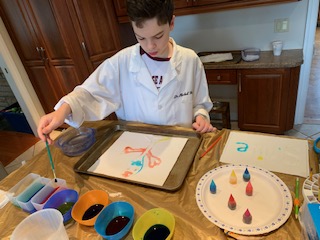 Alex is now in his sixth week of the virtual program.
"It has definitely been an adjustment, however, Kris Bissell, our son's teacher started them with a set structure/routine immediately so that the students knew what to expect each day," Vautour said. "This has been key to our son's success with remote learning. Much to our surprise, the children quickly learned video conferencing etiquette and we were then able to focus on the actual learning."
Vautour says her son is doing "exceptionally well" with this brand-new way of learning.
"We believe it is because he gets to socialize with his teacher and classmates live, twice daily," she said. "In addition to academics, they are learning through cooking classes, art classes, exercise classes, as well as having birthday parties all via video conferencing. They have learned to enjoy each other's company in a new way."
For more information on Aspire Academy, you can visit their website here.