Carp parade saved by umbrellas, spirit
CARP – It was far from ideal weather for the 10th Annual Carp Christmas Parade, but the important thing is the children of Carp got the opportunity to confab with the man in charge before the big day.
A day earlier and it would have been clear and cool, a day later and there would have been a pile of the white stuff, but as it was, this year's edition of the Carp Christmas Parade had to deal with a steady drizzle of rain.
Shelley McCormick and Nicolette Frost organized the parade on behalf of the Huntley Community Associaton (HCA), and West Carleton Online spoke with parade volunteer Allan Joyner a few days after the event.
"Fortunately, it wasn't a downpour," HCA board member Joyner told West Carleton Online this morning (Dec. 20). "People brought their umbrellas. It's Carp, people were prepared."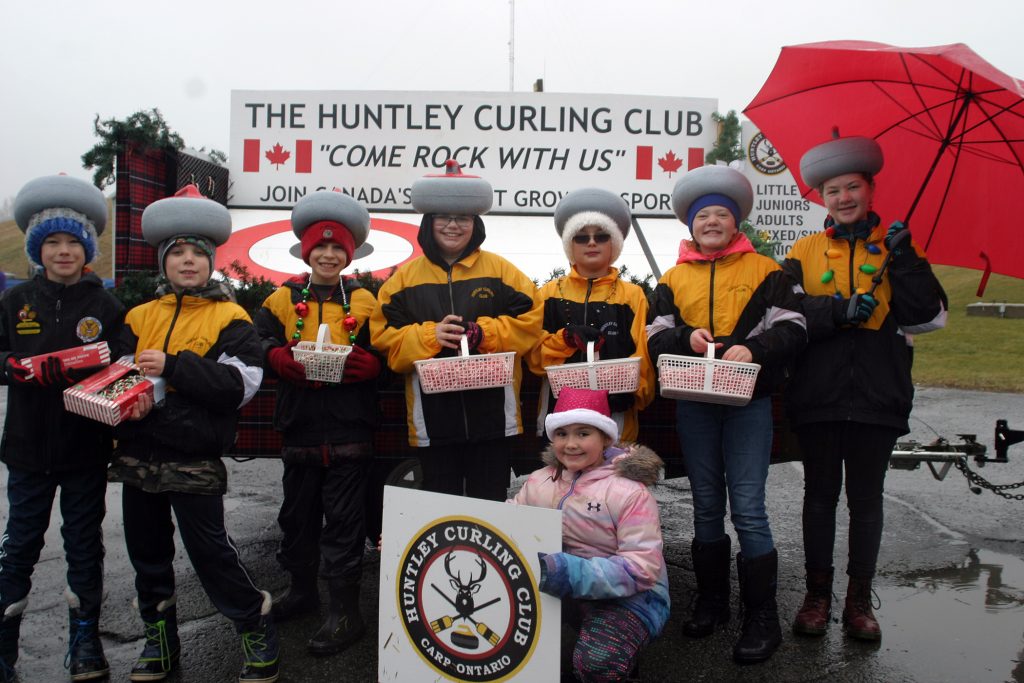 Joyner said organizers heard loud and clear from residents on social media the night before, kids were more worried about missing their shot at Santa Claus then they were worried about a little rain.
Joyner has led the organization of the parade for the last six years and has lots of experience dealing with a number of weather-related scenarios – after all, the timing is the transition from fall to winter and there are a variety of weather options this time of year.
Joyner and his crew always have a fire going at the staging pit, some tents, hot dogs cooking and hot chocolate brewing.
"People all wander over, have a hot chocolate, hot dog and a chat before the parade," Joyner said.
At noon, 18 floats headed from the Diefenbunker staging area, through downtown Carp via Carp Road and back via Langstaff Drive.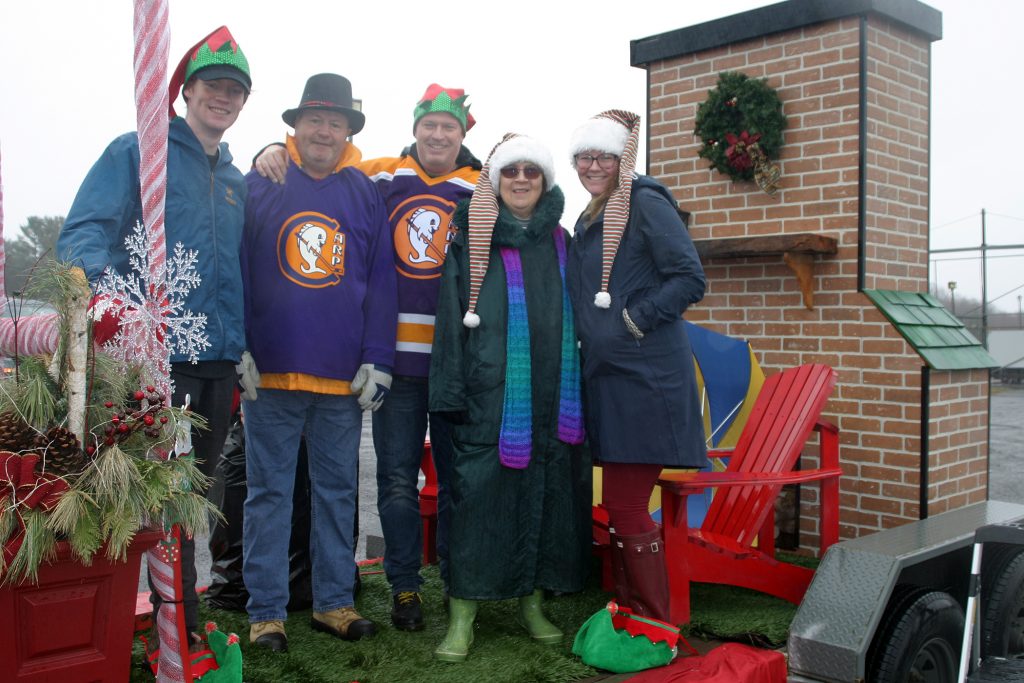 Families lined the route with hundreds of umbrellas added to this year's festive costumes. Joyner, an avid photographer, walked up from the staging area a bit to the first group of spectators to take some shots.
"Everybody had a great time," he said. There were quite a few people out there. One of the things I like is the parade's very interactive. Lots of the floats have people on the ground, handing out candy and talking to the kids. I really like that part."
The 11th annual parade is cemented as a holiday tradition in Carp no matter the weather.
"It's rewarding," Joyner said of the work. "People get used to having the regular events. This summer we had to cancel the outdoor movie because we were losing a lot of money, but a lot of people said they missed it. These events are part of the community. It's really why we do it. It makes it all worthwhile."
For several more photos, keep scrolling (all photos by Jake Davies):