FITZROY HARBOUR – It already looks like it's going to be a white Christmas, so add to the holiday ambiance with an evening of caroling in Fitzroy Harbour.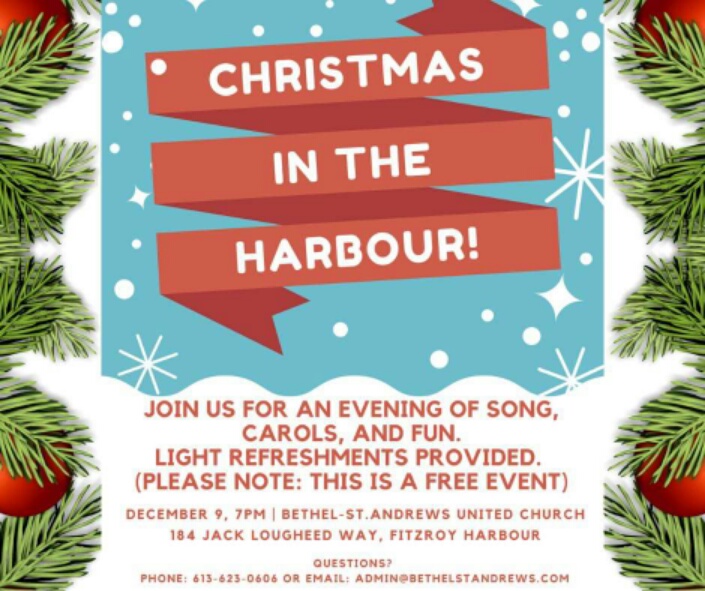 Christmas in the Harbour! is an evening of song, carols and fun. Light refreshments will be provided at the free event. On Dec. 9, at 7 p.m. meet at the Bethel-St. Andrews United Church, 184 Jack Lougheed Way. For more information, phone 613-623-0606 or email admin@bethelstandrews.com.
For all Christmas-related events in West Carleton, visit our Christmas Calendar.