A Carp Christmas: Ottawa Valley Grain Products
By Jake Davies - West Carleton Online
How can you find a Christmas present that is locally made, unique and supports rural Ottawa's farmers? You can shop at the Village of Carp's oldest business, Ottawa Valley Grain Products (OVGP).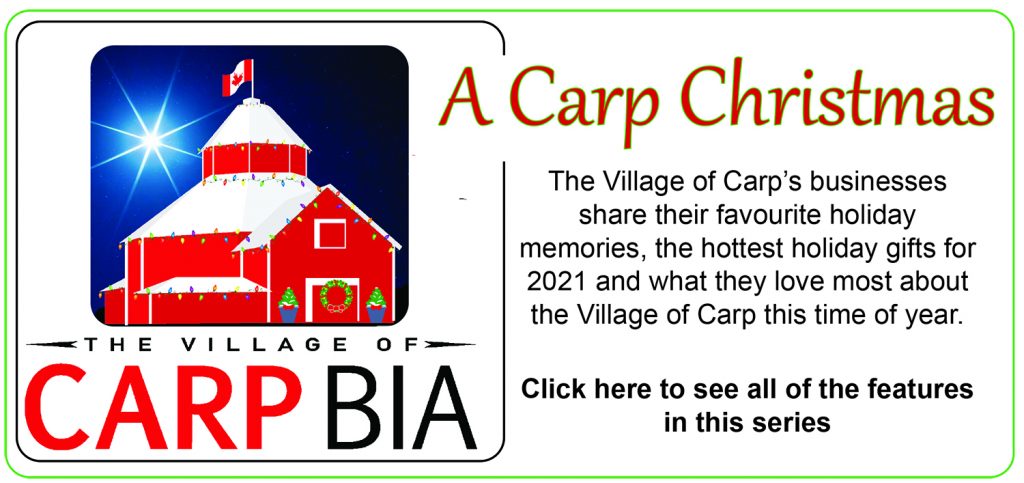 OVGP was founded by Nat Lindsay in 1929 when he purchased a small flour mill in Renfrew. Within a few years, Lindsay turned to registered seed sales, split pea processing and feed manufacturing in response to the changing demands of local farmers.
It wasn't long before OVGP acquired a large flour mill from Renfrew Industries, which was then converted to processing pot barley and seed grain. In 1942, OVGP acquired another mill in Shawville, followed by an outlet in Beachburg, in 1945. As part of the company's expansion in the 1960s and 1970s, OVGP acquired a feed mill in Cobden, as well as the current-day mill location in Carp, which was originally the site of a flour mill that dates back all the way to 1827.
Today OVGP continues to stone mill all-natural, high-quality whole grain products and continues to purchase its products directly from Ottawa Valley farmers.
The production facility uses classic milling techniques, stones and screens, to mill and grind its products.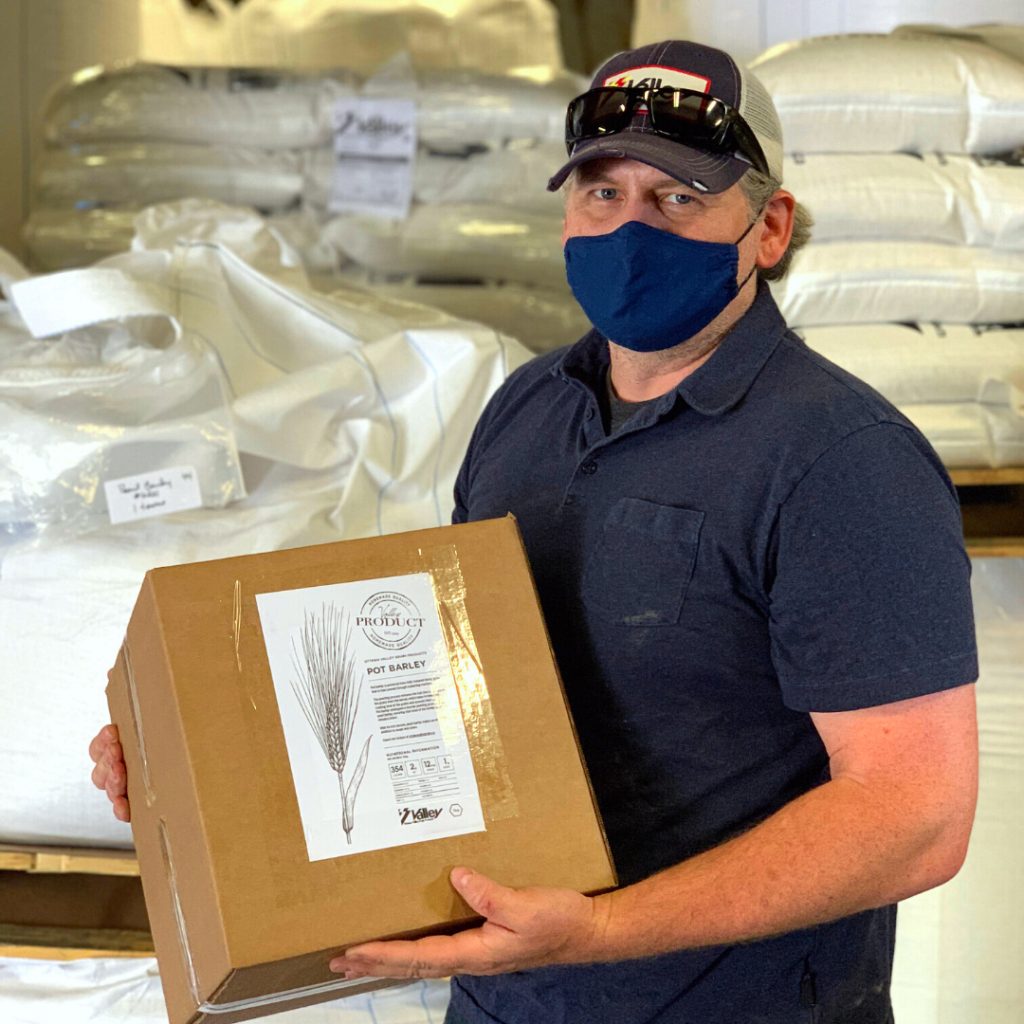 "As a fourth-generation custom grain mill, OVGP the value of integrity, hard work, loyalty, and of course, quality products," owner Kevin Stewart told West Carleton Online. "We source grain from farms in and around the Ottawa Valley, and often, directly from the farmers themselves. We know where our grain comes from, and exactly how it is delivered to our mill, and then processed.
Not only is OVGP's products local, they're top quality.
"By sourcing only all-natural products, we remain true to our heritage of providing nutritious and wholesome grains to Canadians," Stewart said. "Our various flours are made with 100 per cent whole grains, where nothing is added, and nothing is taken away. OVGP is proud to have contributed to the local economy for over 90 years and remains committed to supporting the local agricultural ecosystem."
Stewart is a retired member of the Canadian Armed Forces, so during the holidays, home is where the heart is.
"OVGP favourite holiday tradition, is simple being around family," Stewart, who lives right in the village, said. "A time to pause from the busy day at the mill and really focus on family. We love to see the Village of Carp come alive during the holidays. The decor, lights and small-town holiday feel makes the season feel so much brighter. OVGP is all about keeping things local, and we enjoy seeing people come to our wonderful village and explore our local shops and businesses."
West Carleton Online went on a tour of the OVGP mill in January of 2020, and you can read that story here.
Ottawa Valley Grain Products top gift ideas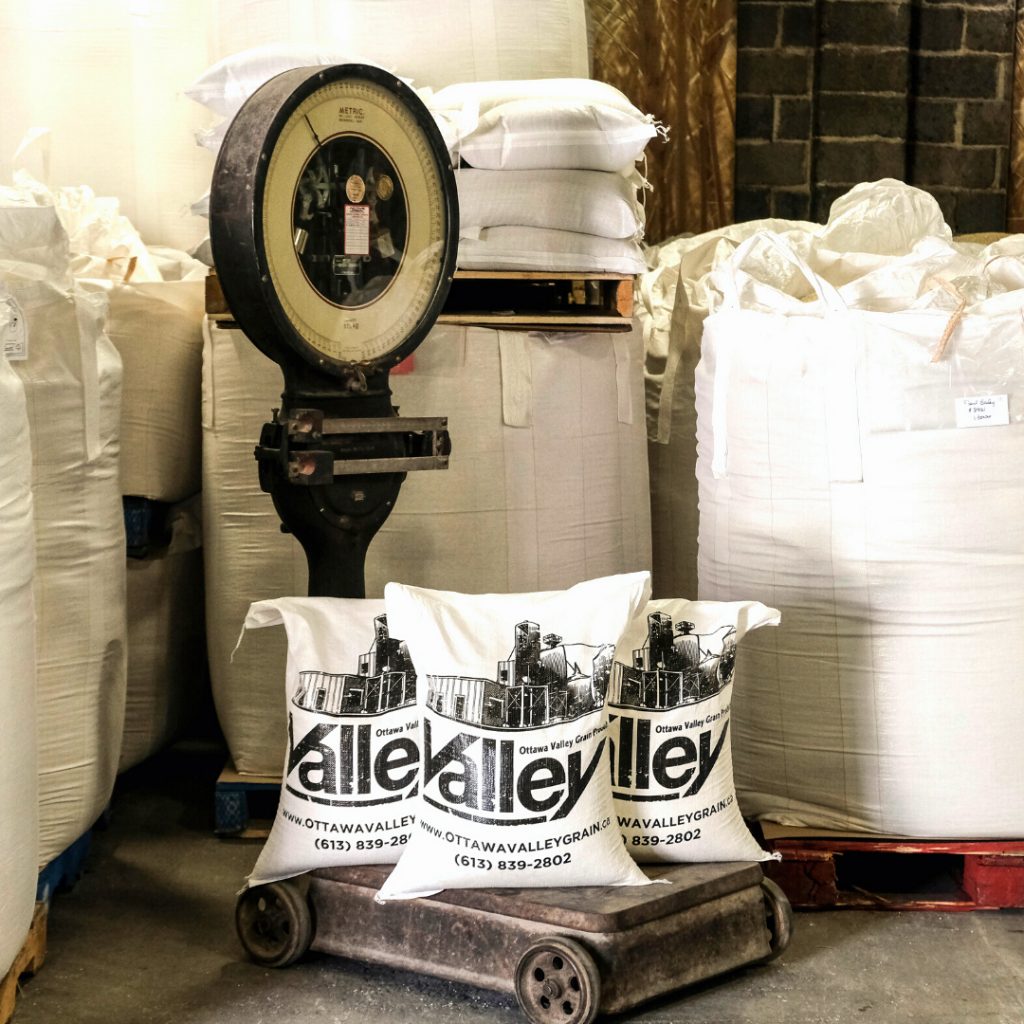 This holiday, our OVGP merchandise is one of our holiday must-haves! Our toques, hats and t-shirts are the perfect stocking stuffer.
Check out our new 2021 Harvest shirt as well, our great selection of hoodies.
In addition to merchandise, our flour and grain products are also popular this time of year.
Get all your holiday baking done with our whole grain soft white wheat flour, and perfect your perfect loaf with our whole grain hard red wheat flour – perfect for bread and pizza crusts.
Customers can purchase local flours, grains and OVGP merchandise through our online store at www.ottawavalleygrainstore.ca.
Ottawa Valley Grain Products