WCSS hosts 200-strong Iftar
By Jake Davies - West Carleton Online
DUNROBIN – It is a meal that ends a day of fasting for Muslims, it is a celebration to be held with family and community and more than 200 people of all faiths, came out to celebrate West Carleton Secondary School's (WCSS) second annual community Iftar.
On Friday, May 24 the WCSS Muslim Student Association (MSA) hosted its second annual community Iftar – the evening meal Muslims end their daily Ramadan fast with following sunset – and organizers were thrilled to see their turnout quadruple and their attendance include so many people from so many different faiths.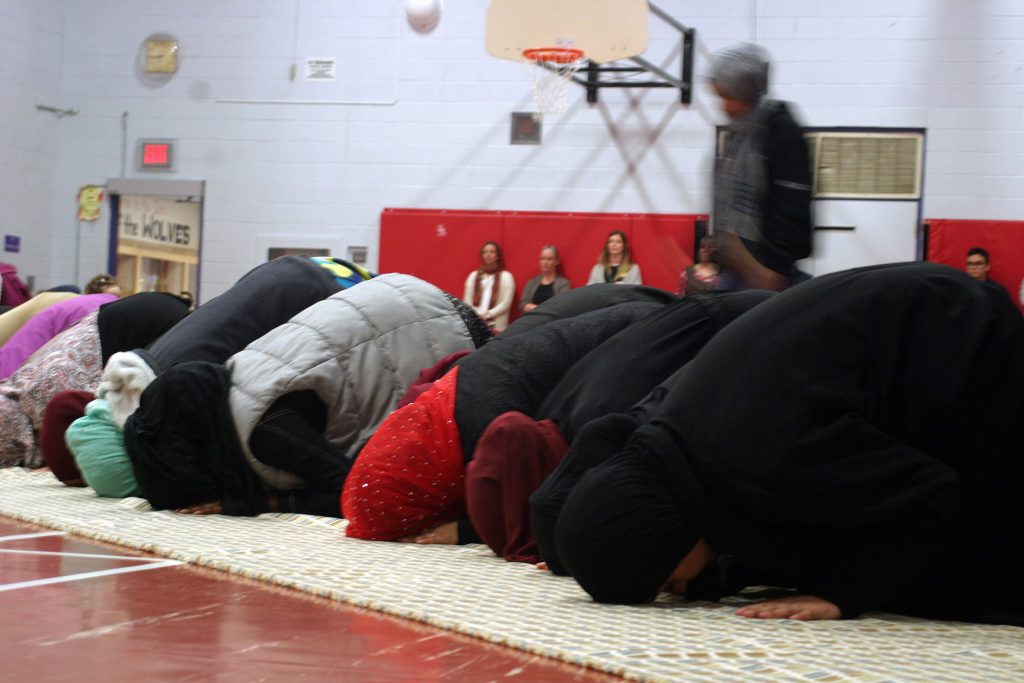 "We had one last year, but it was very, very small," 18-year-old WCSS student and MSA founder Yumna Nummer told West Carleton Online. "But there was demand for the event, we had a lot of volunteers and now it's huge. It's really nice to celebrate the month with everyone."
Last year there was about 50 in attendance, while this year boasted 200 registered participants but a crowd that looked much larger to the eye.
The evening started with a gathering in the library where attendees took part in a trivia competition with questions related to the Muslim faith.
Following that was the call to prayer with the Muslims in attendance gathering in the small gym to take part in prayer. Organizers invited those who were not Muslim to come in and watch if they were so inclined which many took advantage of. Visitors could also get henna tattoos. All money raised from the artwork was earmarked for local disaster relief efforts.
Following prayer was the feast, provided by parents, friends and family.
Iftar is held after every day of fasting during Ramadan. Nummer says she has had a busy month of visiting during the Muslim's holiest month.
"Every weekend I've been at a different place celebrating Iftar," Nummer said.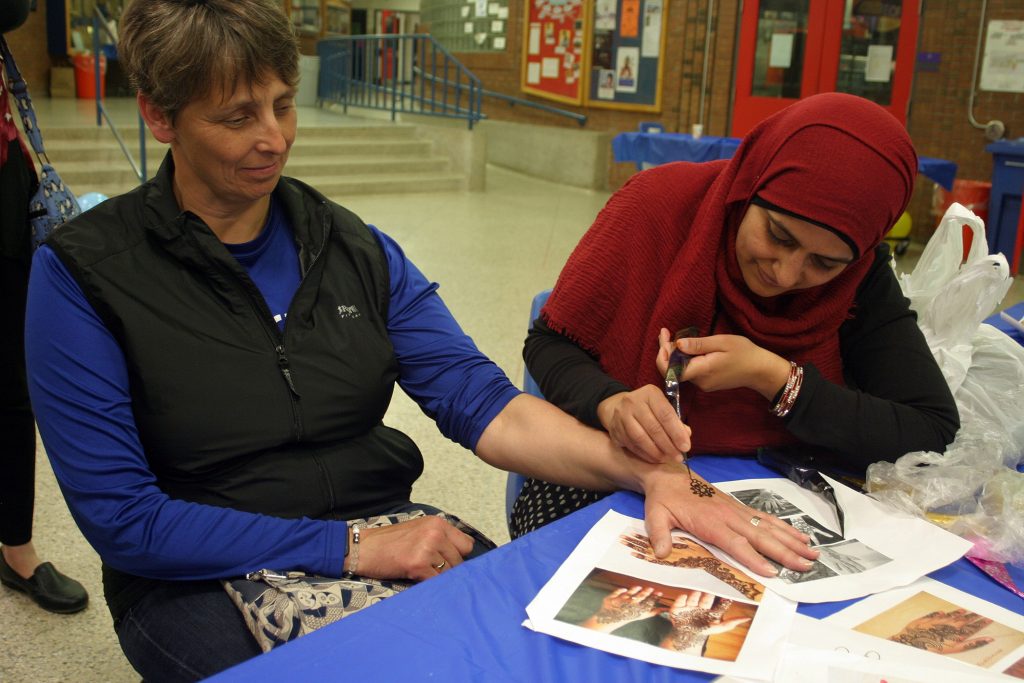 Nummer, who graduates this fall, says one of the things she loves about WCSS is its welcoming nature.
"The dynamics of the school has changed since I've been here," she said. "When I was in Grade 9, it wasn't very diverse. It has really changed a lot in the last two years although I never felt like I didn't fit in, even in Grade 9. Groups here don't isolate from one another. We all mix in together."
Seventeen-year-old Omar Abotahoon is a volunteer organizer who also made the call to prayer.
"This year is on a much bigger scale," Abotahoon said. "We're really proud honestly. I didn't think it would be this big. Not just Muslims, but people who want to learn about the Muslim religion. We feel like we're a part of the community here."
"Just the number of WCSS teachers and staff that came out shows they want to learn about their students," Nummer said.
Ramadan runs from May 5 to June 4.