WC Rivermen draft five key cogs
By Jake Davies - West Carleton Online
WEST CARLETON – The West Carleton Rivermen didn't have a pick in the first round of the Eastern Ontario Super Hockey League (EOSHL) 2021 Draft yesterday (May 30), but the club's general manager says the team grabbed some key pieces with the five picks it did have.
The last time the Rivermen touched the ice was game five of the five-game championship series against the Cornwall Prowlers in March of 2020. A few weeks later Canada and the planet were under siege from the COVID-19 pandemic.
A lot has changed in the world and in the EOSHL that was just winding up its inaugural four-team season at the time. Since then, the league has grown to 12 teams without playing a single game in more than a year.
EOSHL executive is preparing for a 24-game season starting this fall. The EOSHL is classified as Senior A hockey and players 20-years-old and up are eligible for the league. All the players come from a competitive background with almost all having semi-professional, junior A, college or university experience.
Yesterday the league held its second entry draft.
The Rivermen ended up with five picks in the draft – two second round picks and three fourth round picks. Rivermen coach and general manager Mike Byrne said he and his team, which includes assistant general managers Riley Hennigar and Cody Waite, went in with a plan.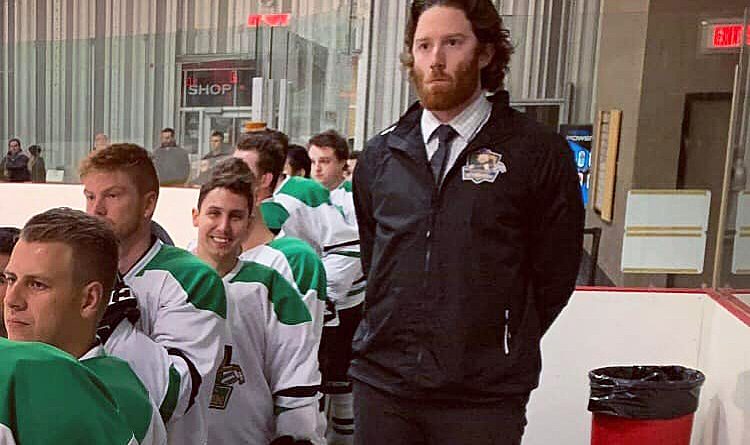 "We already have a very solid core, so we were looking to add some top end talent, and some guys who will be good in the locker room," Byrne told West Carleton Online last night (May 31) after the draft. "We had five picks as of Saturday (May 29) before moving Ben Harris to Fort Coulonge for a fourth-round pick. We went into today (May 30) with six picks but got a last-minute offer for our first rounder from North Dundas that we couldn't turn down (officially listed as future considerations). I had a list of about 10 players we were interested in going into today, and we were lucky to come away with our top five."
Hennigar said the Rivermen had an advantage eight of the other teams didn't have.
"We did have an advantage as eight of 12 teams are trying to build full rosters where ours is already established for the most part," he said. "We had a short list of guys we wanted to draft at the start the day and we were very happy by the end of it."
With the 19th overall pick the Rivermen took forward Joe Brennan (Age 24, 5'7", 157 pounds from Gatineau). Five picks later the Rivermen took forward Alexandre Landreville (Age 24, 5'10", 161 pounds from Gatineau). Both played with the Gatineau Olympiques during their junior career.
With its three fourth round picks, the Rivermen selected former Kanata Stallions forward Derian Plouffe (Age 26, 5'10", 187 pounds from Nepean), defenceman Peter Mott (Age 31, 6'1", 174 pounds from Orleans) and forward Joe Deveny (Age 27, 6', 174 pounds from Stouffville, ON).
Byrne says their first two picks bring some more scoring punch to the Rivermen who play out of the Thomas Cavanagh Sensplex in Kinburn.
"In Brennan and Landreville we have the number one and two scorers from the 2019-2020 season in the Quebec Sr. A league," Byrne said. "Plouffe brings a wealth of experience, has scored at every level and was also a Hobey Baker nominee during his NCAA career. Mott is a very good puck moving defenceman and someone we will rely on, on the powerplay. Deveny is an all-round forward, who can put pucks in the net but also plays a good 200-foot game. A great addition to the team that we have been targeting for nearly two years now."
Hennigar says the picks bring experience from several high-level leagues.
"Plouffe, recently won an East Coast Hockey League championship with the Newfoundland Growlers," he said. "Mott, the lone defenceman drafted and Joe Deveny both have pro hockey experience in the Federal Prospects Hockey League. We look forward to seeing them improve the product we put on the ice for the Rivermen fans."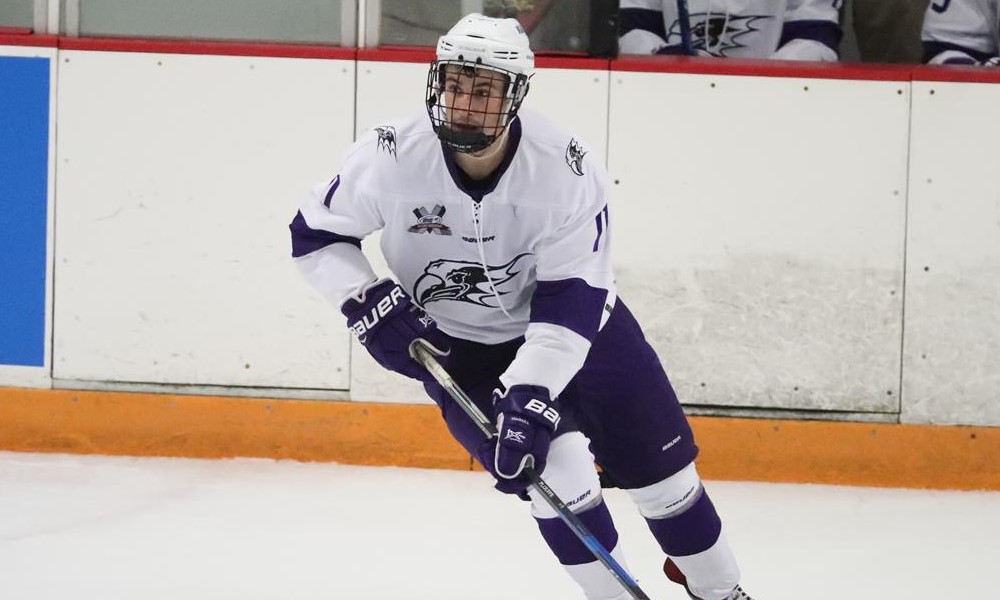 ""The guys we selected in the draft will be key to our success going forward," Waite said. "I think we did a great job of improving our already strong roster, while adding character guys to the room."
Next up is getting the players on the roster.
"We are very hopeful we will be able to get all five signed and into the line-up," Byrne said.
The Rivermen have also signed a few free agents to the team so far this off-season.
"It's also worth adding we have signed Jesse Blais and Matt Connolly as free agents to further solidify our forward group," Byrne said.
Yesterday's draft, which got underway at 1 p.m., had lots of drama.
The Tweed Oil Kings had the first overall pick but traded it to South Grenville for the third and 10th overall picks. South Grenville selected forward Ryan VanStralen of Domville, ON.
With the Rivermen's first round pick obtained through trade, North Dundas took Stittsville forward Jack Nevins seventh overall.
For West Carleton Online's complete coverage of the Rivermen and the EOSHL, click here.